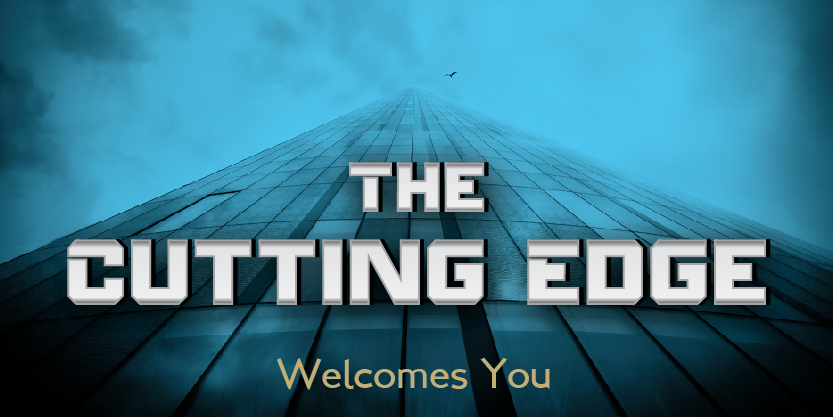 The--Cutting--Edge is committed to showcasing the finest photographs DeviantArt has to offer.

Our mantra is: If this photo deserves to be displayed in a magazine, museum or art gallery, it belongs here.



We are a minimalist group. No flooding your inboxes with journals, updates, polls etc. Just very important information such as guideline updates, contest material, and features for winners. If you receive a message from us, please, be a good member and have a look, it's important to us!




If your work is requested for inclusion, or is accepted, great job! You should be very proud! It's an inspiration to us and our watchers. We hope you feel a sense of accomplishment knowing that.




If your work is not accepted, don't worry. Many won't be. We offer advice on what could be improved, while highlighting the strong portions of the photo. Use our advice, if you wish, to edit your photo, and you're always welcome to resubmit.

Photomanipulations are not accepted. This is strictly a raw photography group.




Admin photo submissions are subject to the same level of criticism as everyone else.




Your photos will be dissected and critiqued by a minimum of two judges. All admin are qualified and proven qualified to properly and thoroughly critique photographs, with years of experience in composition, lighting, and other fundamentals. Rest assured your photos are being judged as objectively as possible, without personal taste interference.



We offer complimentary critiques on denials. If you don't wish to receive our advice, simply ignore it. If constructive criticism bothers you, heed this warning before submitting. We want to emphasize- constructive criticism- from admins with seasoned photographic experience. We treat your photos as if they're our own. We are only here to help, so feel free to use our suggestions to improve your work.




No submissions

until further notice.



Please only submit your best work. We place an emphasis on strong compositions. Technical details will be assessed as complement adjuncts of the composition.



Nudes folder: Tasteful only.



The larger the resolution, the better.

We believe larger is better when it comes to stunning photography. Small / compressed photos will probably be declined due to blurring and pixelation.



Please submit to the proper folder, otherwise it will be declined. We take our responsibilities seriously; so should you.

Folder guidelines:

If a photo fits into multiple folders, use your best judgement:


Most importantly - Type of photo (macro, scape)


Least importantly - Subject matter

For example, if the photo is a close-up of a ladybug, it belongs in the Macro folder, not Animals. If the photo is a distance shot of many trees, it belongs in Landscapes, not Plants & Trees. If the photo mainly isolates a subject, then it belongs in the subjects' suggested folder.



Watermarks: Photos with the DA watermark are generally not accepted. If you use a watermark, please make sure it is placed discreetly, tastefully, and does not interfere with the composition of the photo.


Month-long contests, continuous.


A great critique feature for the winning photo. We feel offering rewards and prizes goes against the nature of our group. We are more about the photography and giving recognition, deservedly, as incentives.

More details will be available in the contest blog.





We're looking for a couple more people to join our admin staff. Things we look for in a qualified admin:



Good eye for photography.


Understanding of composition and lighting.


Can make arguments for good vs. bad photography.

Wish help us out? If you enjoy deep photo discussions and can spare a few minutes per week, feel free to send Smurfage or the group, a note.