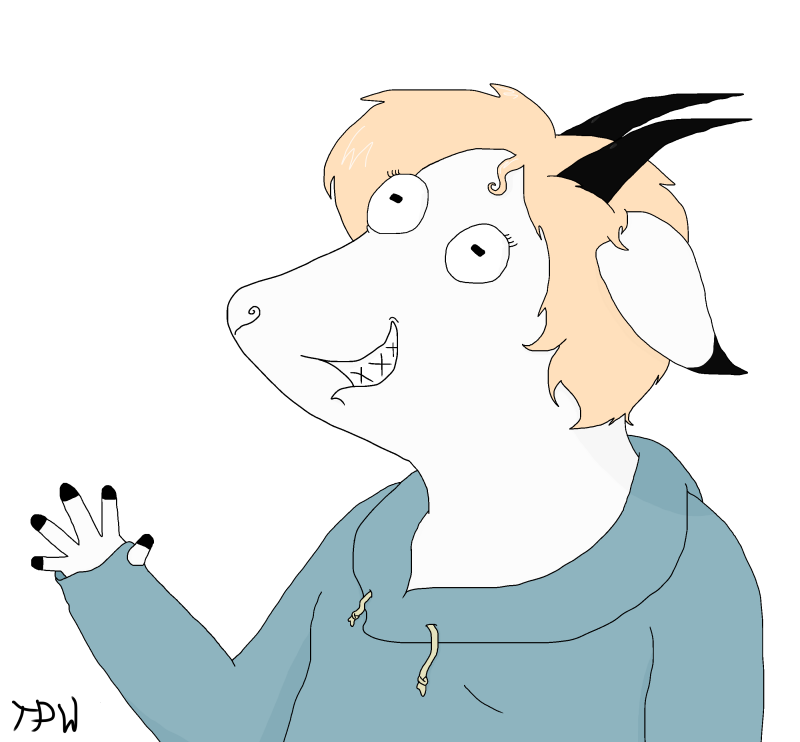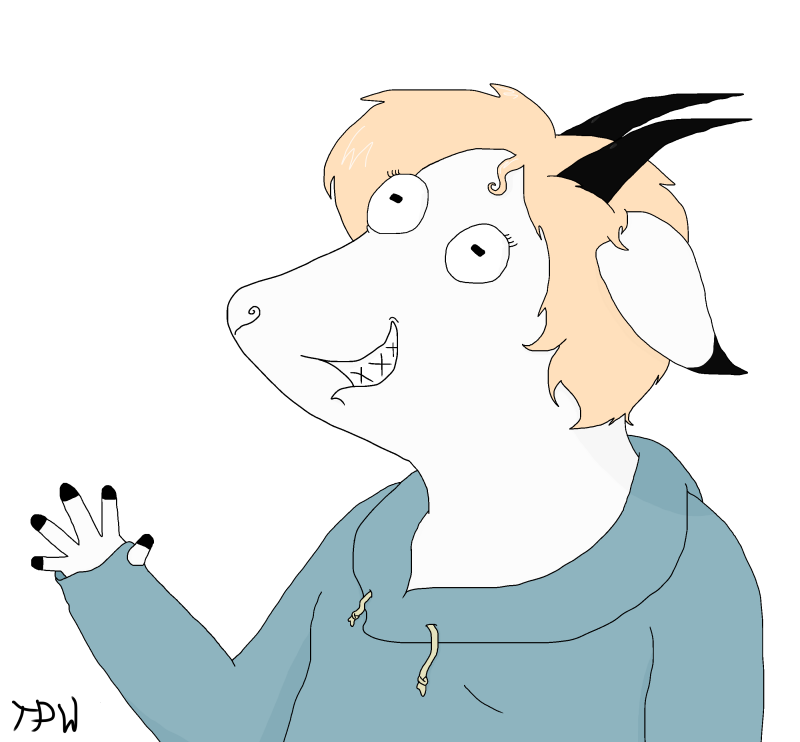 Watch
You know, I realize that this isn't as high in quality as the other two drawings since my improvement, and I have no idea why. Well...... okay, I do see what's wrong, the lines aren't as smooth as the other two drawings (Like look at this, it's a lot better:
Push The Damn Button Already
the lines are less pixelated compared to this!!!!). And well.... I guess I sorta half-assed this on the last minute because I wasn't really feeling it. But I dunno, maybe I'm just worrying too much about this, but I'm probably going to redraw this (Or at least draw a better picture of her) because I'm a fucking prefectionist.
Anyway.... movin' on.
This is one of my precious babies. And she's a huge geek. Mostly about various cartoons (Esp. Steven Universe).
She's pretty gullible, too. She has a crush on this OC

created to be with her (Named Rosamund BTW), but she always takes advantage of her.
And she's also the daughter of a cultist, and her Dad's still trying to get her to be a member unsuspectingly.
You guys'll totally see more of her, soon!!!!
Freida (c) Me

*behind everyone and waves*
Reply

I don't see anything wrong with the lines, I think she looks great, honey!

Oh my gosh, I need to draw Rosamund... you know, I was thinking about crossing her over with Stingy, because their personalities are pretty much the same, also because I legitimately just started watching random episodes of Lazytown (mostly to honor Stefan Karl).
Anyway, love her, and expect Rosamund soon!

Reply

Reply

Goats in a cult?? You know, there's a stereotype about what happens to goats in cults :0
This is cute! Has Dexter drawn Rosamund??
I was watching a documentary about a cult it was pretty terrifying
Anyway, she'd get on well with my DG oc, Andrea, who was a part of the MOTM Cult
Also I love her design so much

Reply

Reply

NOOO GET OUT WHILE YOU CAN FREIDA XD


Ooh, cool!


More about the oc or more about the cult documentary?
Reply

I was originally asking about the cult documentary, but I guess I'd love to know about both!!!!
Reply

I think (but not sure) it was a show called 20/20 that talked about the cult. It's on demand (or at least for my area it was) but warning for talk of sexual abuse.
And if that's something you don't want to/can't/is unavailable for you, here's a Ted Talk I found about cults while looking for the one I was talking about before (I thought it was on Youtube but I don't think it is)
youtu.be/kB-dJaCXAxA
Reply