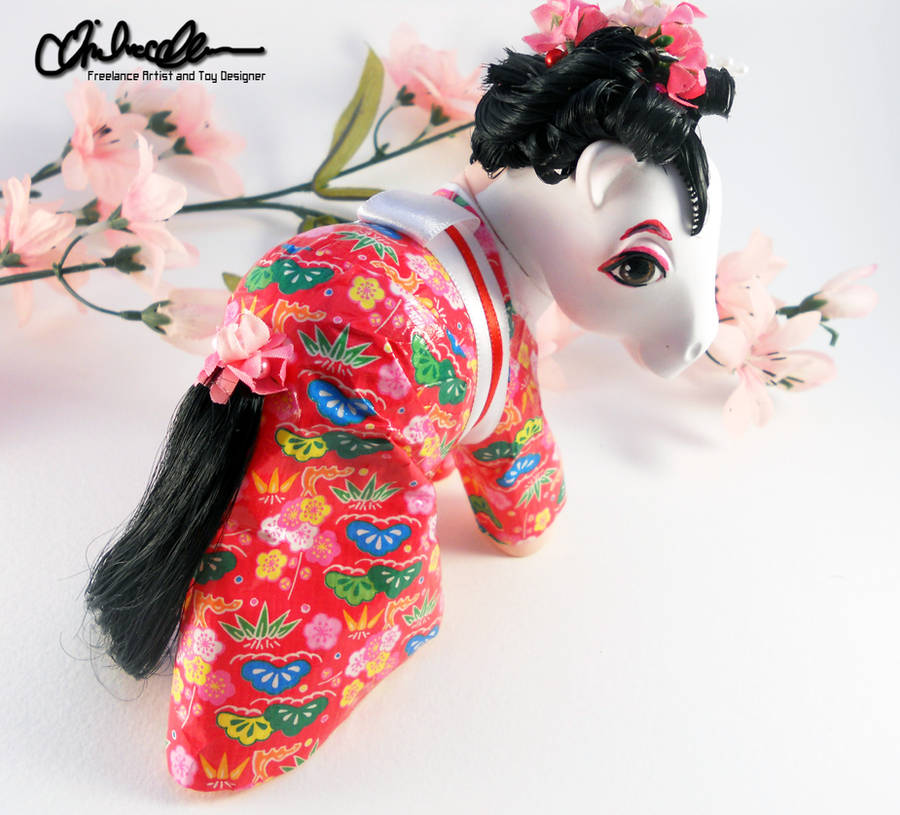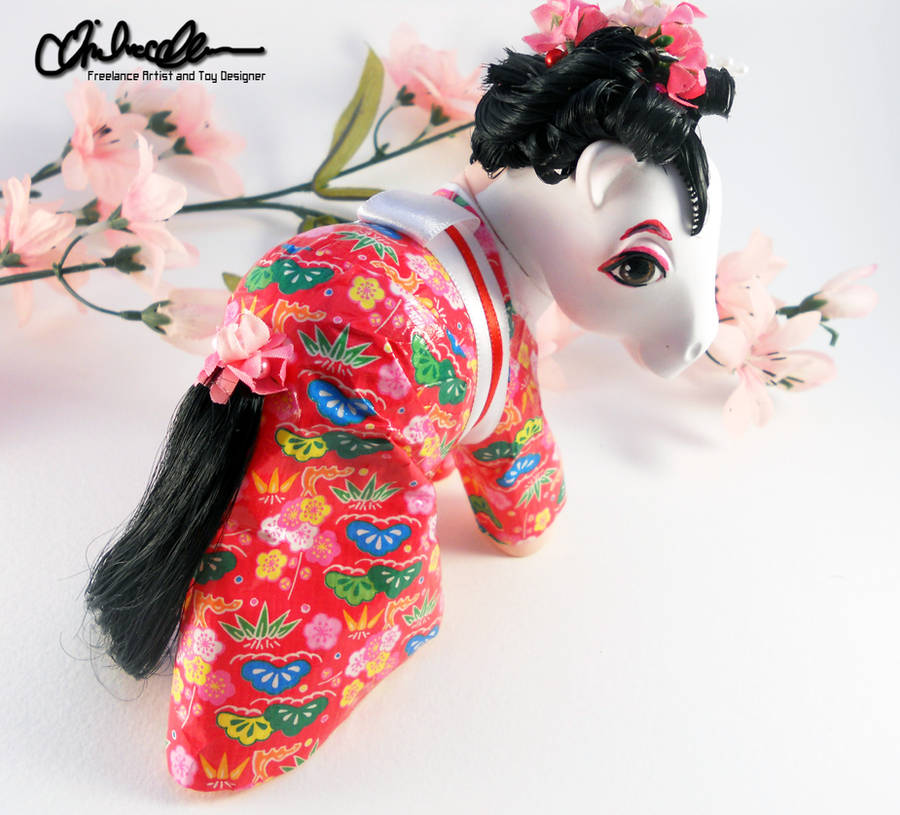 Watch
Created as part of the CARE project (Custom Artist Relief Effort) with portions of her selling price going towards Global Giving's Japan Earthquake and Tsunami Relief Effort, this custom pony was not only fun to make, but I am truly proud to have made her and to help donate to our friends in the Pacific.

She started out as a very baity (grungy and sad looking) G1 Parasol My Little Pony, and most of her was an experiment. My friend Ikuko left me a large supply of origami paper before she left to go back to Japan several years ago, and I thought, I wonder if I could make a kimono out of some of this paper? So I tried, and succeeded! I then super-sealed her kimono with modge podge, so it would not tear, and then added some ribbons for the sash.

I then painted her white face makeup with Creatix white, and for the first time EVER I'm happy with how lovely and smooth the white came out! I then painted her eyes and lips with acrylics, and added her blush with chalk pastels, and then sealed her again. I rerooted her mane and tail with genuine My Little Pony hair in the color Black Magick (a hank and a half- more than I've ever used!) and glued and pinned her mane and then added pearls and tiny silk cherry blossoms as the finishing touches.

I'm not gonna lie, I love love LOVE this custom!

She has been sold. Please see my gallery for more custom My Little Ponies!

Comments and faves always appreciated, and please do not use pictures of her without my permission! Thanks!