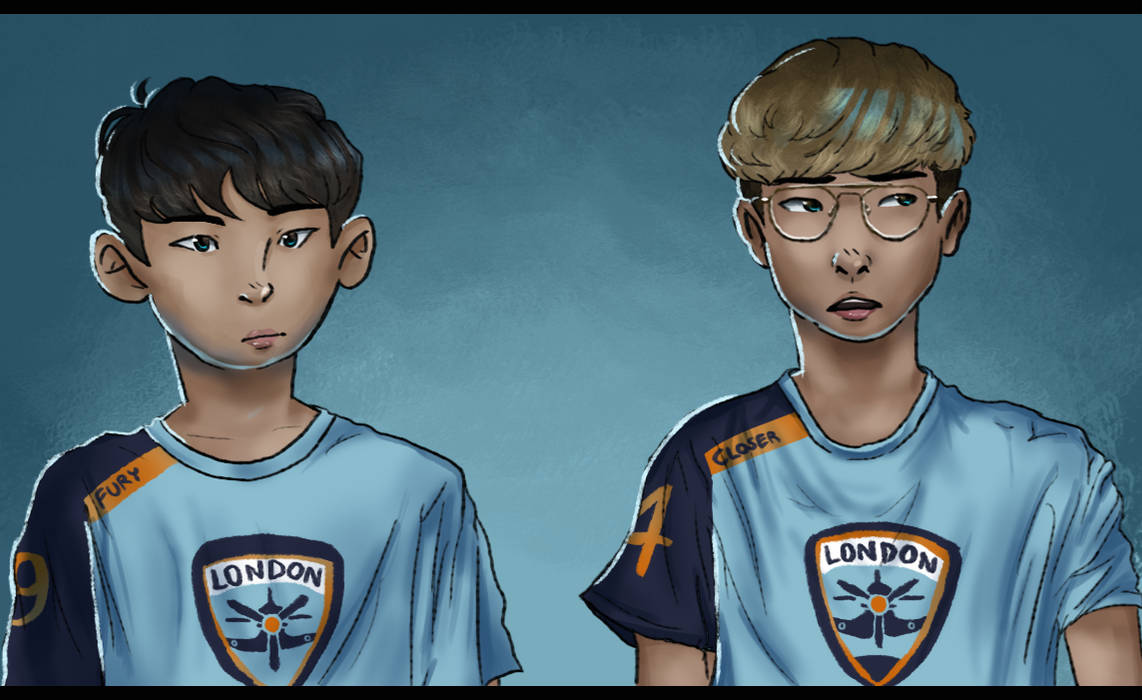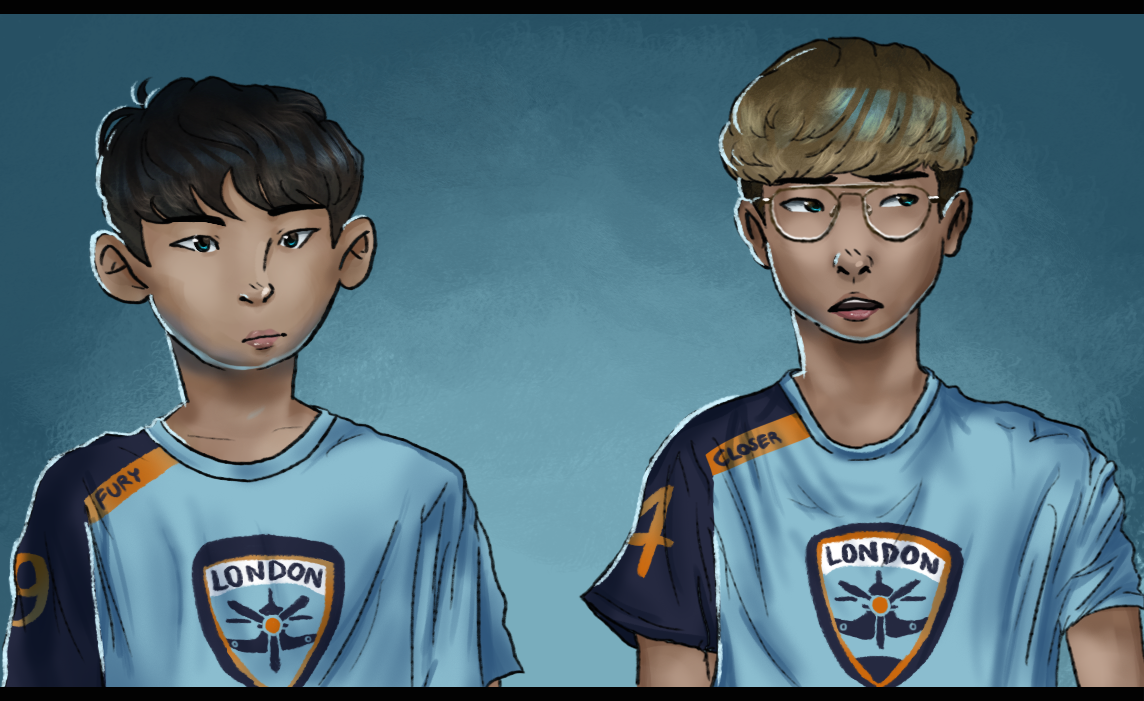 Watch
i felt like drawing these two after watching the thingy they did and got carried away so i guess its worth posting here

they both looked SOO uncertain saying ha ha we're totally gonna beat the outlaws and gladiators... i figured this is why they only ever invite profit and bdosin to the shit talking sessions LOL but i love these two

no one knows what im talking about. unless u happen to also like owl.

but yeah. memes

CLOSER I MISS YOU ALREADY :C
Reply

Wooah, I noticed you've drawn those T-Shirts hella well in my opinion, also I love that white highlight in contrast to this blue background, and I think you've stylised the characters so nicely, it's awesome!


Reply

wow aaahh sorry for such a late reply but seriously thank you so much!! you're insanely sweet aah it means so much to me ;A; and thank you for noticing the little white highligHT AH you have a good eye!!!! <33
Reply

AWW you need to know it makes me at least equally happy seeing such a response, and I'm just gonna say that I mean every word and that you deserved them!

Aah thanks so much for your heart-warming kindness hehe, I'm super glad!


Reply

this is so good what the hecc, you're improving so much
Reply

you´ve gotten insanely good at drawing humans holy I wish I knew a thing about owl rip
Reply

omg thank u sm jessie ur wAY TOO NICE <333 and aaa loL don't worry all you need to know is that owl is a mess but it's a good mess
Reply