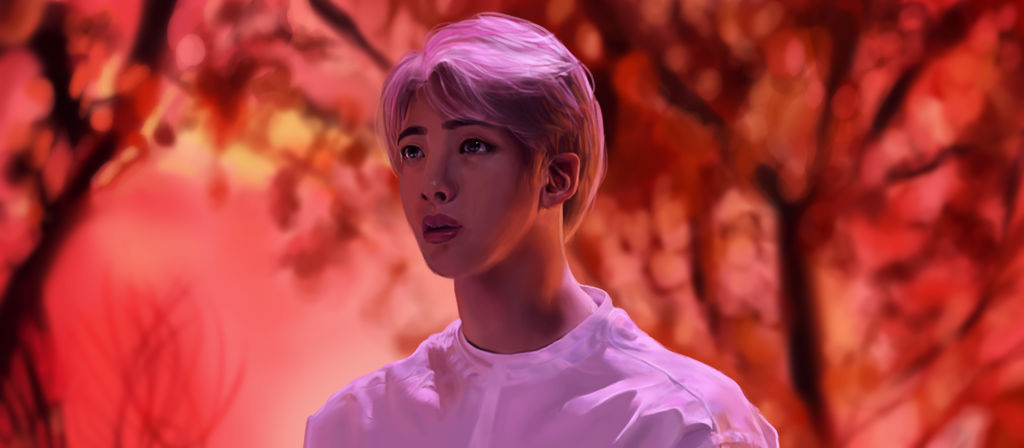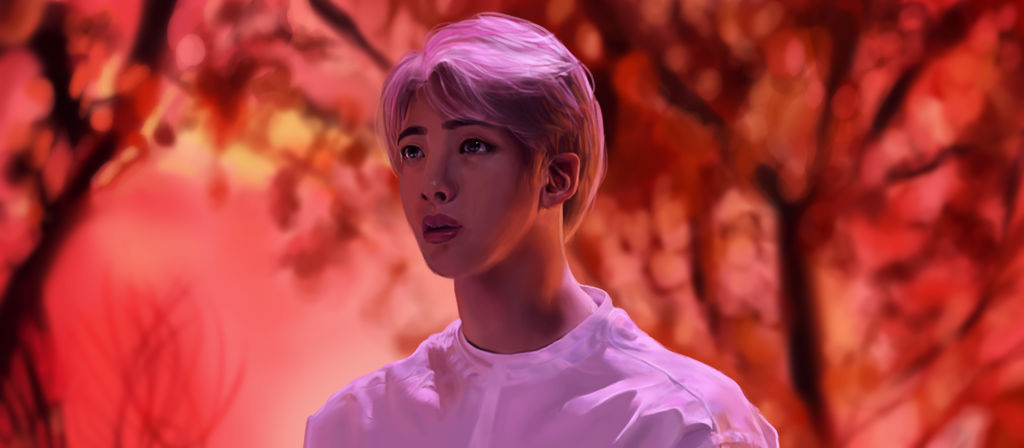 Watch
wooo ive been workin on this slowly for 3 days and its finally done!! it was a practise using a reference image (screenshot from the blood sweat and tears mv) because jin is precious, that mv is beautiful and pink hair is such a look™
YEAH HERES MY REF IMAGE BTW (
sta.sh/011e5nui7afg
)
im pretty happy with it, this was super good practise. i promise u none of it is traced bc i know for a fact i couldnt get his face shape right so i gave up trying to perfect it lOL i spent so long and didnt get any of his face riGHT I SPENT AN HOUR ON HIS EAR ALONE RIP
this year im gonna be less scared of doing reference practises. and its defo gonna help me get better, so onwards and upwards!~
anyways bts is cool but i dont think ill be as obsessive as... most of their fanbase. i just think theyre good pure bois
¯\_(ツ)_/¯

yay for learning experience!!!




You just shocked me so hard, haha, you can't imagine - my first thought was like "oh look, a photo?"
Hell I just want to say, this is so good I even had to look close to figure it's actually a drawing?!

Oh my god just that realism and then the atmosphere, woah, it's just breathtaking! I'd even go as far as saying that I prefer the drawing over the photo? Because the skin is shining so nicely there and the highlights on the eyes and lips just make it look superior!

(Yes, the face is indeed a little bit different but definitely not worse in my opinion.)

This is just absolutely breathtaking work, I love this a lot!

Reply

omg haha- no photos here! maybe one day in the future xD

AWWW jeepers thank you so much for the compliments, it means so much to me!! ;;A;; <33 thats so sweet of you to say, I can't even describe how much i appreciate your kindness!! comments like this really inspire me to keep going, so thank you so much you lovely person :'D <33333333 i hope you're having a wonderful day~
Reply

AAh, you're very welcome! This is such a nice response, I'm so happy that I can inspire you! (It's exactly why I write such comments!)

And also simply because you deserved it.

Aww, thank you so much as well, I hope you too you'll have even a wonderful week at least!


Reply

This is excellent.

I like the way Jin pops on the background, I thought this was a photo from the preview image DA gave me! And by the way, using references isn't shameful, top artists do it all the time. It's important. It's like telling a writer they can't research what they're writing... absolutely absurd to expect you to remember what everything looks like perfectly.

Good job. Can't wait to see how your art evolves over the year.
Reply

Oh my goodness thank you so much for the compliments and for your words!! That input helps me out so much <3 I never really thought about using references like that before, so thank you.

Thank you again you lovely person <333 it means a lot to me c:
Reply

OH MY GOSH THIS IS INCREDIBLE WHATTTT!!!?!?!??! ;D;;; <333 I LOVE THIS AMAZING WORK!!! <333 \>D</
Reply

THANK YOU SO MUCH LEAF AAAAA //W\\ I LOVE YOU <3333333333 ;;;W;;;
Reply

um

okay

this is illegal

This is absolutely STUNNING??? EVEN IF ITS REFERENCED THIS IS YOUR WORK, YOU MADE THIS
HOLY FUCK IM SO PROUD
Reply

I agrees with the Lucky,

HOLY FRICK THAT'S AMAZING! IT LOOKS JUST LIKE A PHOTO!
Reply

aaaaaahhhhHH

THANK U SO MUCH LUCKY QWQ <333
Reply

HOT DAMN this is incredible!!! I'm so jealous of your painting skill ;;omggg
like the wrinkles in the shirt,, they're soo realistic!!

//alsoididn'tknowulikedbtscuzsameeee
Reply

AHH THANK YOU SO MUCH BLAZE!!! dont bE JEALOUS OMG i love ur art to death ;;A;; <33
dude that shirt was actually the biGGEST PAIN IN THE ASS TO PAINT NOT GONNA LIE SO THAT MEANS A LOT THANK U

//aYYjustgotintothemreallyrecentlylike just over a week ago loL they're so good tho i wish i had checked them out sooner
Reply

HMM THANK YoU TOOO thats so sweet?!?!!
AND OMG IKRR? I hate painting clothes, also nostrils are the WOORST
plus no prob ! <3

I remember when I first got into them, I heard the fandom was super toxic so I was like I'm not gonna join the fandom, I JUST want to know their names and then I got sucked into the fandom hhaa
Reply

OF COURSE AAAAH!! <333
DUDE YES CLOTHES R SO HARD i agREE
<33

yea i knew about the fandom sO i just kinda was like i'll just listen to a few songs and watch some things and theN SUDDENLY.... you know the rest. they're so good tho <3
Reply

//oof late reply//
Forreal tho, I envy people that can paint clothes (oranythinglol) so muchh

AND IKR?? I'm so proud of them omg
Reply

(no worries dude loL i do it all the time)
SAME HERE MY DUDE

they'rE SO PURE THEYVE COME SO FAR.... GOOD BOIS
Reply

YESYES, GOOD BOIS

AA Sorry I haven't talked to you in awhile, it's rlly nice ! Sometimes I'm just an antisocial bum lmao
Reply
ADFGJAFLDKJLJKA THIS LOOKS!!! SO GOOD!!!! im blown away wowowowowow what even im at a loss for words tbh
Reply

Reply