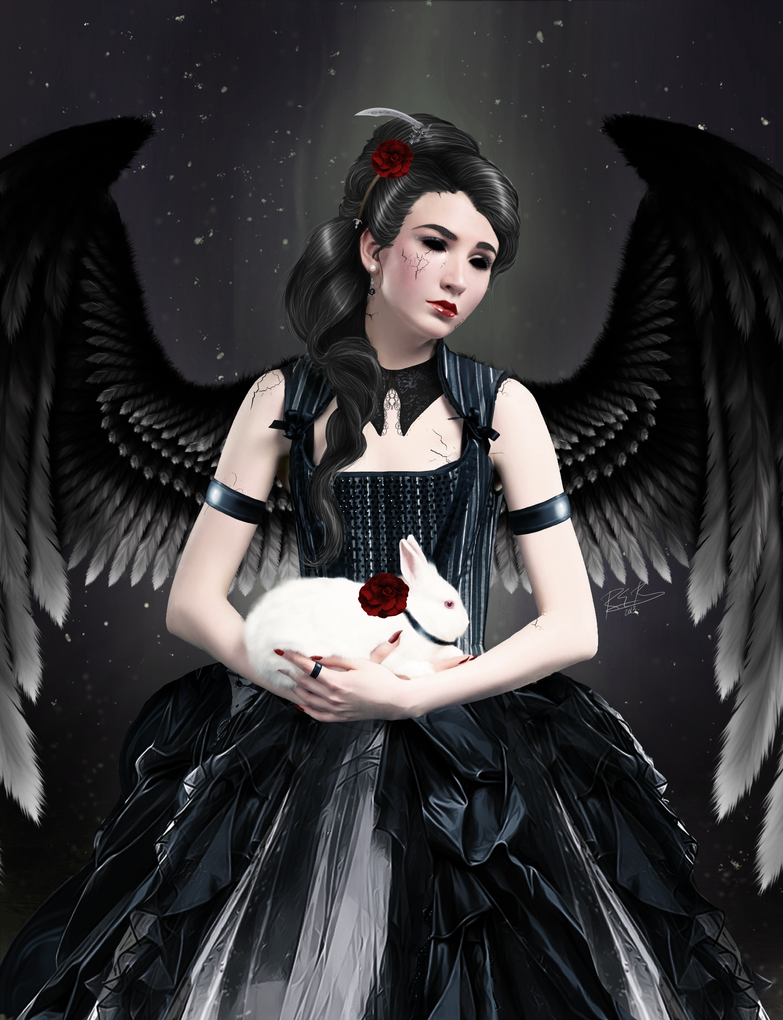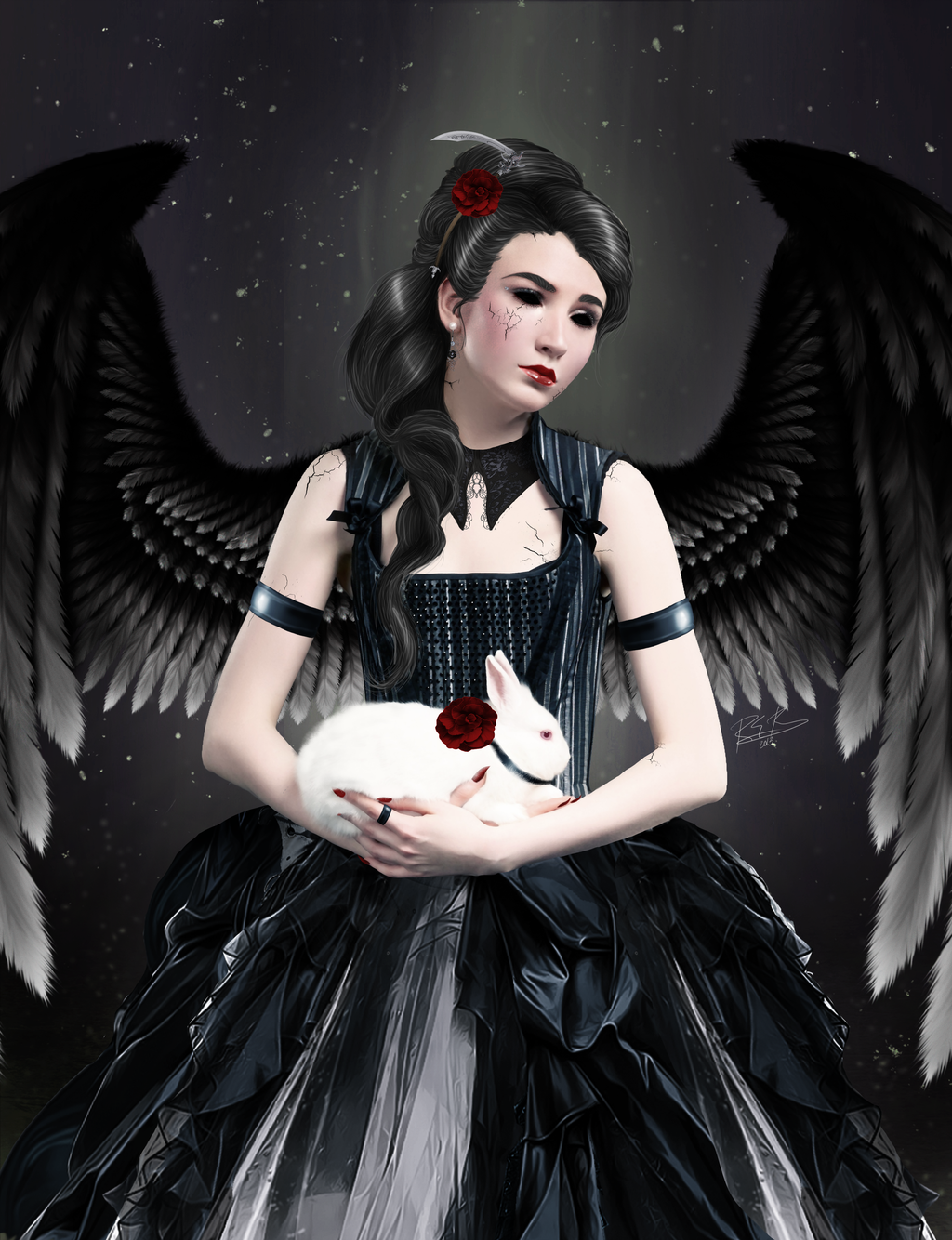 Watch


Credits

Model: *MariaAmanda [link]
Photographer: Jan Holte Teller
Makeup and hair: Annamiah Silke

Background: ~eclipsy [link]
Wings: *Thy-Darkest-Hour [link]
Flower: =Tenebrarium [link]
Brushes: ~arrsistable [link] , ~nathies-stock [link] , ~solalia [link]
Collar: ~DemoncherryStock [link]
Scythe: `FantasyStock [link]
Skirt: *letinhastock [link]
Earring: *CHEYENNE75 [link]
Let me begin by saying that I really like this image.
I know what the original model looks like that was used here and it was only because of the rabbit she was holding that I recognized her as a model whose stock I download often myself. The overall changes that have been made here are amazing and so wonderfully altering.
Also, I very much like the contrast between the bright white and the light and the dark in the image. Using such different tones in the lighting really brings it to life. One thing that really catches my eye is the light on her hair, it really adds to the dimension while tying with the overall contrast in the piece.
The only thing I'd like to see a little more of here is some additional contrast somewhere in the wings.
Absolutely stunning

The Artist thought this was FAIR
7 out of 8 deviants thought this was fair.