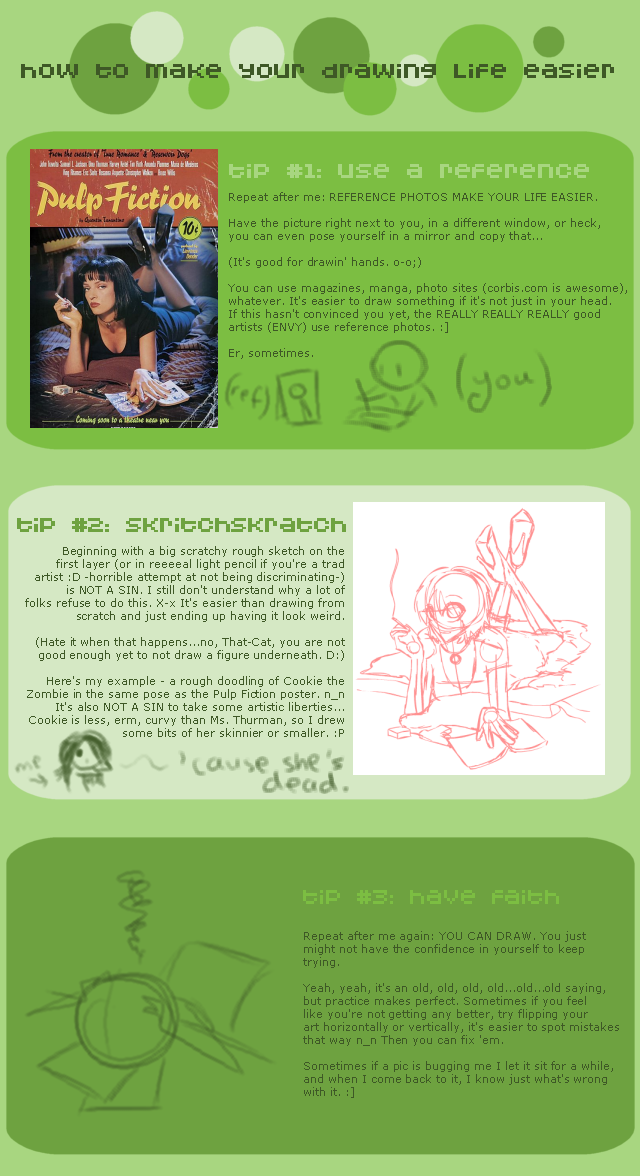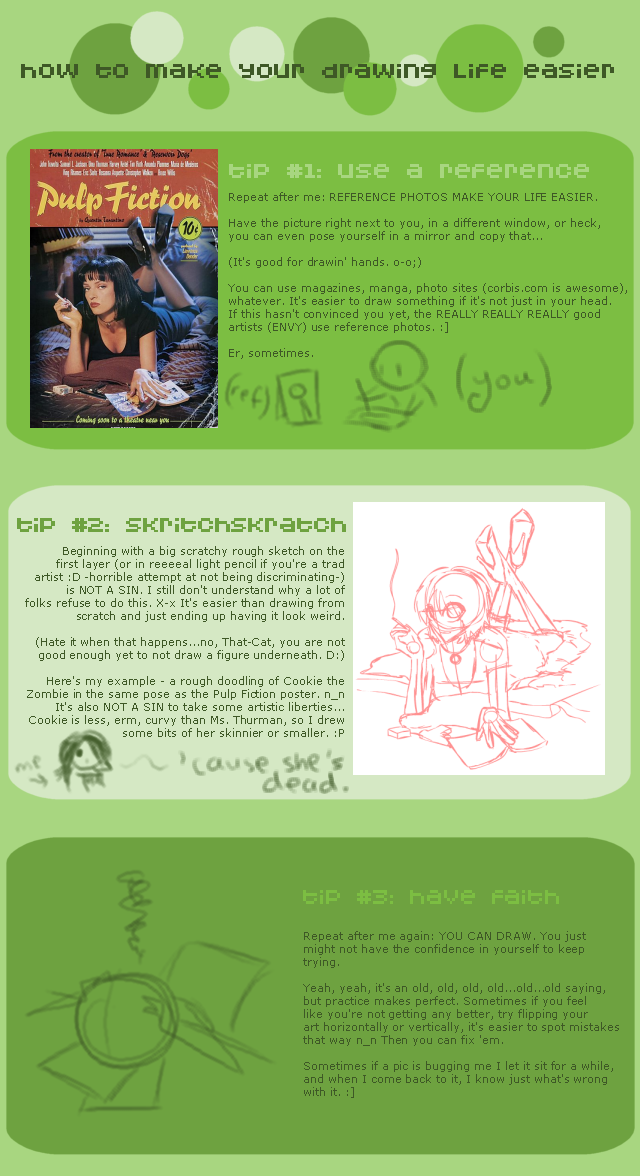 Watch
Fatty file ahoy!

Verrrry basic tips to adhere to when you're an artist...I like to pretend I follow them at all times. -cough cough- Yeah.

Reply

Thank you sir

Reply

No problem.

BTW, if you know of any other good tutorials, please don't hesitate to add them to the wiki - I've set permissions so that anyone can edit it.
Reply

I'll see if I can add anything. o.o
Reply

Thanks!
I've also written an
Improvement Guide
, which should tell you everything you need to know to add your own links.
Reply