Welcome to my account! Whether a normal deviant or a roleplayer. If you'd like more information about me, go
Here to check out my past history~ Please enjoy your stay and visit. I'm always welcomed to make friends!
---
---
THIS IS ALSO ART FROM ADMIN'S MIND AND HAS/HAS NOTHING TO DO WITH ROLEPLAYS OR IN CHARACTER

This is a multiship account!!

---
Admin's Mood: |happy chilled doge!!|
---

History

Matthew was born from his mother Bosei without the knowledge of his father. His mother being a white cat and him being a grey one. Soon to follow would be of his younger sister Blair. With only few years to be a kitten/child, Matthew soon had to realize that Blair would need a fatherly role which he took upon himself to give her as well as for the Mizunes and Eruka. Though the Mizunes and Blair always went to him to see who was hotter, it had left him in the middle of a somewhat complicated situation in the sense that choosing on who's better in family, let alone the flirts they did to him to try and prove they were better.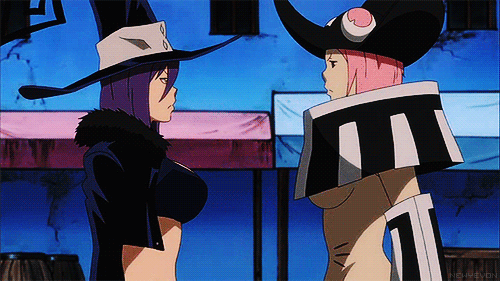 Over the years as his childhood ended too early, he soon discovered the fascination of science by looking through the windows upon Professor Franken Stein and watched his classes for most of the day which he actually found interesting. Little to that had music taken his interest too. Upon the age of early age of 18, Matthew had signed up to be a scientist for the government being one of the earliest neko's to join such a thing. With this said, it had left Blair to grow up with his mother and his cousins as well (Eruka Frog, the Mizunes, both which were black mailed ealier before the events of the anime/manga occured to become witches) and leading to the parts of Soul Eater's manga and anime. When Matthew returned back after the events of the anime/manga, he realized he missed a big deal of adventure, even though he set out to do what he was interested in. Matthew tends to show warmth and content to his friends and family. Smiling and caring. However, this doesn't always mean he's truly happy. Because Matthew missed his childhood and sacrificed it to give his realitives a childhood instead, Matthew doesn't always understand the meaning of fun in things. Sometimes in jokes, even playful ones, he would laugh awkwardly for not finding amusement in it. There are very rare things that truly make him happy, which aren't very easy. He tends to give more then recieve more since he finds it that if he gives more, people would appreciate him better. Breaking his rule of 'logic' including Giving over recieving, will tend to make him stress out IF it is proven, which he likes to ignore and refuse to face the truth. Matthew secretly yearns for a motherly love and care with nuture, which is why Tsubaki makes him feel loved the most. He's afraid of loosing her and therefore, will do his best to please her in anyway, so that way she will never leave him.
"If you wanna lure a cat, you gotta know how to play well~"