Since my daughter entered the art contest, I asked

if she would do the judging instead of me.  

is an amazing artist and also knows a great deal about Skyrim and the Thalmor. She judged the contest based on the amount of time/effort each piece appeared to have required, execution, and overall concept. I just received a note with her choices, and here are the winners of the art contest.

1st place: "Ancano" by ~Mospineq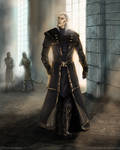 2nd place: "Why" by ChimerasBlood
:thumb324217696:

3rd place: "Ambitions" by AmathirAltmer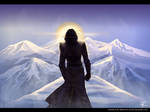 Congratulations to all of you! And thank you to everyone that entered. All of the artwork was amazing!

Thank you

for doing the judging.