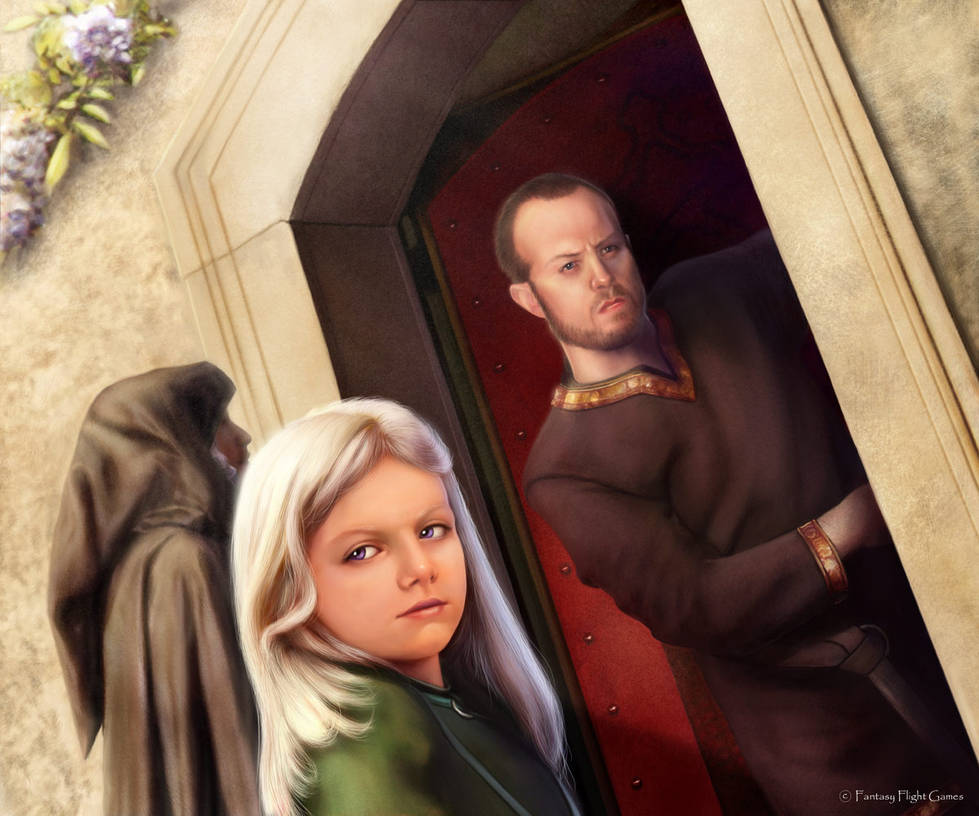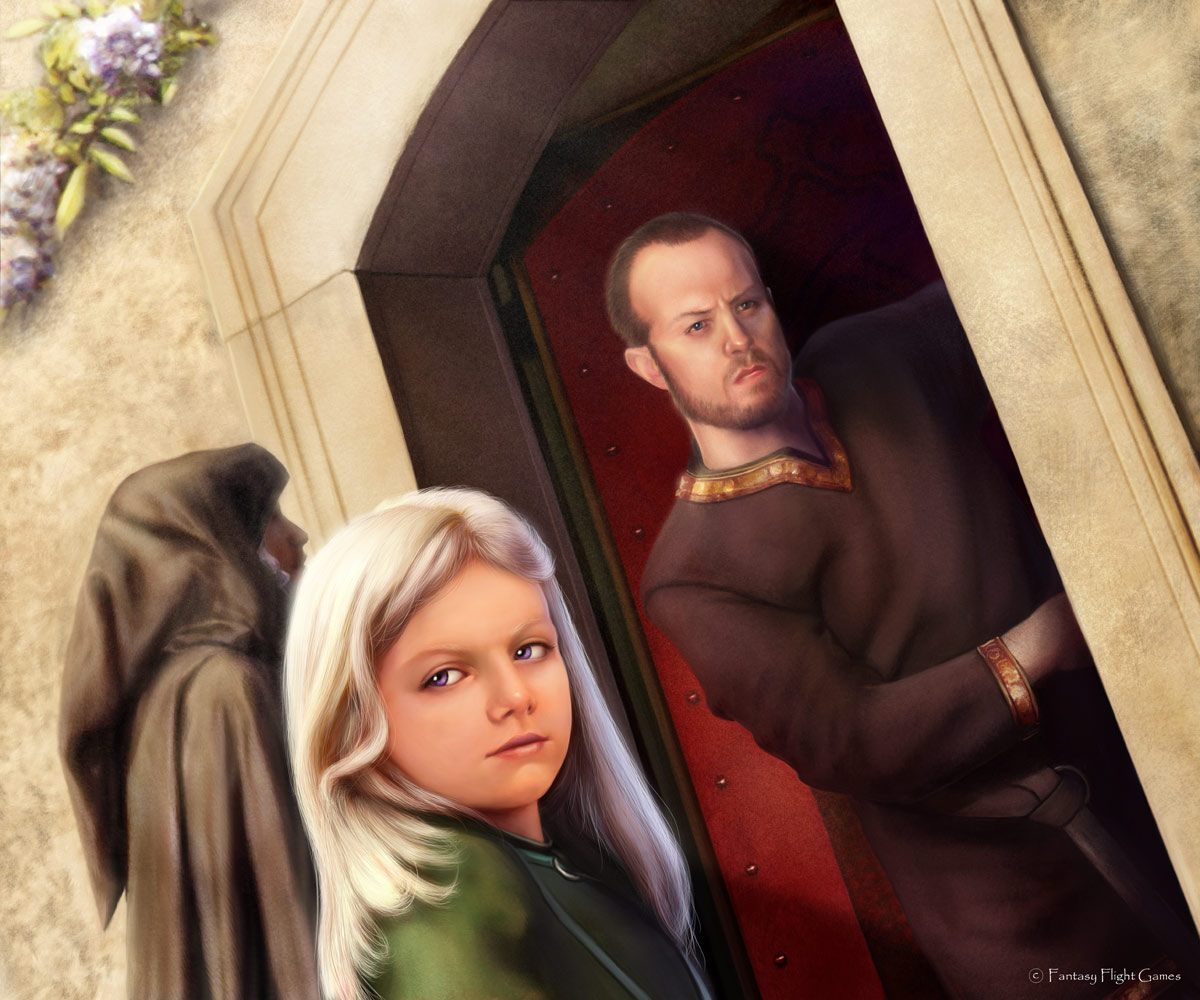 Watch
House of Dreams is a scene from Daenerys Targaryen's memories and dreams, the house with the red door is the only place that truly felt like home to her.

The illustration was painted for Fantasy Flight Games' A Game of Thrones card game , the card was designed by the 2011 World Champion Corey Faherty.

Art Director: Andy Christensen

Who is that weird dude next to Dany--Great Art though!
Reply

The cloaked one is her brother, the one at the door a knight in the service of Ser Willem Darry (and AGOT champion Corey Faherty, the one who designed the card).

Thanks!

Reply

Where's that house with the red door at? Because it's definitely not in Bravos.
Reply

is Viserys the one under the hood?
Reply

Reply

I love the girl's hair. And her eyes are so vivid.

GOD bless
John 3:16
Reply

The famous red door. Beautiful image.
Reply

Fantastic piece dear... I love the little one's eyes beautiful work...
Reply

Reply