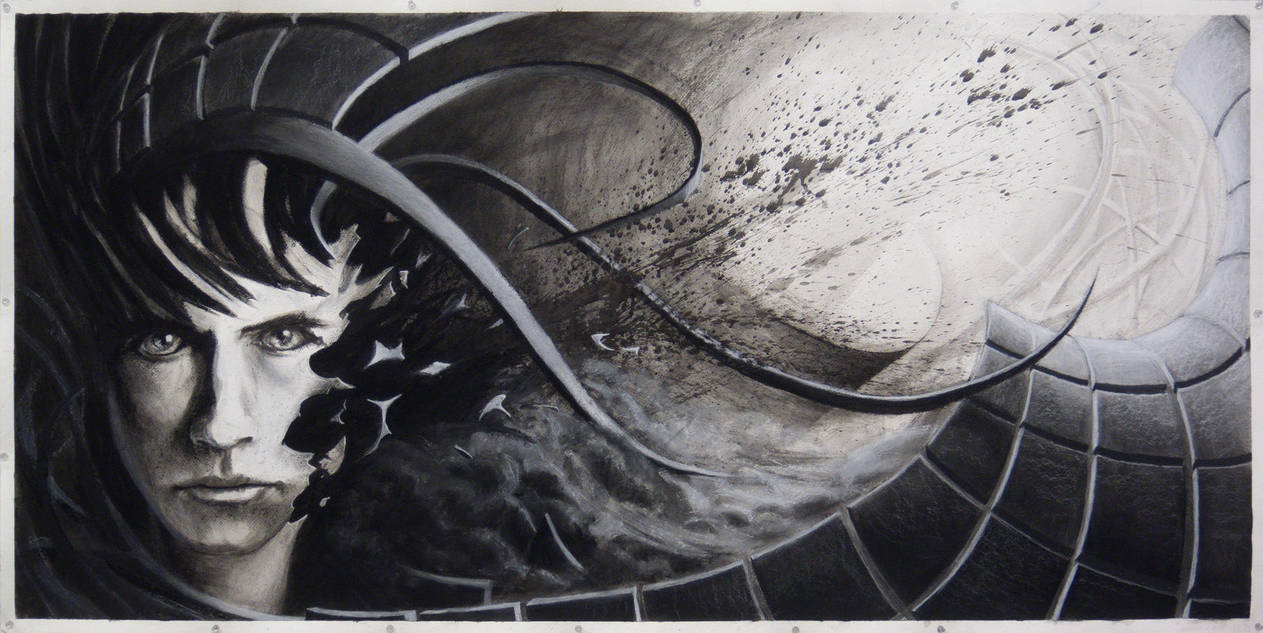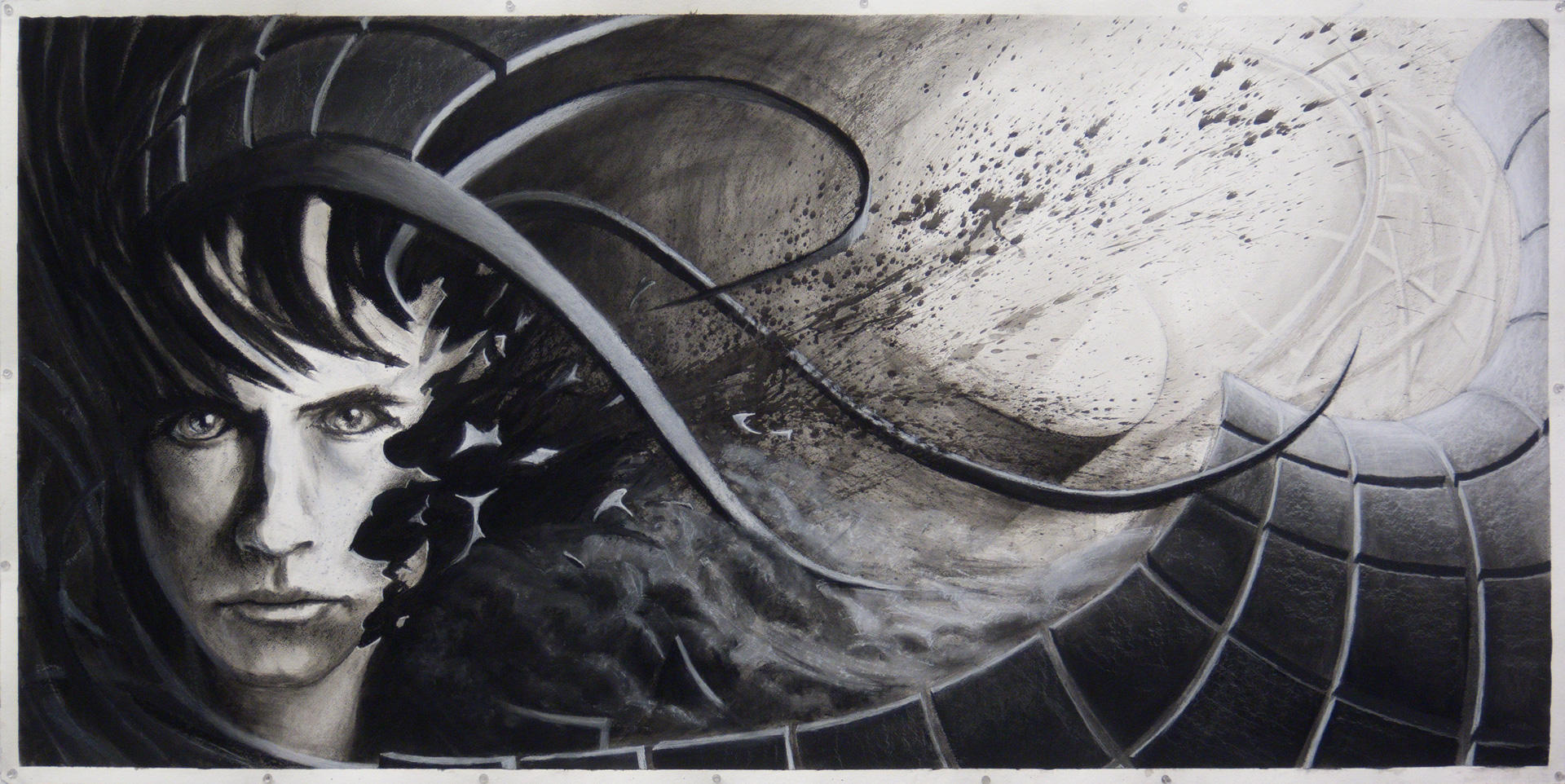 Watch
Another assignment for my epic Drawing II class.
This one was "self portrait with deconstruction." The professor was intentionally fairly vague about explaining it further; he showed us a lot of Dali and Magritte and then pretty much just turned everyone loose on it.
Not really any particular deep meaning behind this one; it was mostly just playing with shapes and composition and media.
It's charcoal and ink; probably took about 20 hours or so in total (spent way too long on it, honestly).
Also, you can't tell from here but it's pretty freaking huge (at least by my standards).
here
is a picture of me standing egotistically next to this egotistical self-portrait in order to provide a sense of scale.