Journal Entry:
Mon Jun 18, 2012, 1:33 PM
Gallery

Add me

Note me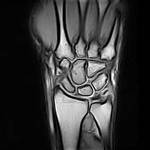 I wanna thank all of my friends that have been here for those pre-surgery months, cheering me up and making it easier.
Tomorrow is the day at last.
For who is wondering, yes Im scared.

Watch

Bia, all the very best wishes for your successful surgery! You will be in my thoughts and prayers. It's natural to be a bit scared, but everything will be good, and you'll be so glad that it's done!

Reply

Extremely late but thank you so very much for all the lovely support, it really did help <3
Reply

I will be thinking of you tomorrow! Have as much faith as you can possibly muster!

Reply