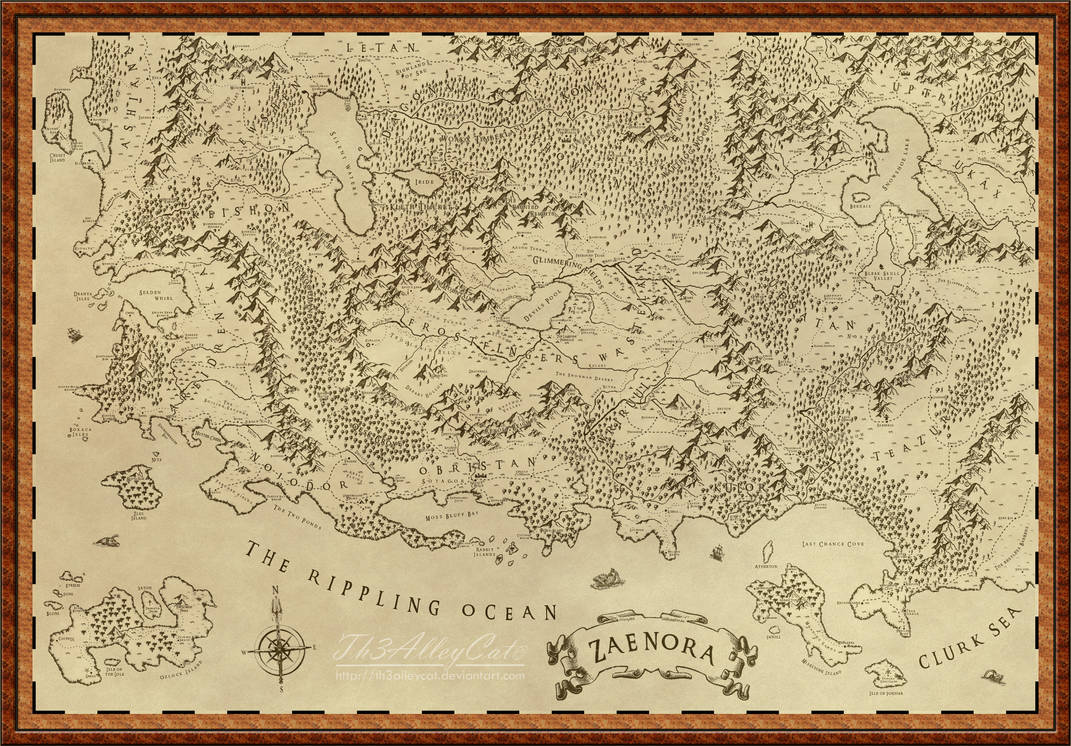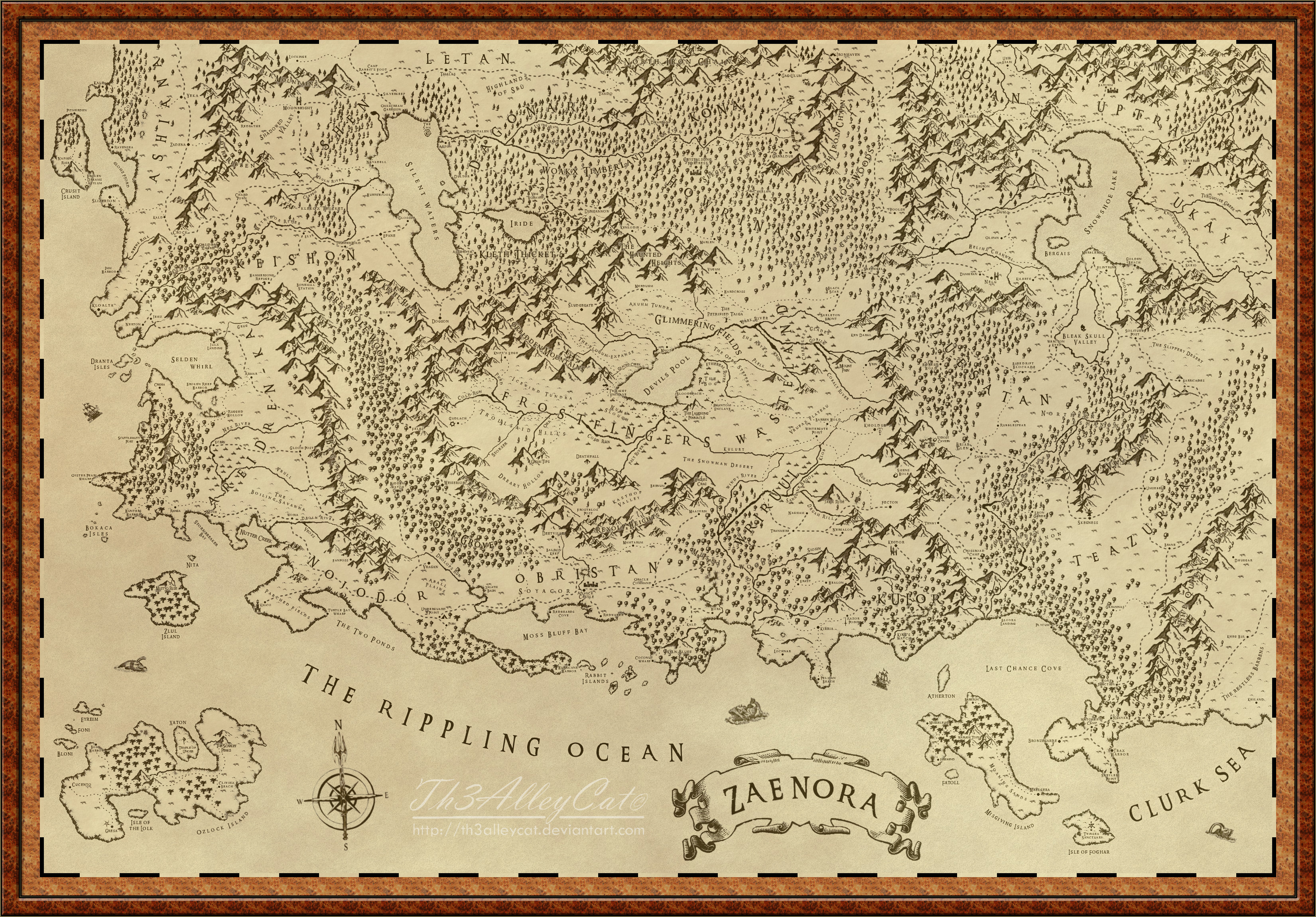 My first try with a B/W "artistic" map!!!
Thanks to
MaximePLASSE
, as ispiration I used his beautiful
Hyboria
I'm waiting for opinions/critiques

Download for full details (I spent 2 days labelling it

).
Cradits to
Quabbe
for the mountains brushes, to
SchwarzKreuz
for the trees and
BohemianResources
for the nautical symbols.
Map border from
arsheesh
's awesome tutorial.

Reply

Reply

lol, Obristan!

Nice map by the way.
Reply

Really nice work

Max's version of Hyboria is stunning too, so couldn't have asked for better inspiration.
Reply

Utterly stunning and inspiring. Keep it up!
Reply

Very nice and extremely creative! It looks simple but it's not, the different terrain changes methodically and corresponds to the shoreline as if it were a real place in our world. Kudos!
Reply

Thank you nsam85, your appreciation means a lot. I'm quite new to cartography and Zaenora could surely be improved, but comments as yours make me feel good

Reply

Nice map! That is a great list of cartographers to draw inspiration from.
Reply