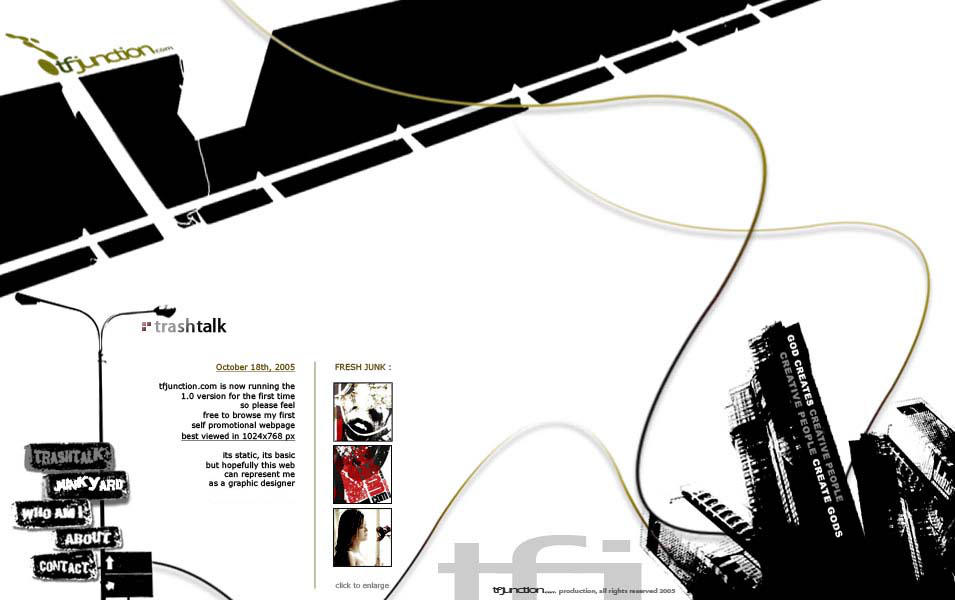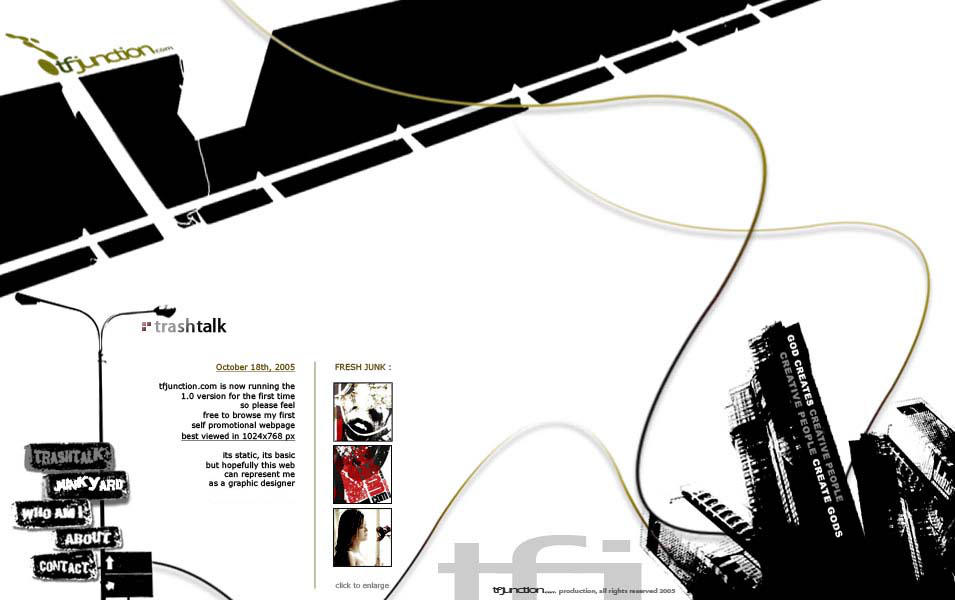 Watch
My new website, personal gallery and portfolio
[link]
still w/ urban approach
First of all I have to apologized for the static, basic and mute website, but I'm surely will improve it in the future

So plz feel free to browse and tell me what you think....

Reply

wahh keren2.. itu web isinya portfolio aja? di ramein dong feature nya hehe
Reply

wah terima kasih, pengennya sih dibanyakin, tapi harus belajar lebih banyak lagi nih soal html he3
thx again
Reply

grafisnya keren banget!!! eh, kok gue gak bisa masuk website loe yah...huhuhuhu
Reply

wah thx bgt yah, napa gak bisa? gawat nih kalo ada yang gak bisa buka takutnya masih ngaco

, maklum masih newbie di dunia per-website-an he3, nanti gua cek lagi ok

Reply

Reply

lookin good dude! just browsing the site now... somewhat impressed... very simple and a nice look... i think your nav needs a little cleaning though as its a little hard to read...
Reply

Thx man, simplicity is what I want, thx for noticing, I'll clean up my nav when I upgrade this site to Flash, hopefully at the beginning of the year.
Thx for the input, I'll work on it, you've been very helpful

Reply

Oh wow, that's really cool!! I shall have a look at your website

Reply