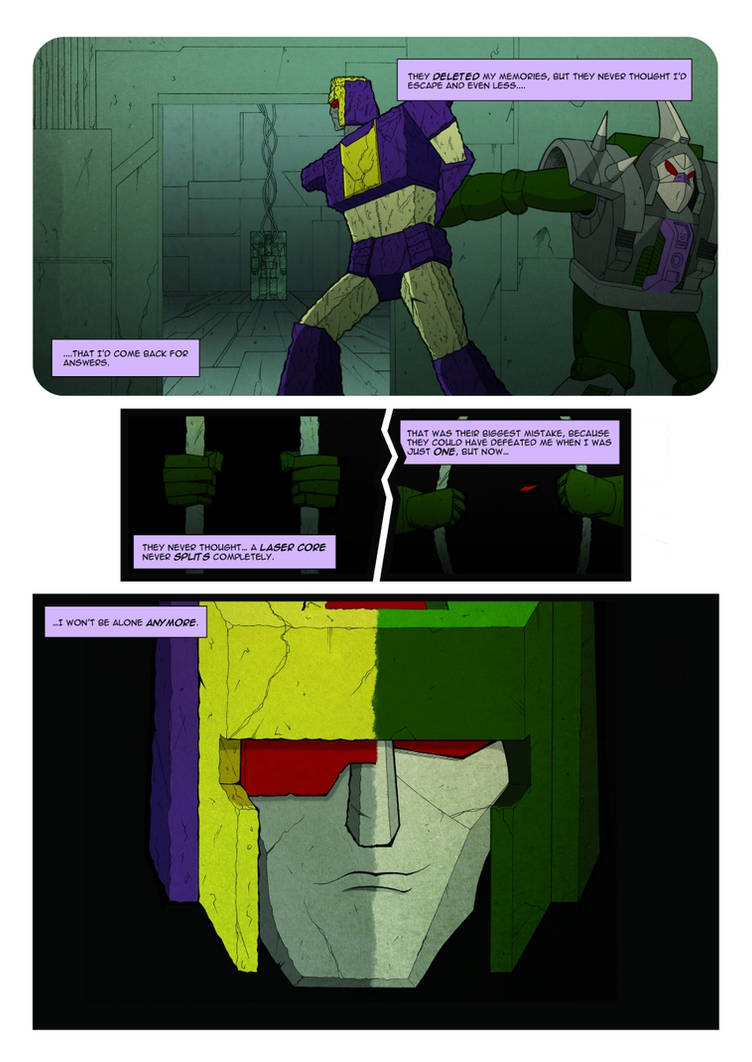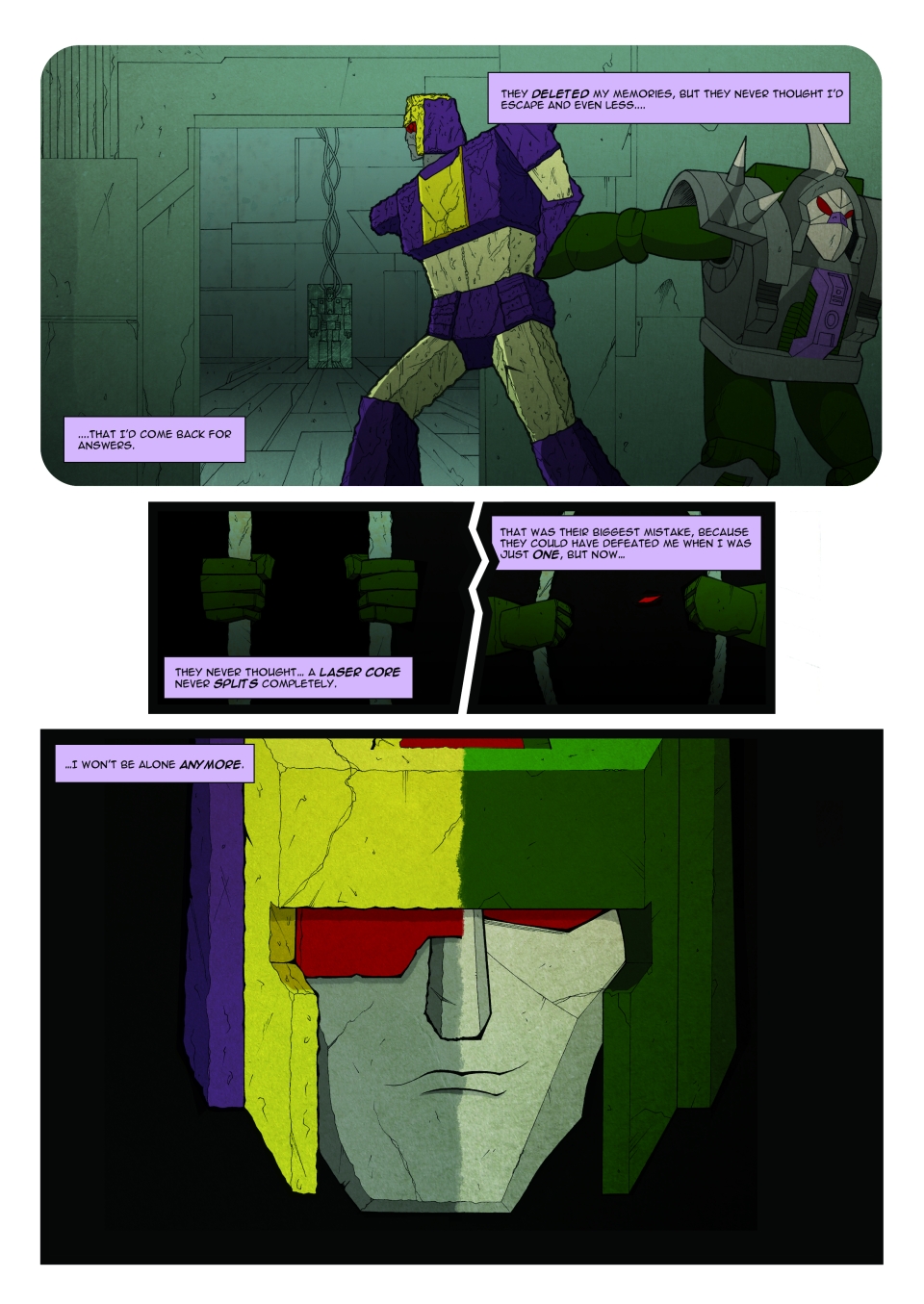 Watch
Page 03 of "The Textbook", a follow up to
"Instrument of Destruction"
, and part of our Season 3 storyline.

Story

Lines, colors and lettering
Behind the Scenes:
We continue our Season 3 Blitzwing saga, after the events of
"Instrument of Destruction"
and "Five faces of Darkness".
If you are guessing who Blitzwing's "twin" is, follow this
[link]
--------------------------------------------------------------------------------
INDEX
Page 01
Page 02
DISCUSSION THREADS
Seibertron
,
Tfw2005
,
Tformers
,
AllSpark
,
TfArchive
,
TheTF
,
FullMetalHero
,
Cybertron
,
TransFans
,
TMUK
,
TfCog
,
TfShadowCon
,
NTFA
,
Unicron
.

Just watched 5 Faces today! Nice followup

Reply

Glad you liked it!

Reply

Well, after the events of 5 Faces, Blitzwing had become such an almost-major character! He'd stood ground to wait for Galvatron's return, and then taken his own path at the end of the story. As shitty as the "story" may have been at times, this was a real highlight - and more like the characterisation of the comics - or the Japanese G1 cartoons - than the throwaway US episodes ever were.
It's a huge shame that he never made a significant appearance after that ep

Reply

Totally agree, it was one of those little gems you can find in season 3, lost in the generally rushed stories and aweful animation. And from what I've read online, they were actually planning on follow Blitzwing's story, the role played by Octane in "Starscream's Ghost" was originally going to be for Blitzwing, that's why the character was taking refugeee with the autobots.
Reply

Was great fun to work on this, glad you guys like it !
Reply

I like where this is heading......

Reply

Reply

Great story. I really like the brutal/cold representation of Quintessons. Very atmospheric.
Reply

Nice work. I was thinking something to do with overcharge too.
Reply

Thanks Nav, you know sooner or later Overcharge would have to appear in our project, glad you like the way we did it.
Reply

Great story. Looks a bit like Springer in the last panel. Looking forward to seeing where this goes, but it's a great idea.
Reply

There is a follow up script to this, although we may do some adjustments to it yet. Glad you enjoyed it Joe!
Reply

Reply

So now I have to ask...does Blitzwing's 'twin' have a name? That is, I name I should recognize?
Reply

He does have a name, maybe not at this point in our story, but he's based on an existing toy, I'll add the info to the "Behind the scenes" part of the deviation's description.
Reply