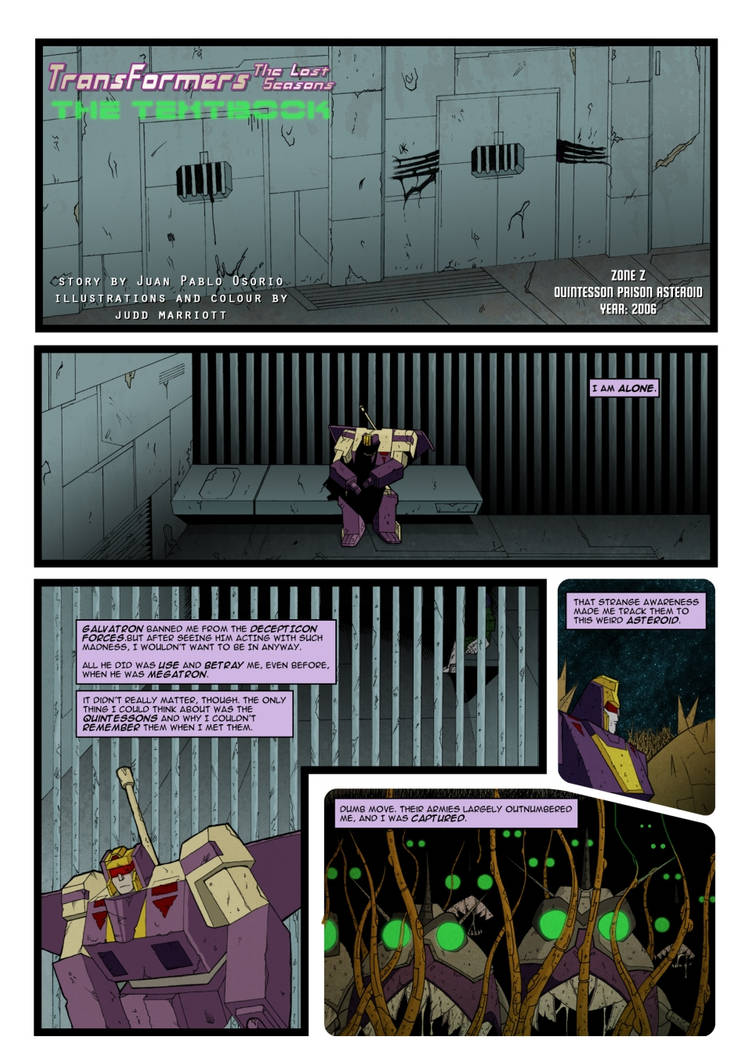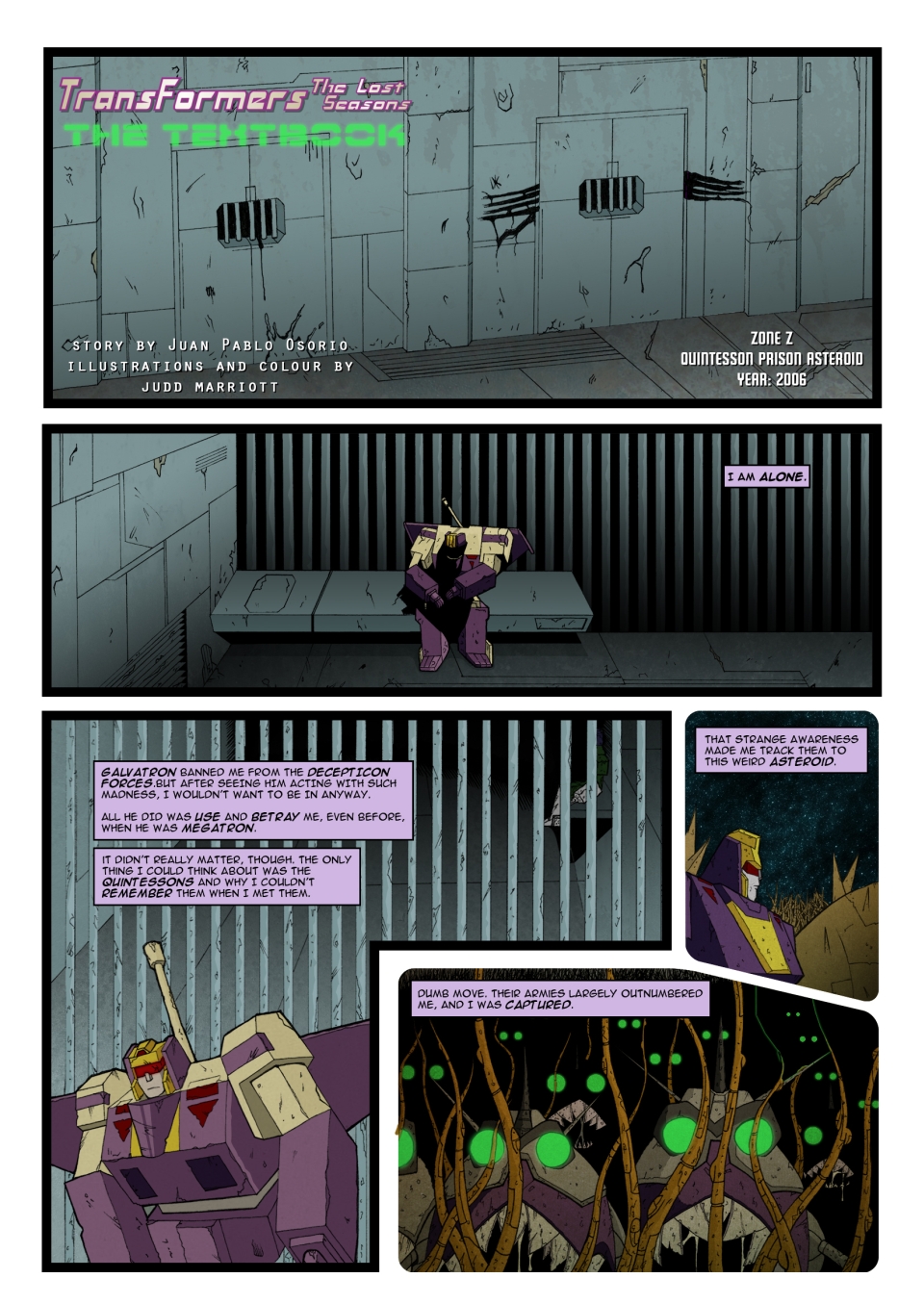 Watch
Page 01 of "The Textbook", a follow up to
"Instrument of Destruction"
, and part of our Season 3 storyline.

Story

Lines, colors and lettering
Behind the Scenes:
We continue our Season 3 Blitzwing saga, after the events of
"Instrument of Destruction"
and "Five faces of Darkness".
--------------------------------------------------------------------------------
INDEX
Page 02
Page 03
DISCUSSION THREADS
Seibertron
,
Tfw2005
,
Tformers
,
AllSpark
,
TfArchive
,
TheTF
,
FullMetalHero
,
Cybertron
,
TransFans
,
TMUK
,
TfCog
,
TfShadowCon
,
NTFA
,
Unicron
.

BLITZWING, BLITZWING... BLITZWING BOOM!

Reply

Poor Blitzwing! Love the artwork. Very G1. Adding the claw marks to the cell walls is a nice touch too.
Reply

Yeah, I loved that detail when I received the pages, you can really tell bots are suffering in there.
Reply

Dang man. I respect Blitzwing!!
Reply

I always liked the characterization they gave it in his Five Faces of Darkness appearances, really wish they would have continue his story... and they almost did.
Reply

Just to sell..toys.. Wish an anime remake of G1 was made till Galvatron and his enemies settle the score like men and the universe is safe from unicron and primus is in heaven. Probably what I look at the ending to Transformers in a Tomino/Gundam like manner. I'm just sayin'.
Reply

Not familiar at all with Gundam, I think I've only watched a couple of Gundam Wing episodes years ago. Anyway, what's the fun with them living happily ever after? I kinda like the "it never ends" approach

Reply

Yeah and it could work for Transformers G1 if Galvatron were to die in such an epic way along with Rodimus realizing of that he has the potential to defeat the Decepticons and restore Cybertron to its former glory but in the end,Unicron and Primus dies and so are the transformers including the combiners. It would then lead to a bishonen series called Star Heroes Transformers Headmasters kinda like Chouja Reideen and Dagwon(which happens to be made by Takara). I'm just sayin' because well,I'm so into Transformers. XD
Reply