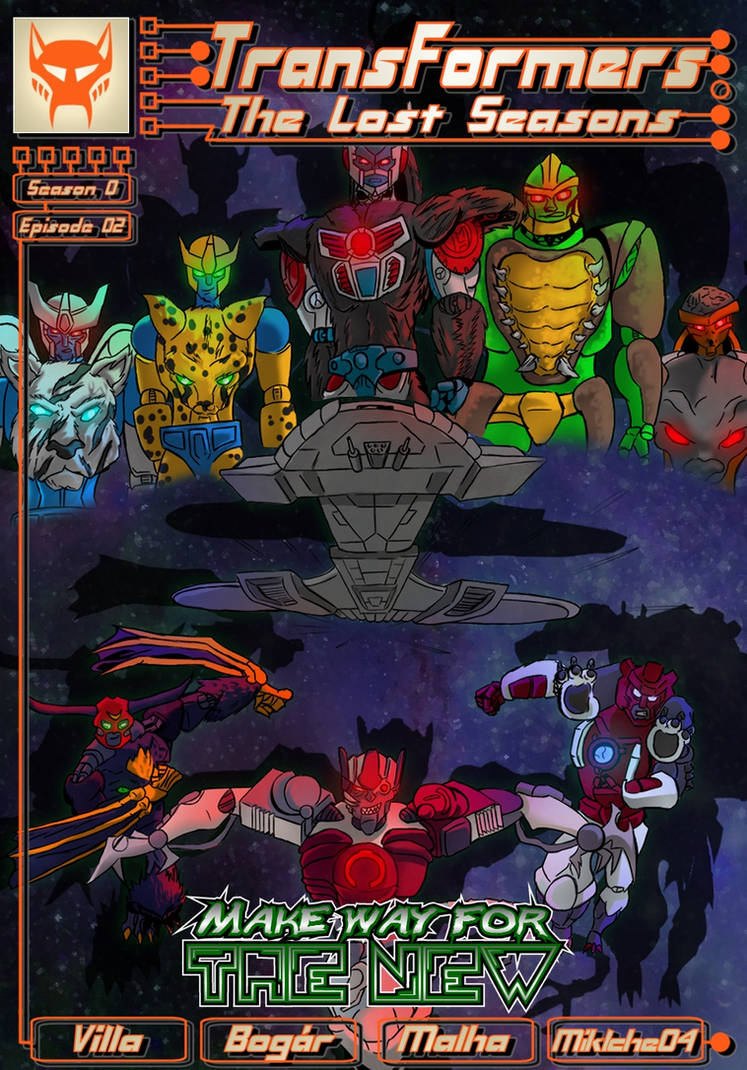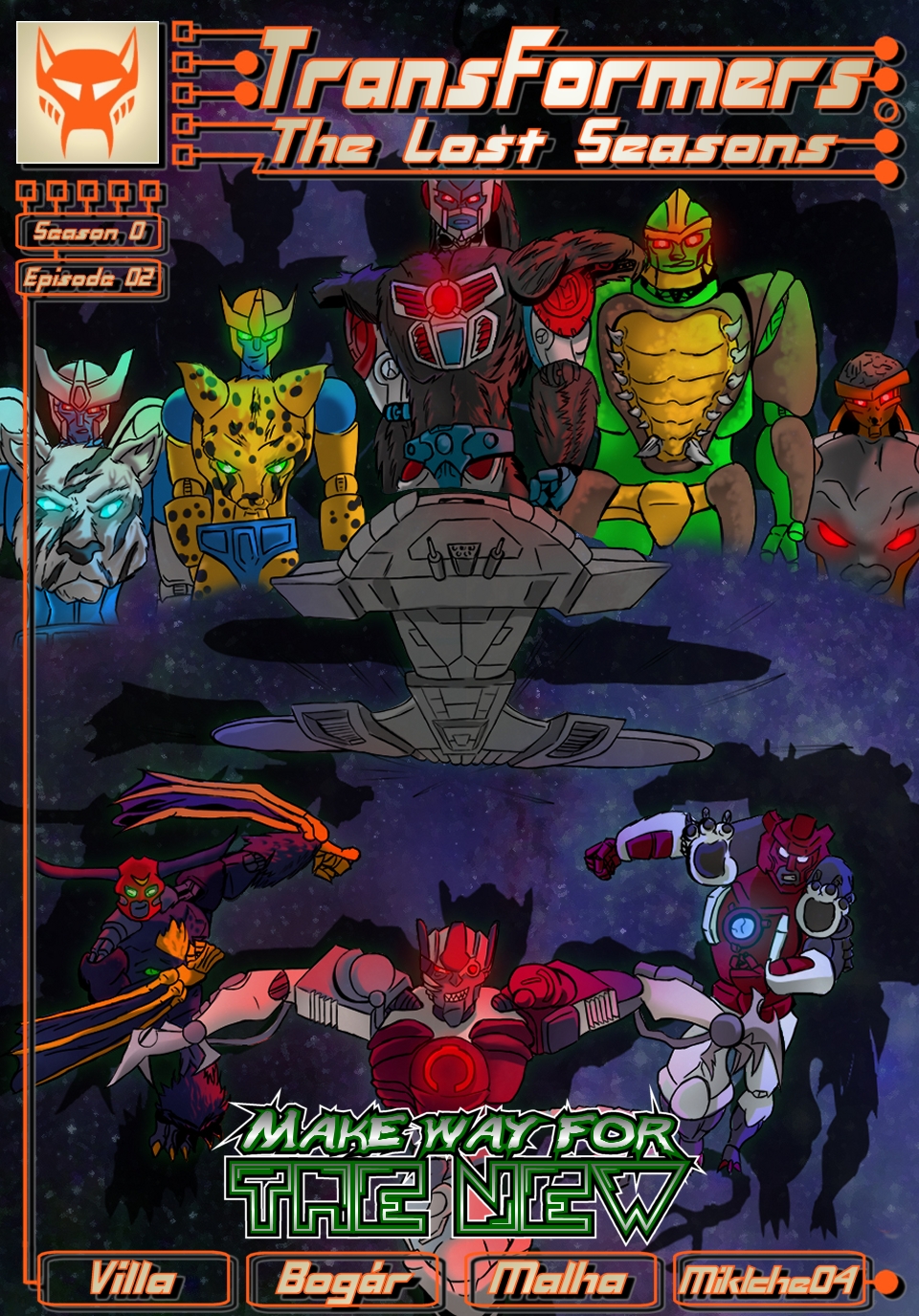 Cover for Make Way for the New, Episode 02 of our Season 0.
Cover credits:
Line art

Colors

Title graphics
NOTES
Cover line art:
Cover art colors:
---------------------------------------------------------------------------------
INDEX
Intro page
Page 01
Page 02
Page 03

Page 04
---------------------------------------------------------------------------------
ON THE WEB
Discussion threads:
Seibertron
,
IDW Publishing forum
,
Tfw2005
,
Tformers
,
AllSpark
,
TfArchive
,
TheTF
,
FullMetalHero
,
Cybertron
,
TransFans
,
TMUK
,
TfCog
,
NTFA
,
Unicron
.
I'm writing this prior to reading the story, as that would be how a cover was viewed with a print comic.
Knowing nothing about the story contained within, I can immediately recognise this is a Beast Wars inspired tale, with a recognisable cast of characters forming the top half of the cover.
As I'm not too familiar with Beast Wars, the characters at the lower half of the cover are unfamiliar to me, but with their dynamic poses they have grabbed my interest straight away.
The way the cover is composed is very original, outlining the characters I expect will feature in the comic. The break-up between the two sets of characters with the use of the shuttle is very welcomed and adds interest.
The drawing of the cover is great, being nice and clear, and the colouring is vibrant and complementary to the art style. My only criticism would perhaps be to change the abrupt feel of the fading of the bottom of the top row of characters, but this is a very minor observation, and I can see why the dedication has been made.
The dark background adds a dramatic feel, though there is perhaps a little too much empty space, which could have maybe featured an explosion or two (personal preference

).
As for the lettering, the title reminds me very much of the IDW Gathering/Ascending fonts and works nicely.
Overall, this is a great cover, and is very successful in gaining the viewers' interest. Great work by everyone involved.
Now I look forward to reading the comic....
The Artist thought this was FAIR
6 out of 6 deviants thought this was fair.