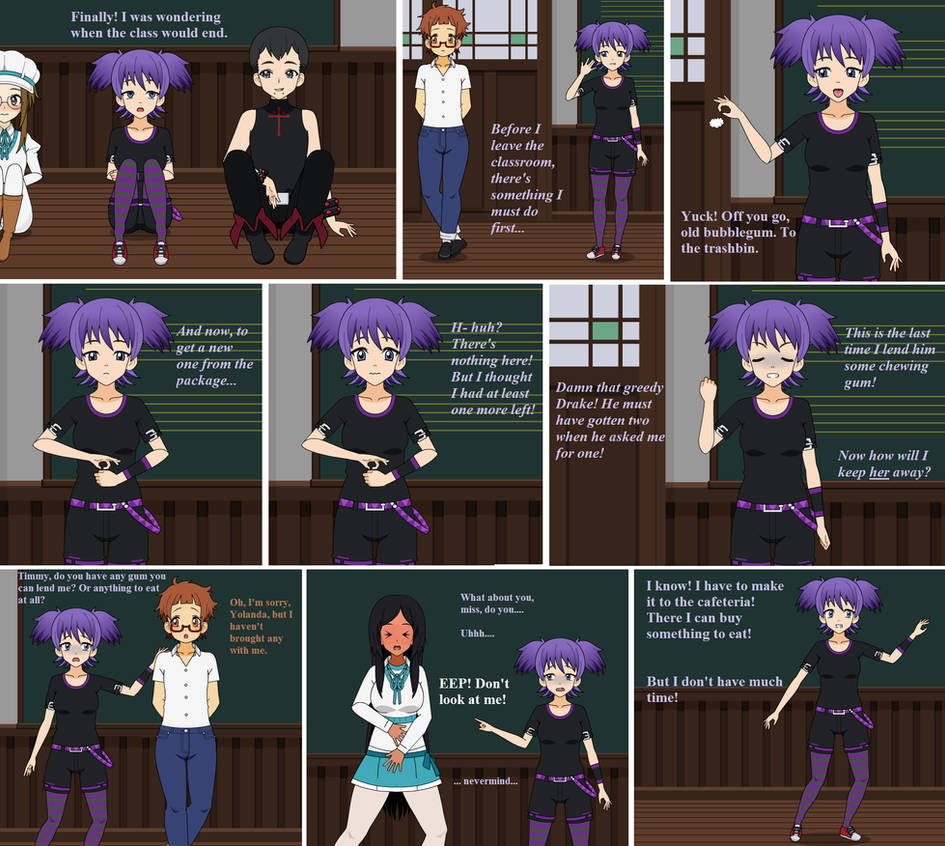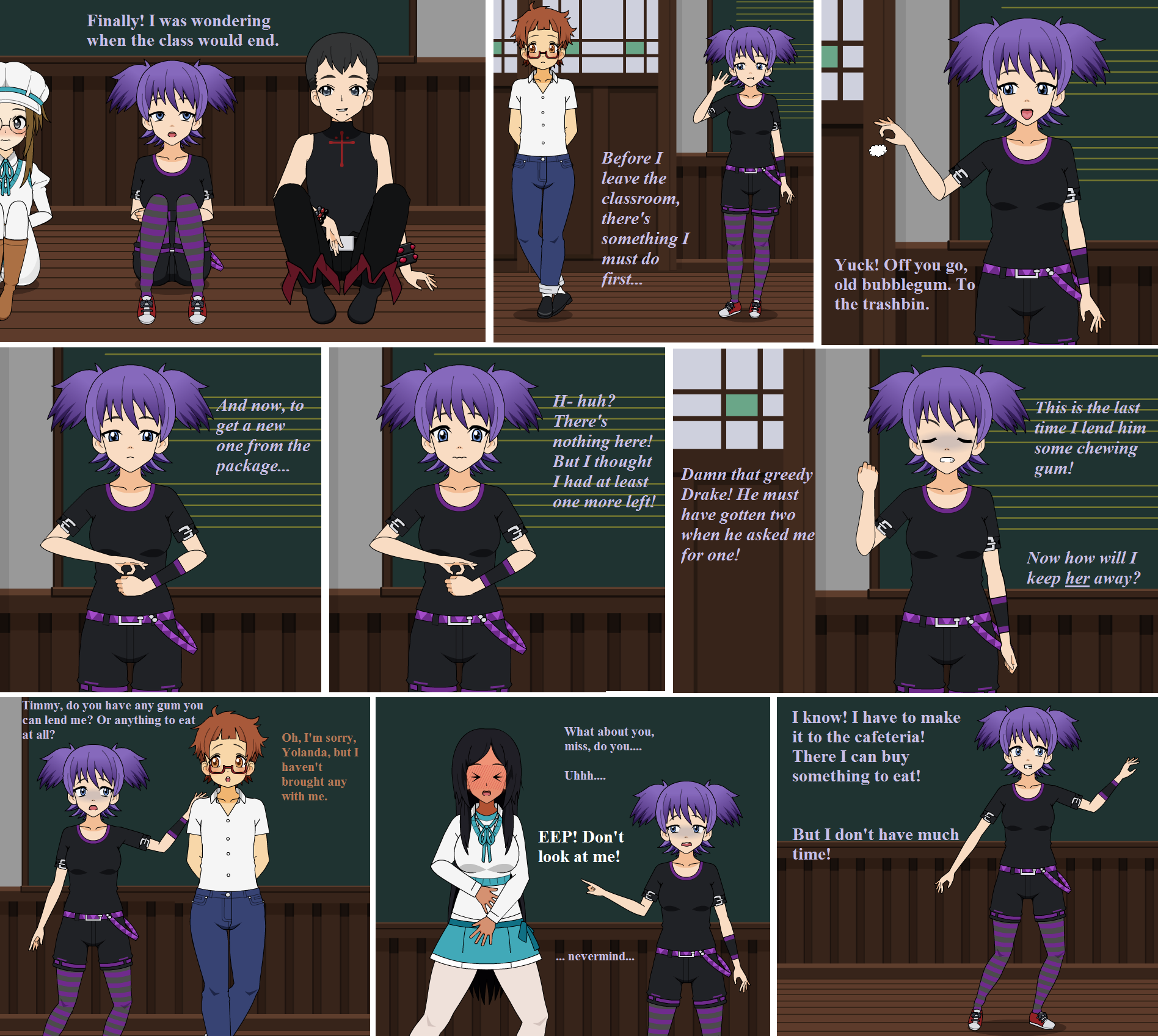 Here we have it! The 3rd out of 6th part of the collab comic with Gearlordex! Except, since he left and the Ryder's day comic is no longer accessible, I will most probably recreate it when I'm done with the other 3 days. Plus the ending.
Intro:
Intro
Part 2:
Part 2
Anyway, here's what happened, through Yolanda Kimberley Kyoh's, AKA Y2K's, perspective.
I will now proceed to post a description of each girl's "curse" during their comics, but since this one is a two-parter and I don't wanna spoil the second part, I'll leave it for the next one.
Plus you get a little cameo from Dara, and - who could the girl in the penultimate panel be?
See ya in part 2!