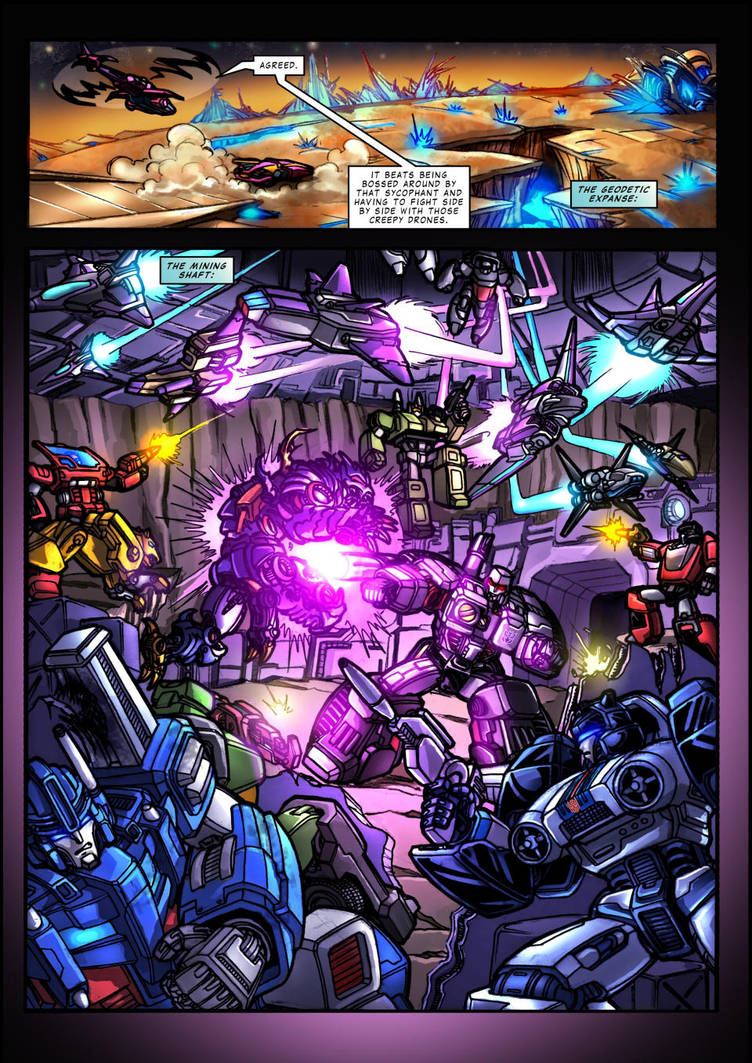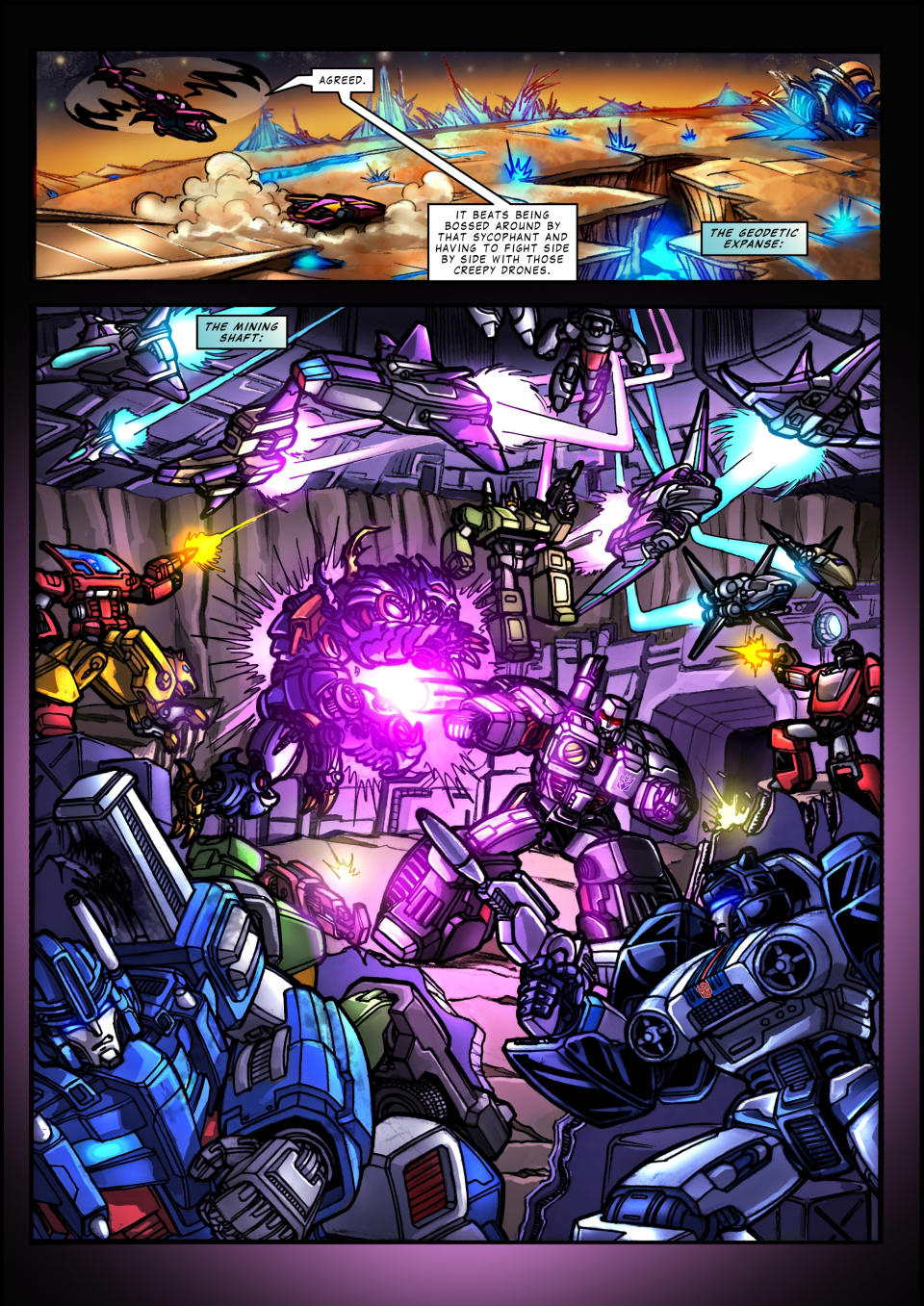 TRANSFORMERS: SEEDS OF DECEPTION
"WRATH OF THE AGES"
CHAPTER SIX
PREV<
PAGE 9 (OF 23)
>NEXT
Lineart by Daniele

Colors by Nicodemus Rexx

of
Project Rexx
Script by Franco Villa

Edits by Zac DeBoard

Project by Peter Istyle

Art and Story editor: Ibai Canales

NOTES
Some familiar faces can be seen as the battle at the bottom of the Mining Shaft rages on.
Astrotrain, Blitzwing, Octane, a Battlecharger, Brawl, Ironhide, Vortex, Blast Off, Steeljaw, Sideswipe, Megatron, Ramhorn, Springer, Jazz, and Ultra Magnus.
They are all based on their War Within designs, created by Don Figueroa.