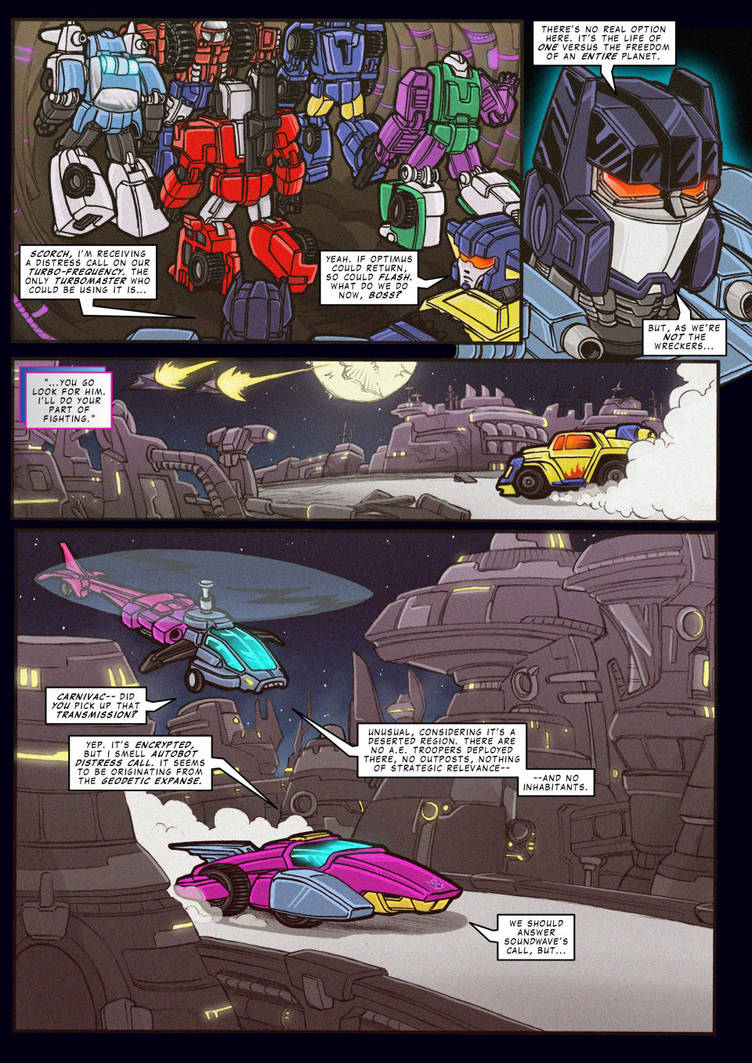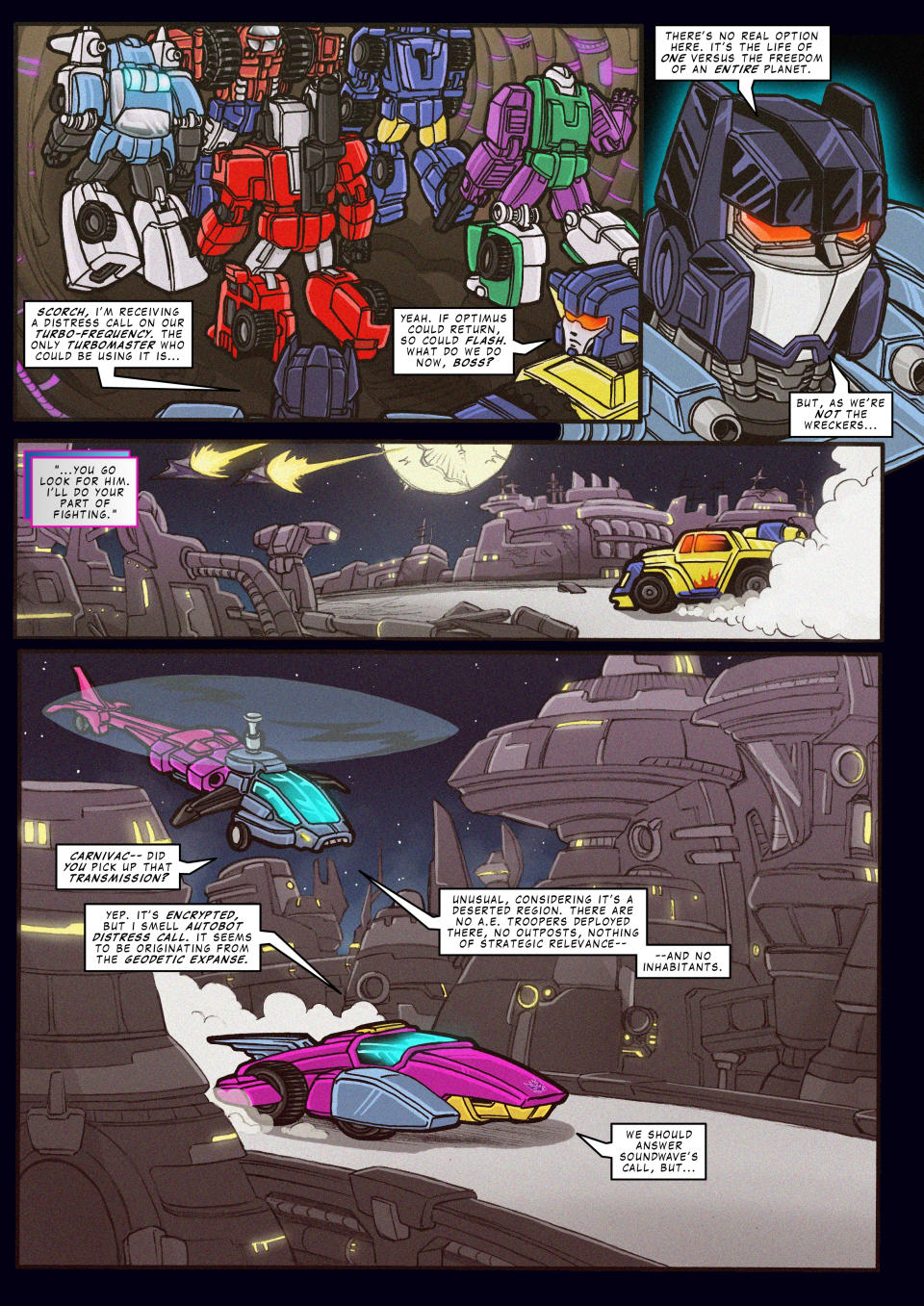 TRANSFORMERS: SEEDS OF DECEPTION
"WRATH OF THE AGES"
CHAPTER SIX
PREV<
PAGE 8 (OF 23)
>NEXT
Lineart by Daniele

Colors by Hedge

Script by Franco Villa

Edits by Zac DeBoard

Project by Peter Istyle

Art and Story editor: Ibai Canales

NOTESThe story so far:
while trying to get Flash back from Quintessa, Turbomasters Scorch, Hurricane and Boss managed to salvage Optimus Prime instead.
But they havent' forgotten their comrade.
Carnivac was briefly seen in the early
Age Of Wrath
issues, sporting a Cybertronian beast mode.
We have decided to turn him into a Triple Changer, by granting him a vehicle mode as well!
Spinister is at his first (?) appearance in the saga.

Reply

I love what you've done with Carnivac. He was a favourite of mine in the Marvel comics. His third alt mode looks cool.
It's great to see lesser seen bots like Joyride too.
Reply

They were both featured in Wrath Of The Ages (issues #1 & #3), so we had to seize the opportunity.
Also, Carnivac has a great background, thanks to the Marvel UK saga, and he deserved something more than a cameo-- a chance to show his honorable warrior stuff once again.
We paired him with Spinister because Spinister's G1 bio has the potential for a similarly honorable (but scary) warrior.
Reply