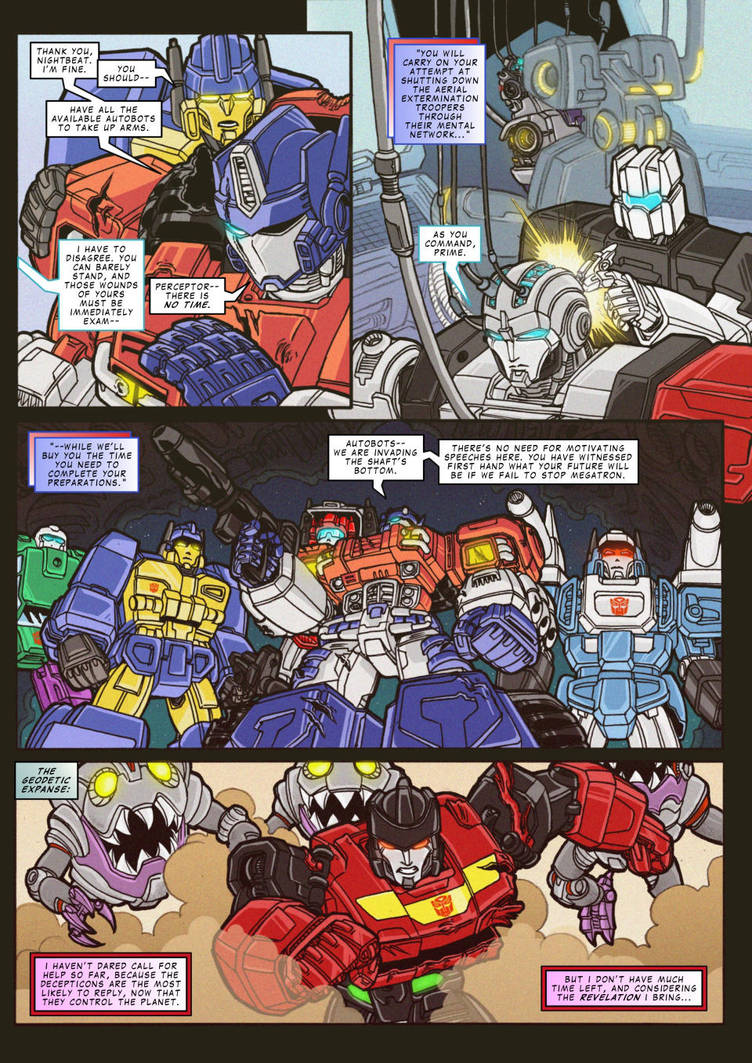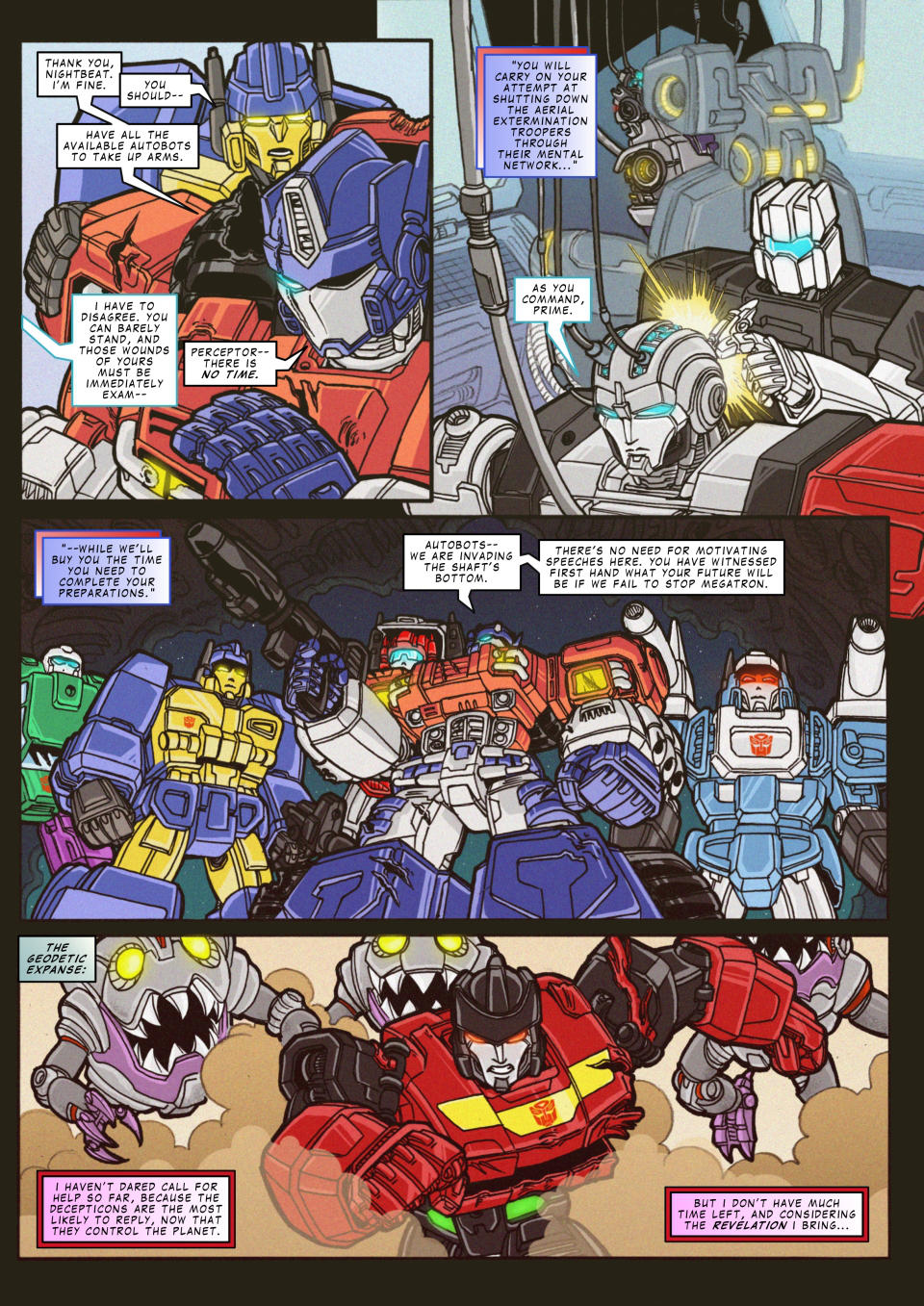 TRANSFORMERS: SEEDS OF DECEPTION
"WRATH OF THE AGES"
CHAPTER SIX
PREV<
PAGE 7 (OF 23)
>NEXT
Lineart by Daniele

Colors by Hedge

Script by Franco Villa

Edits by Zac DeBoard

Project by Peter Istyle

Art and Story editor: Ibai Canales

NOTESThe story so far:
having captured and dismantled an A.E. Trooper, Perceptor is now getting ready to connect his mind to its one, and use the link to reach the whole army.
Temporarily stranded on Quintessa, Turbomaster Flash managed to return to Cybertron... but a horde of Sharkticons followed! They all landed in a remote, uninhabited area of Cybertron, where no shelter against those savage beasts can be found.
Optimus Prime's team features some familiar faces: Joyride, Nightbeat, Hosehead, Siren were all seen in the early
Age Of Wrath
issues.
They are entering the tunnel known as "the Descent", which was used by Blaster to reach the bottom of the Mining Shaft in issue #4.

It's totally my fault, I meant to have Prime a little forward the others down the
descent but I failed epicly, then, Hosed (who is very tall) and Siren should have swapped their spot....can't remember why I mistaken it.

Reply

perspective in Panel 3 is great
Reply