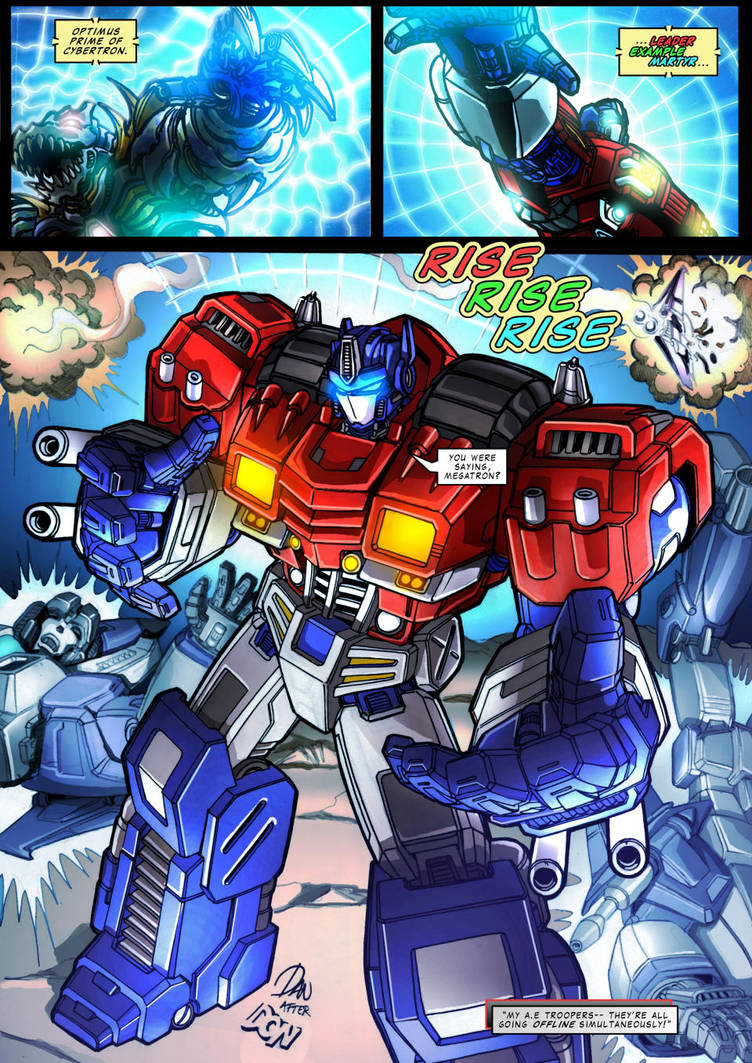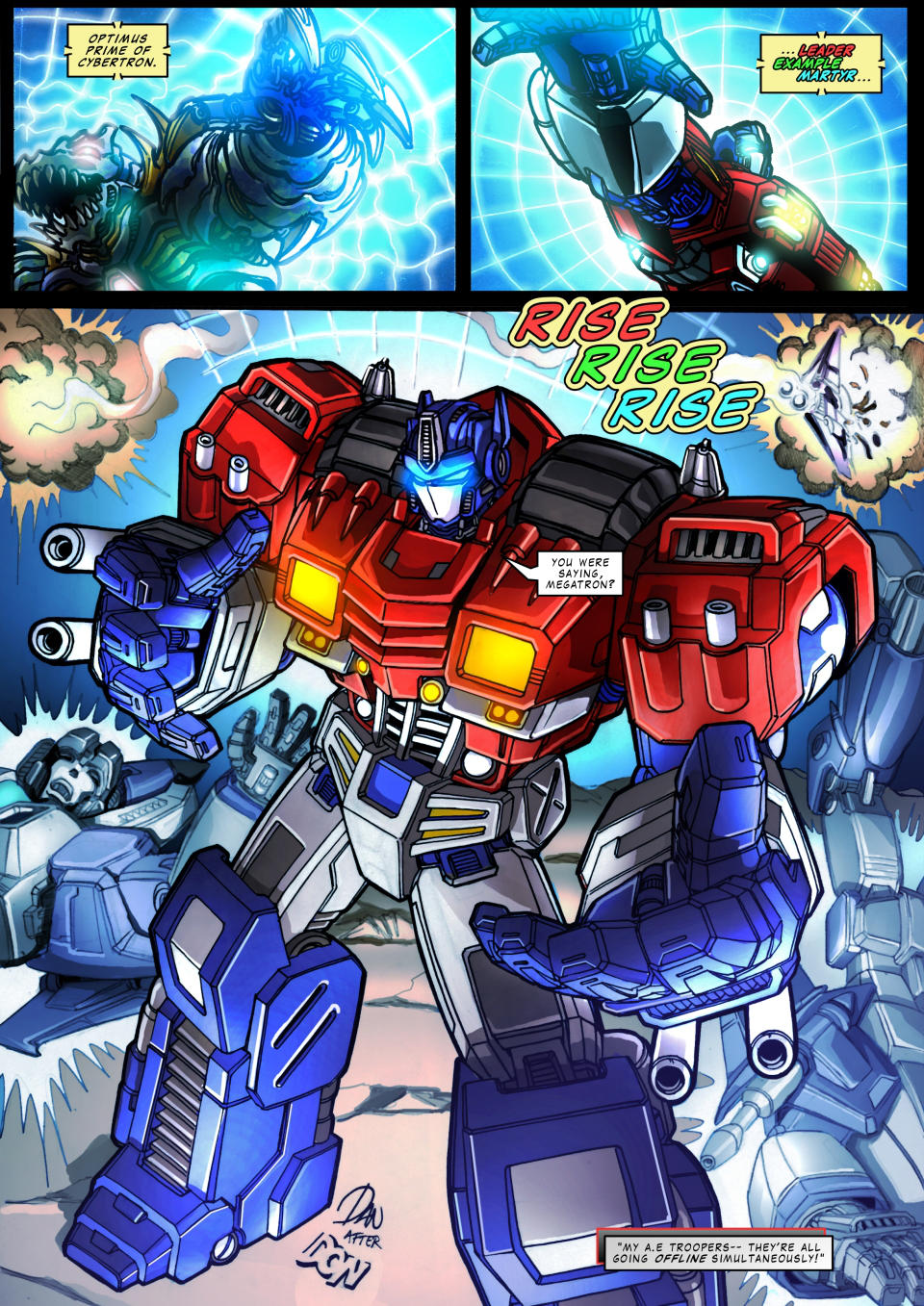 TRANSFORMERS: SEEDS OF DECEPTION
"WRATH OF THE AGES"
CHAPTER SIX
PREV <
PAGE 19 (OF 23)
> NEXT
Lineart by Daniele

Colors by Nicodemus Rexx

of
Project Rexx
Script by Franco Villa

Edits by Joe Teanby

Project by Peter Istyle

Art and Story editor: Ibai Canales

NOTES
Severely wounded and damaged during his "stay" on planet Quintessa, Optimus Prime didn't have the chance to restore his body, as he leapt into battle right after his return to Cybertron.
Restored by the godly power of Primus, which was laying in wait inside the temporary vessel of Grimlock's body, Optimus Prime is now reformatted into his
Stormbringer
version, thus creating another strong link between Simon Furman's
War Within
saga and his
-Ation
series.

Absolutely badass! A perfect blend of his War Within and Stormbringer designs
Reply

Reply

Love that bottom panel. Nice idea to link War Within to Stormbringer, two of my favourite stories.
Reply

Thanks, we are all pretty fond of it!
Reply

You should be. I enjoy reading the SOD stuff as much (if not more) than the comics I actually pay for.
Reply

Reply