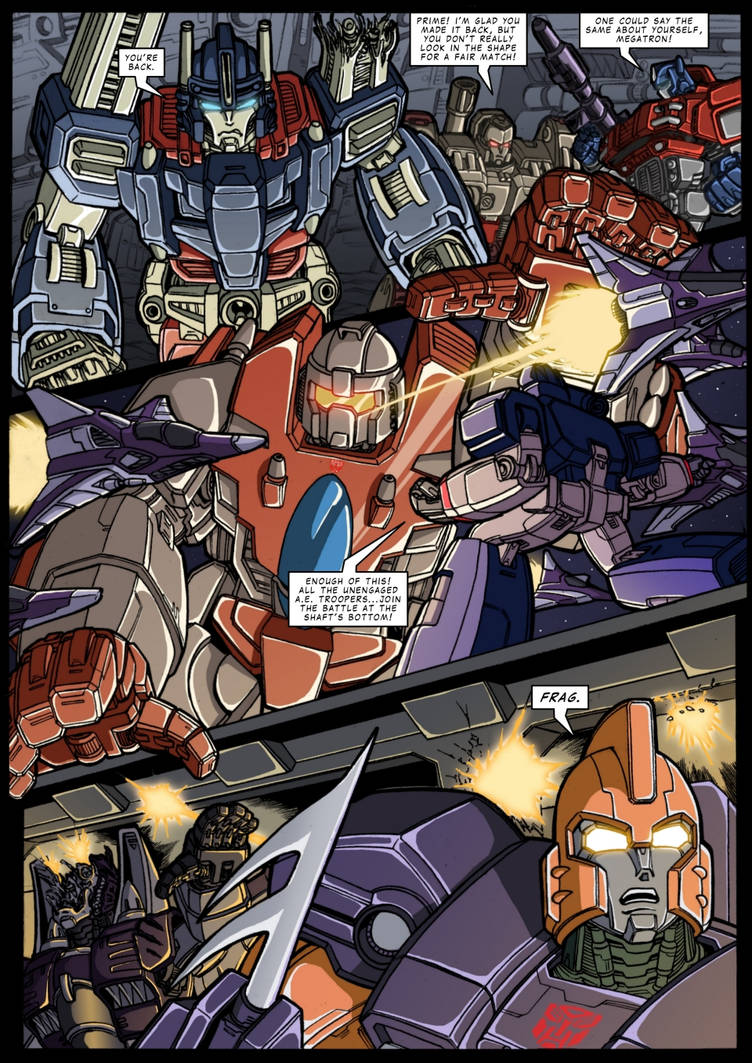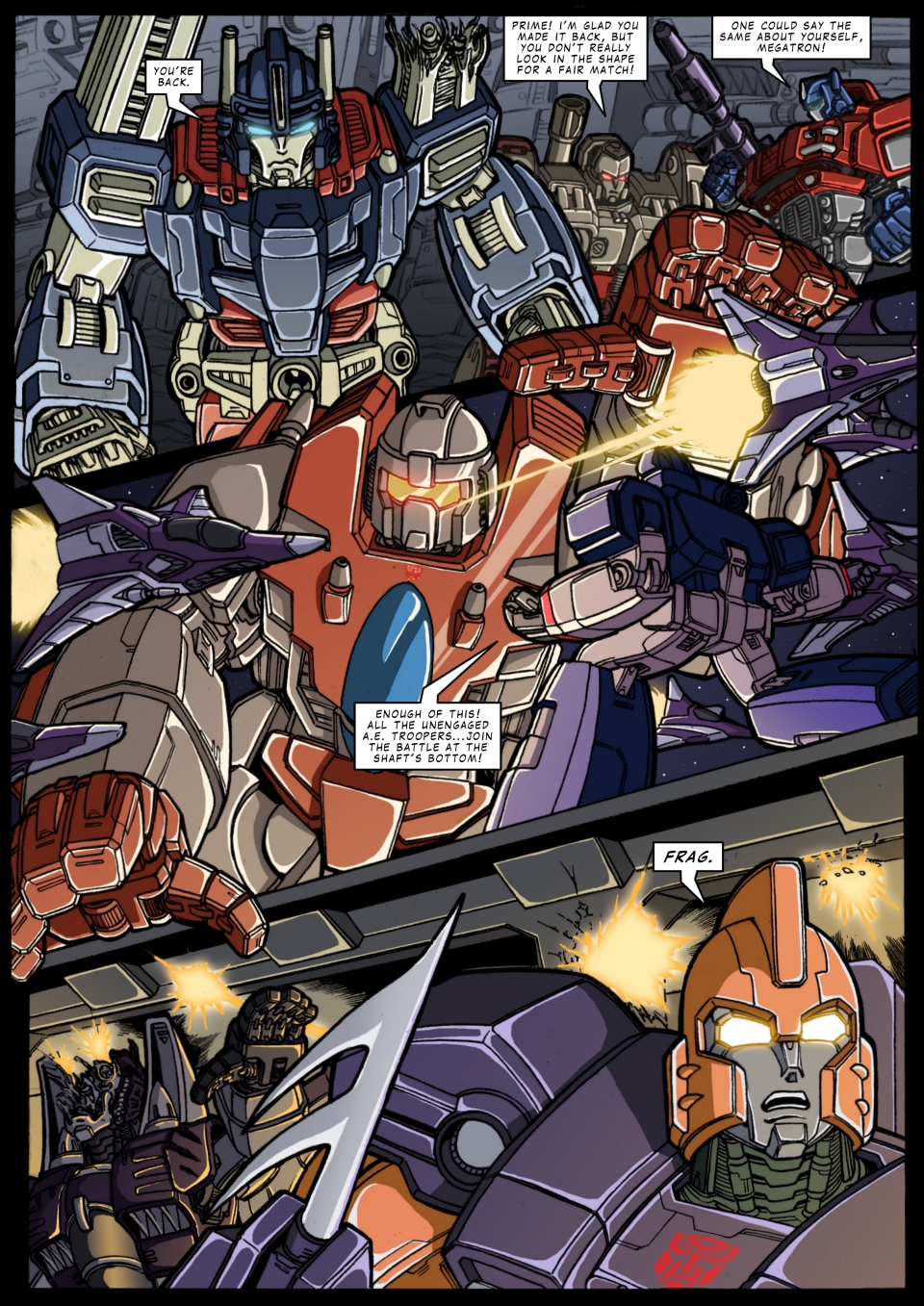 TRANSFORMERS: SEEDS OF DECEPTION
"WRATH OF THE AGES"
CHAPTER SIX
PREV <
PAGE 15 (OF 23)
> NEXT
Lineart by Daniele

Colors by Brandy Dixon

Script by Franco Villa

Edits by Zac DeBoard

Project by Peter Istyle

Art and Story editor: Ibai Canales

NOTES
Action in panels 2-3 takes place at the top of the Mining Shaft, where the Wreckers are facing the A.E. troopers and their acting commander Soundwave.
The A.E. Troopers can be seen in their "Tetrajet" modes, although in the official issues of the miniseries, they never changed to their alt-modes.

...Magnus doesn't seem to happy to see Optimus alive.
Reply

He had some unresolved issues... basically this will lead him to become the "super partes" character of "Spotlight: Ultra Magnus".
Reply