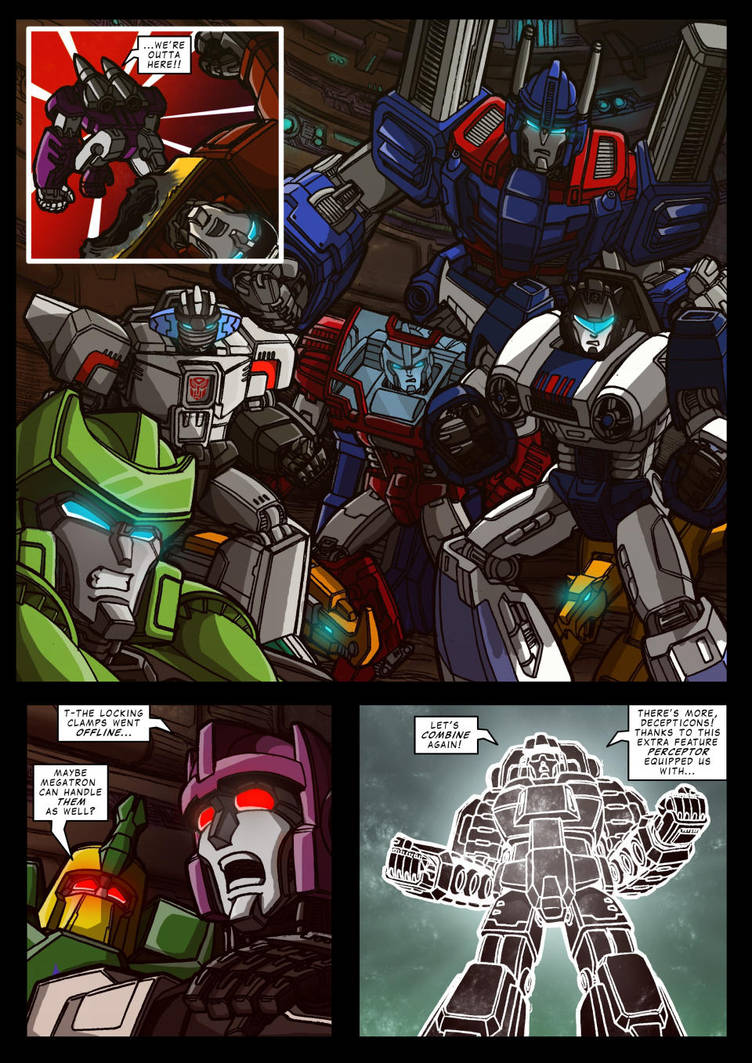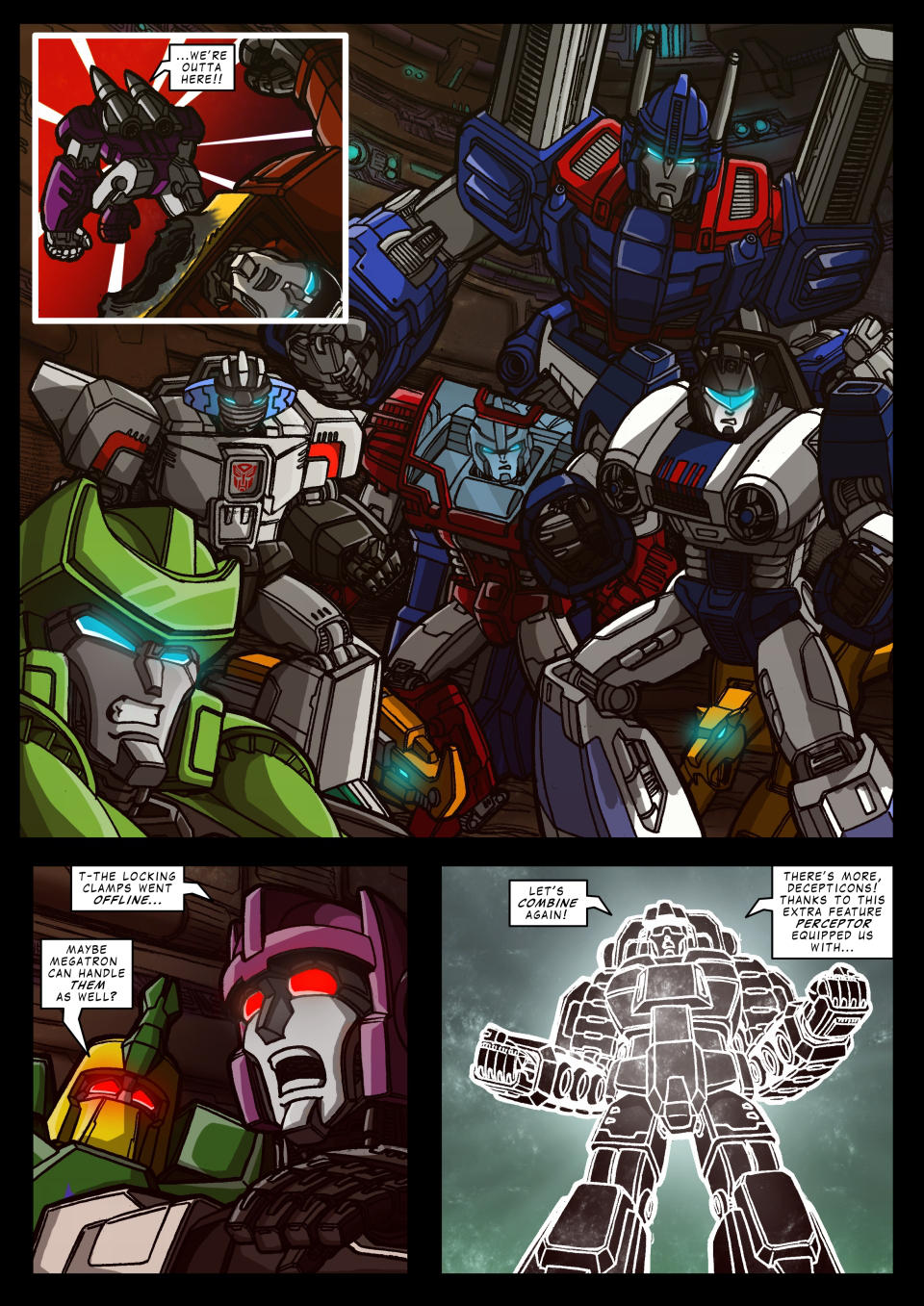 TRANSFORMERS: SEEDS OF DECEPTION
"WRATH OF THE AGES"
CHAPTER FIVE
PREV <
PAGE 9 (OF 22)
> NEXT
Lineart by Daniele

Colors by Al

Color edits by Hedge

Script by Franco Villa

Edits by Zac DeBoard

Project by Peter Istyle

Art and Story editor: Ibai Canales

NOTESThe story so far:
When Megatron conquered Cybertron, he captured most of the Autobots, turning them into enslaved miners that spent their prisony digging a shaft towards Cybertron's meta-core.
Among the prisoners: Ultra Magnus, Springer, Wheeljack, Ironhide and Jazz.

Reply

Reply

I like the size of the Mechs in comparison with each other. UM is really huge here (which in my opinion is totally correct).
Reply

That meant to be Steeljaw and Ramhorn hiding back there?
Reply