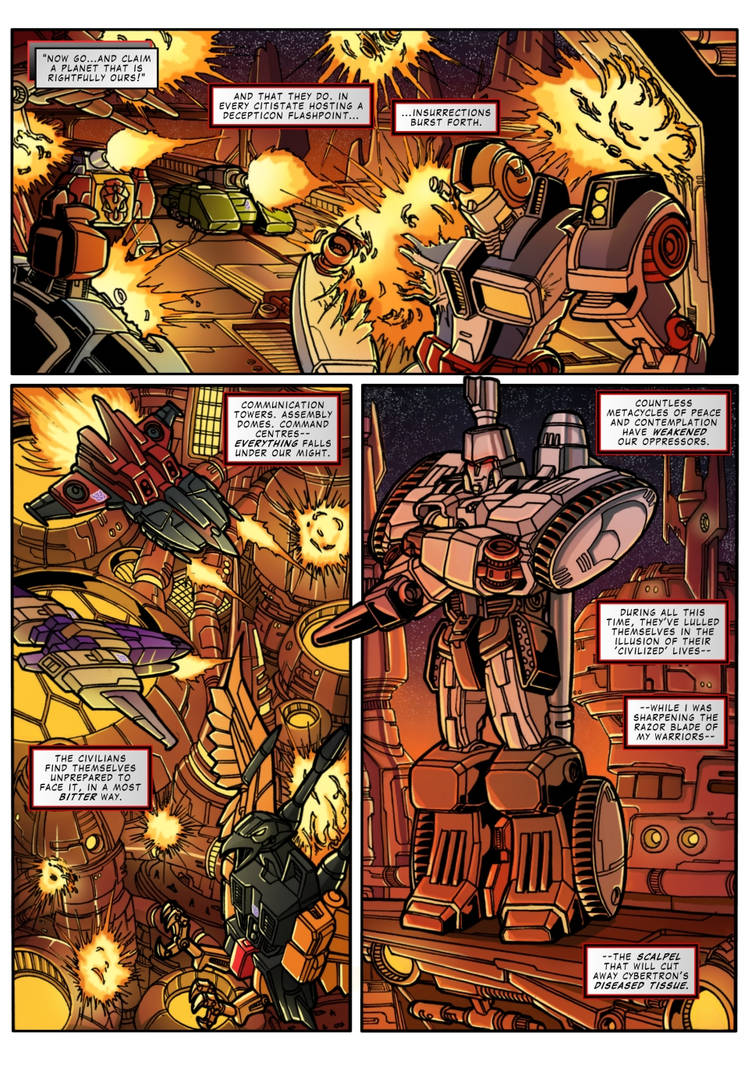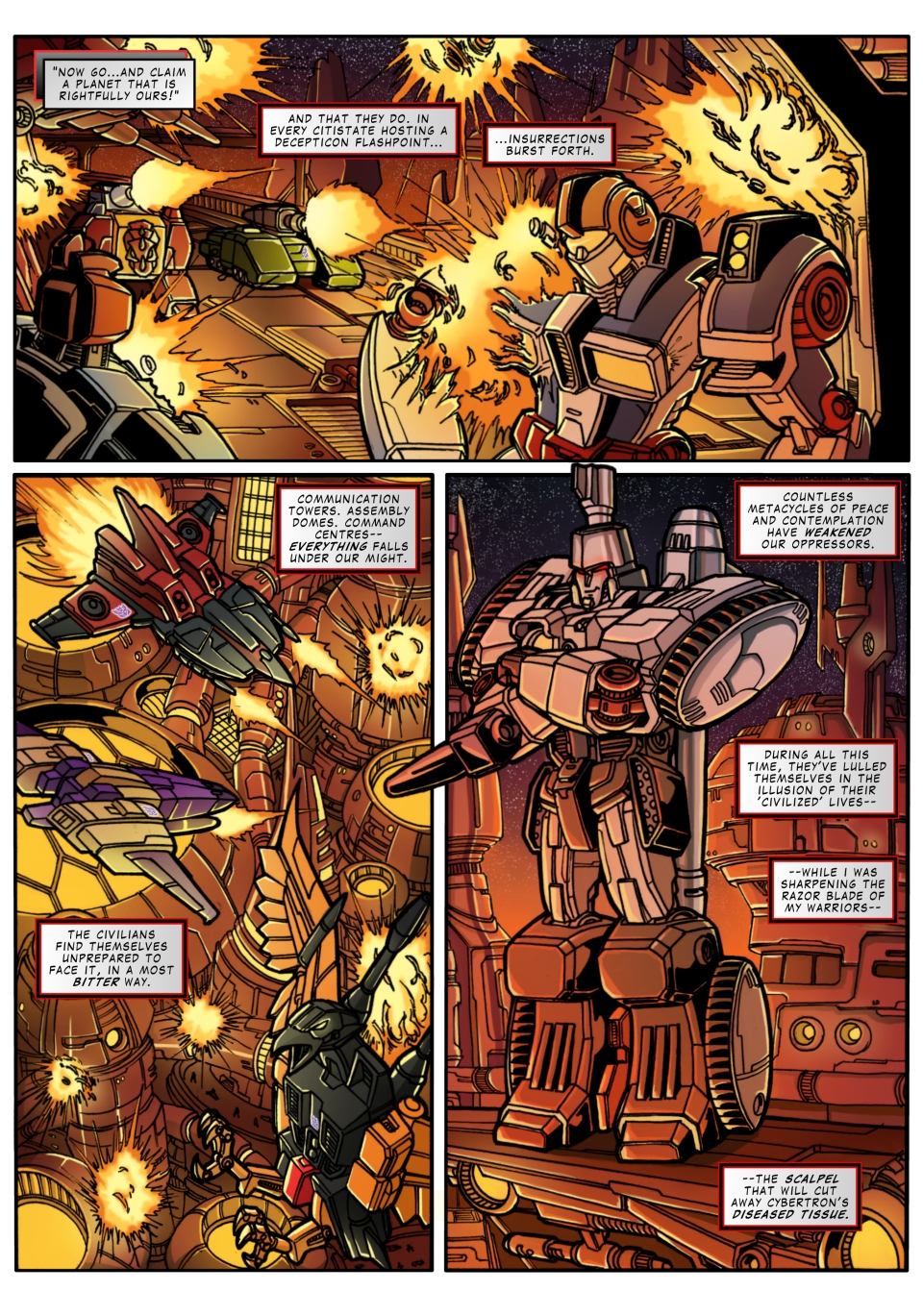 TRANSFORMERS: SEEDS OF DECEPTION
TRANNIS
PREV <
Page 21 (of 22)
> NEXT
Lineart by Daniele Spezzani

Colors by Charlotte

LottiesLittleWorld on Tumblr
Story and lettering by Franco Villa

Story and project by Peter Istyle

Edits by Joe Teanby

NOTES
Panel 1 features Headstrong and Brawl, plus two security bots sporting Protectobot-styled colors.
Panel 2 features Misfire, Blitzwing, Divebomb.
The final "diseased tissue" line is a tribute to page 10 of
G1 Marvel US #70 ("The Price of Life!")

I know its only a minor, but shouldn't Headstrong and Divebomb be supporting WW style designs?
Reply

That is a major issue indeed, but for some reasons now forgotten we decided to go with the beast modes of the Liberation Epoch.
But there is also an Onslaught/Razorclaw script which actually chronicles how the Predacons change their alt-modes right before the events of WW vol. 1.
Reply