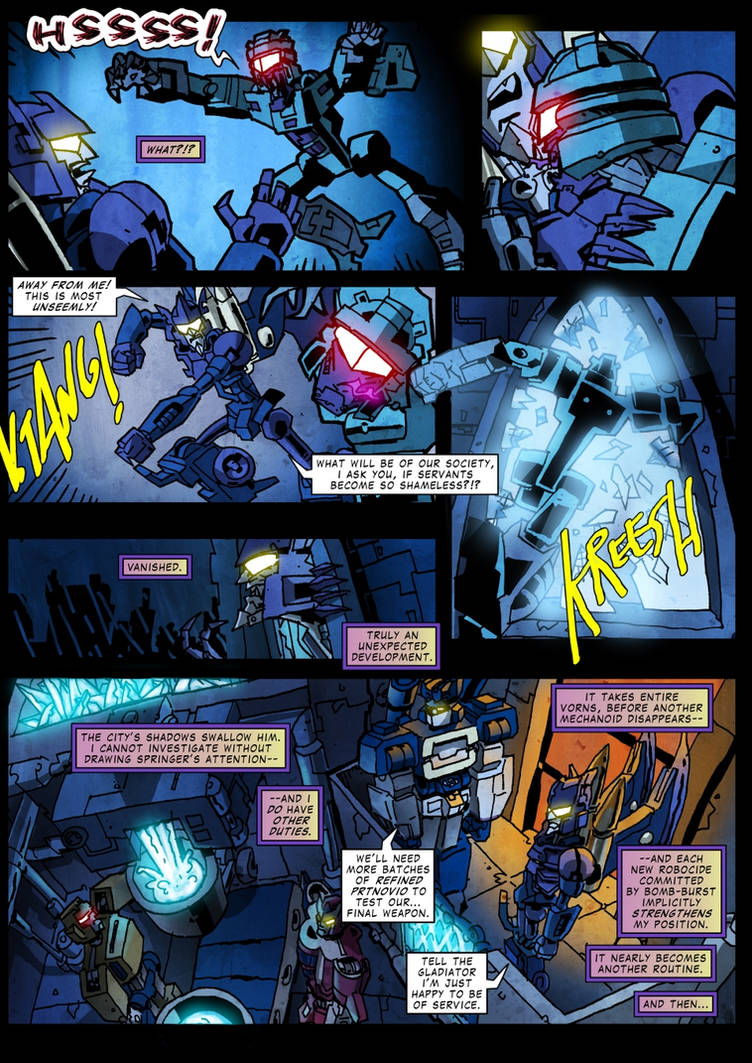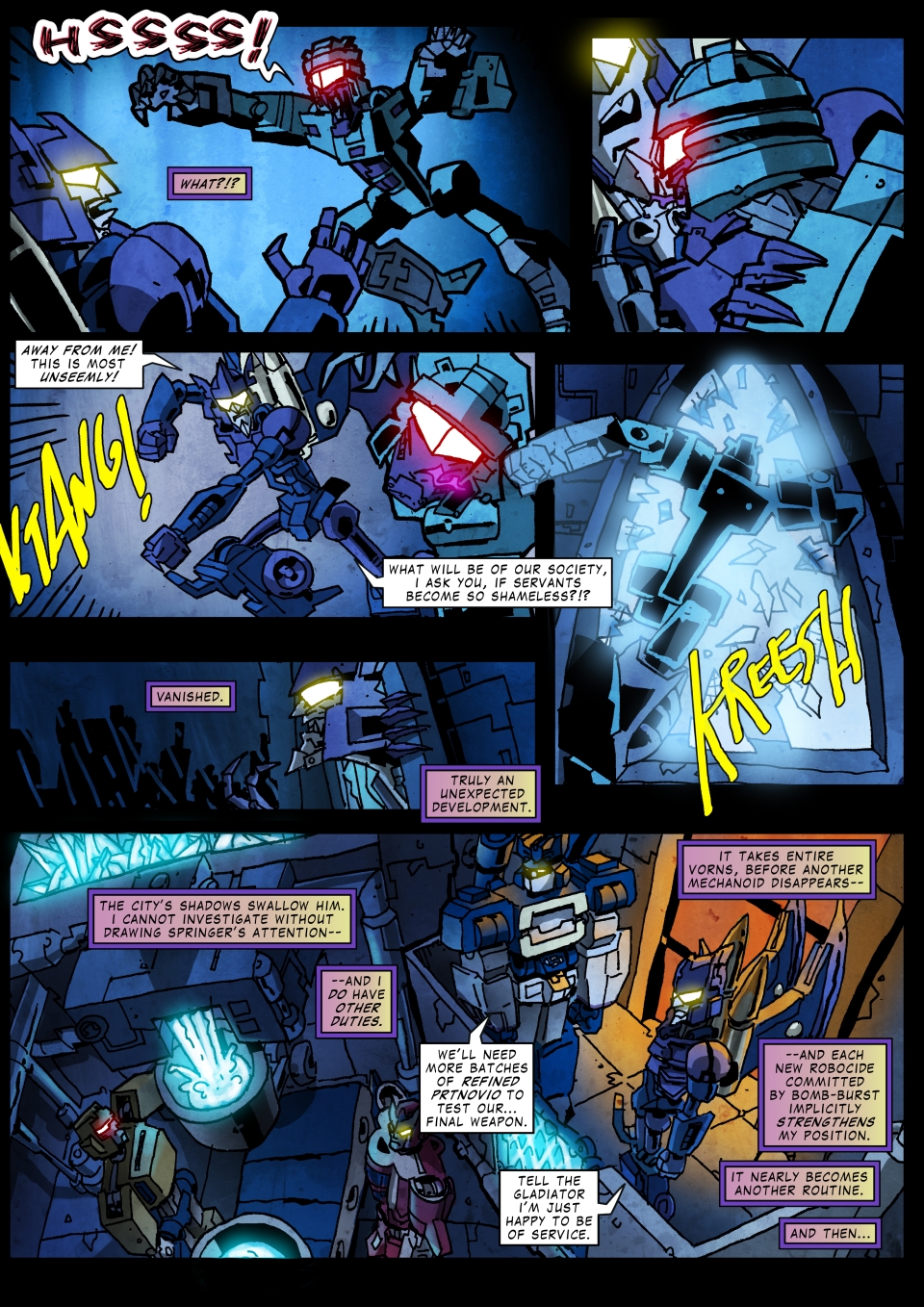 Watch
SEEDS OF DECEPTION: RATBATACT 2: NEW ALLIES, OLD ENEMIES
Page 15 (of 22)
PREV PAGE <<
Main Folder
>> NEXT PAGE
Lineart and storytelling by Ibai Canales

Colors by James Lafferty

Story and lettering by Franco Villa

Story and project by Peter Istyle

Edits by Zac DeBoard

NOTES
After the "spaghetti western", another movie themed sequence: this time, it was a "vampire horror movie" one.
Soundwave and the Prtnovio Crystals mean more crossovers, this time with
SoD: Shockwave/Soundwave
and
SoD: Trannis
(but
Magnus
and
Jetfire/Grimlock
are included as well).
The 'bots featured in the last panel are generic mechs.