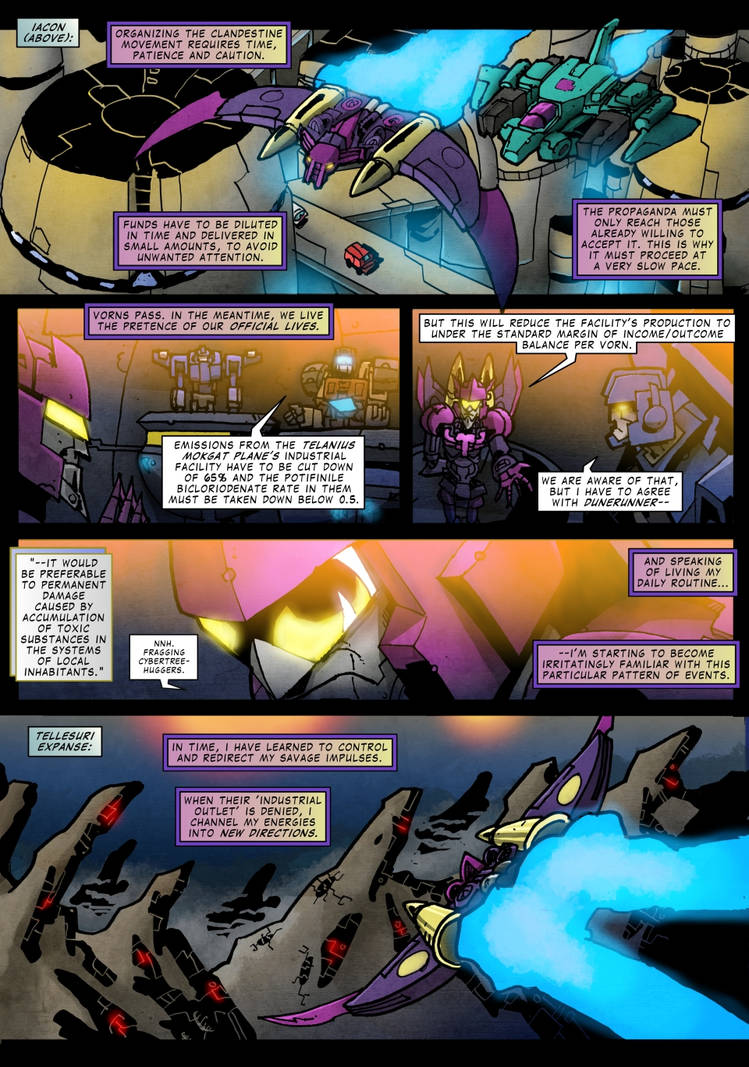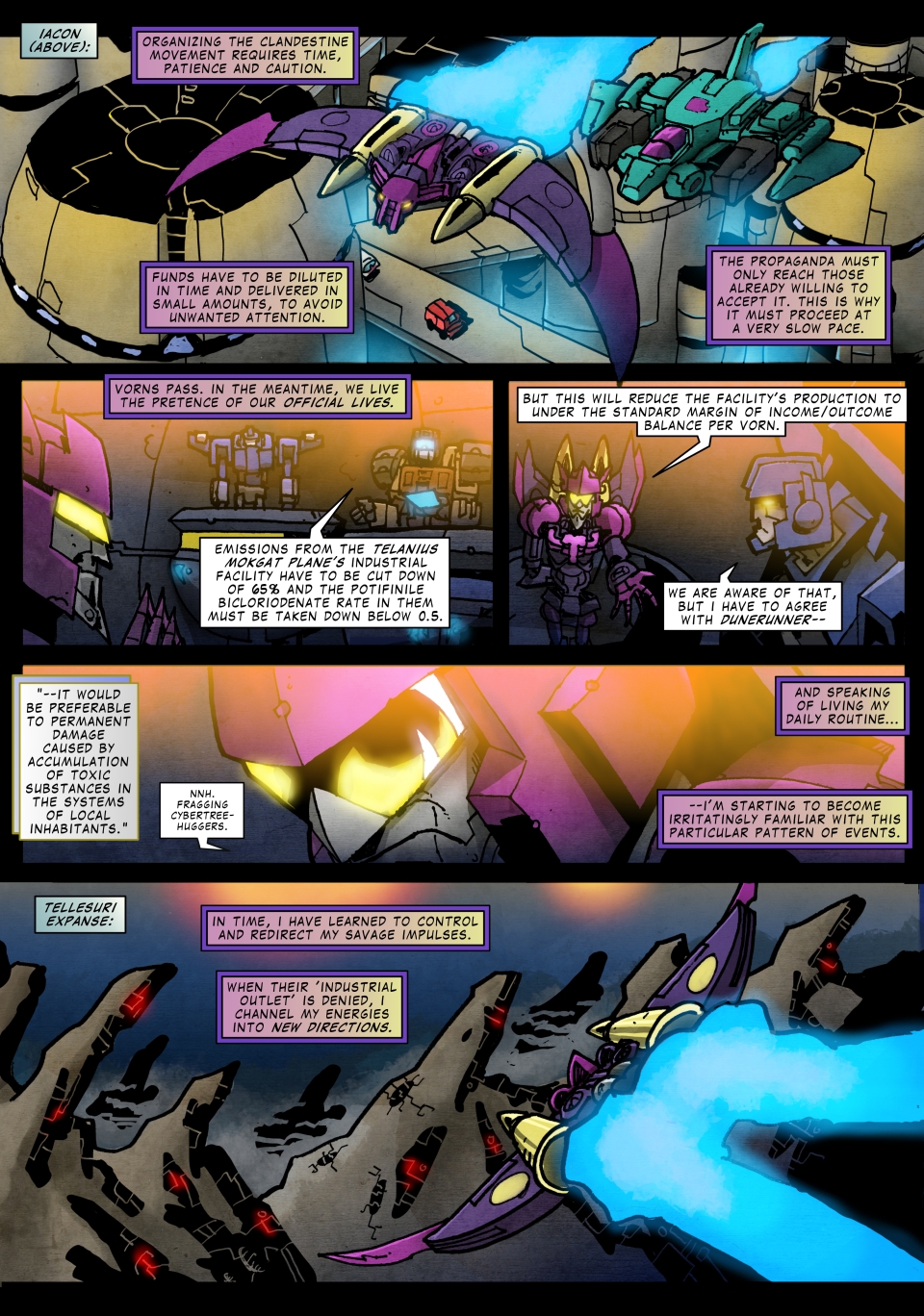 Watch
SEEDS OF DECEPTION: RATBATACT 2: NEW ALLIES, OLD ENEMIES
Page 11 (of 22)
PREV PAGE <<
Main Folder
>> NEXT PAGE
Lineart and storytelling by Ibai Canales

Colors by James Lafferty

Story and lettering by Franco Villa

Story and project by Peter Istyle

Edits by Zac DeBoard

NOTES
Skids is the mech doing the talk in panel 3, while Dunerunner is the one talking in panel 2.
Dunerunner's name comes from
Armada
.
A greedy, insensitive and selfish mech like Ratbat could only call "cybertree-hugger" anyone who shows unselfish concern towards the health of a population.
But, when did we ever see a cybertree?