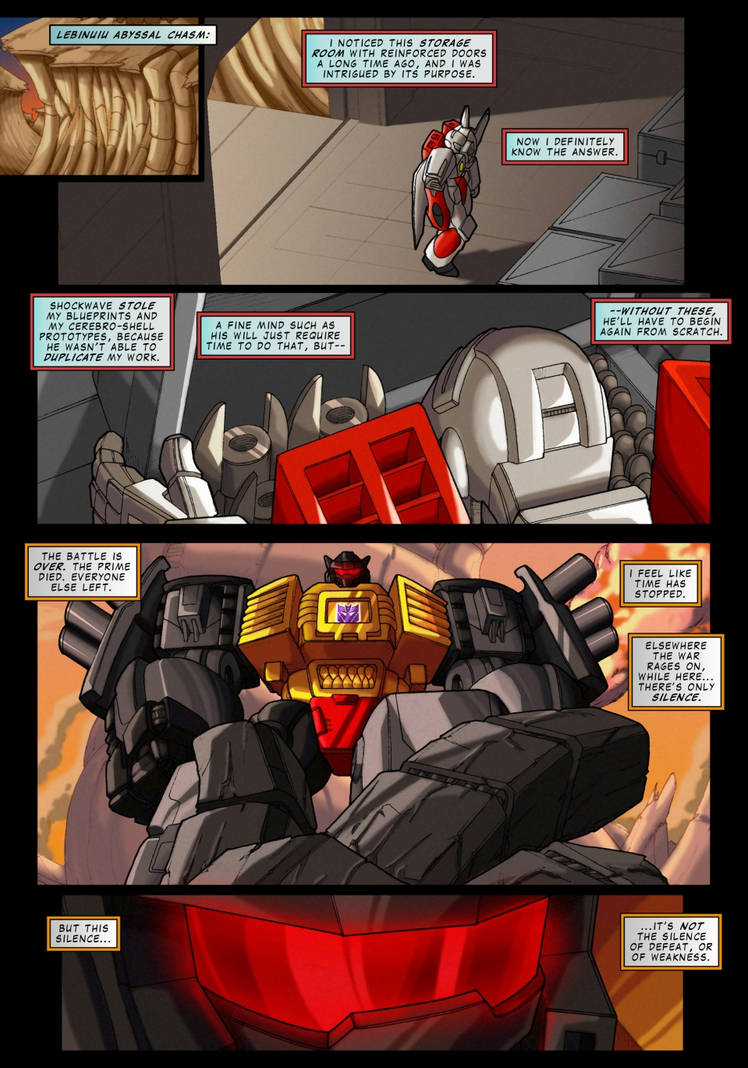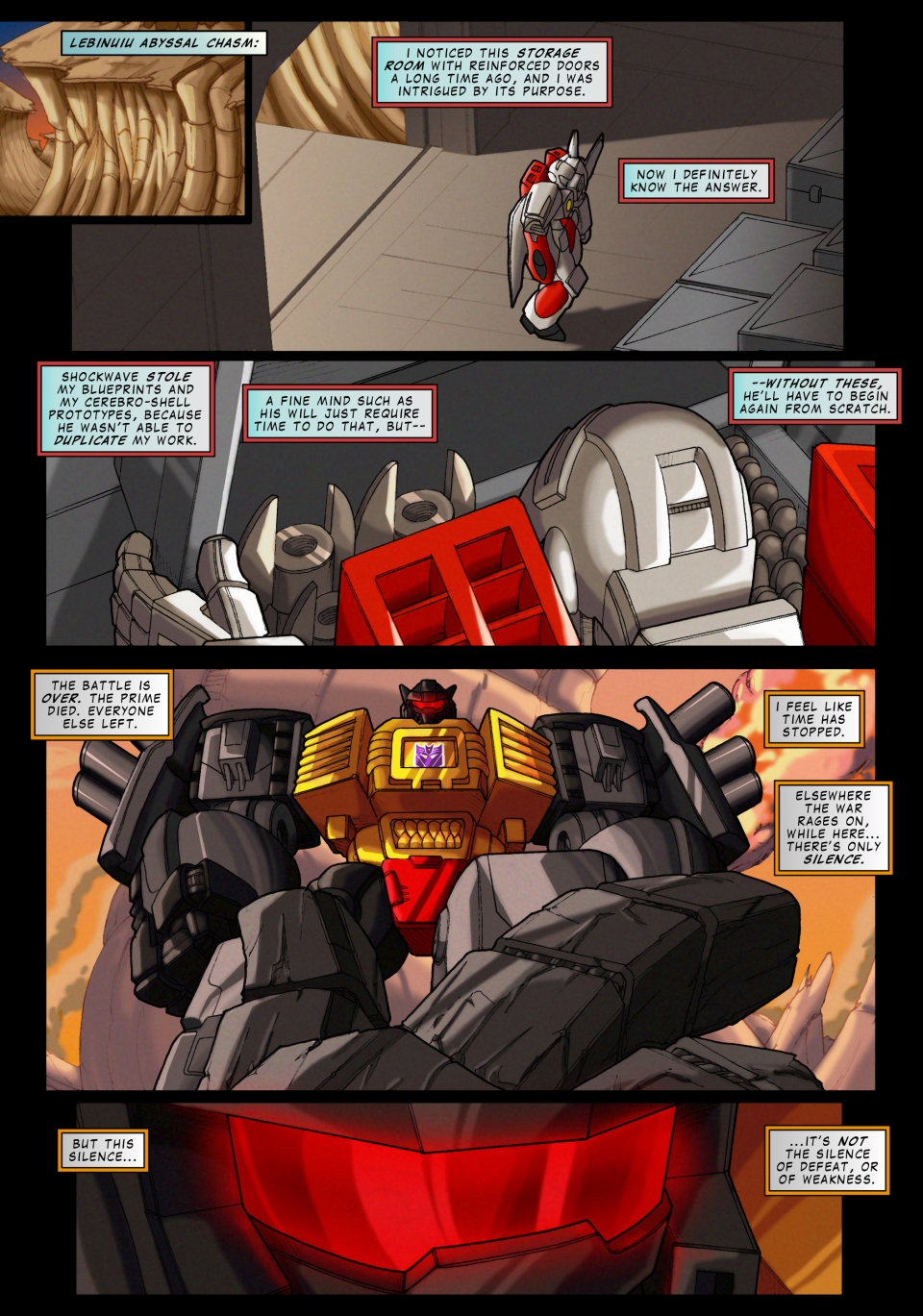 THE TRANSFORMERS: SEEDS OF DECEPTION

JETFIRE/GRIMLOCK: FINAL ACT
PREV<
Page 18 (of 22)
>NEXT
Art, story and project by Peter Istyle

Color assist by
Kae Diesp

Story and lettering by Franco Villa

Edits by Heather Smith

& Joe Teanby

NOTES
The close-up of Sentinel Prime's hand is based on the opening page of
The War Within (vo.1) #1
, which is the book that sparkled this whole continuity and ignited the Seeds Of Deception fancomic series.

Man, seeing a Decepticon symbol on Grimlock's chest just feels so wrong...

Of course, even Grimlock comes to that conclusion soon enough, in a way.
Reply

Yes, he does. I guess Furman came up with because someone else at Dreamwave had the idea of making Grimlock a Decepticon in the present-time storyline.
Reply

Are they more of these coming?
Reply