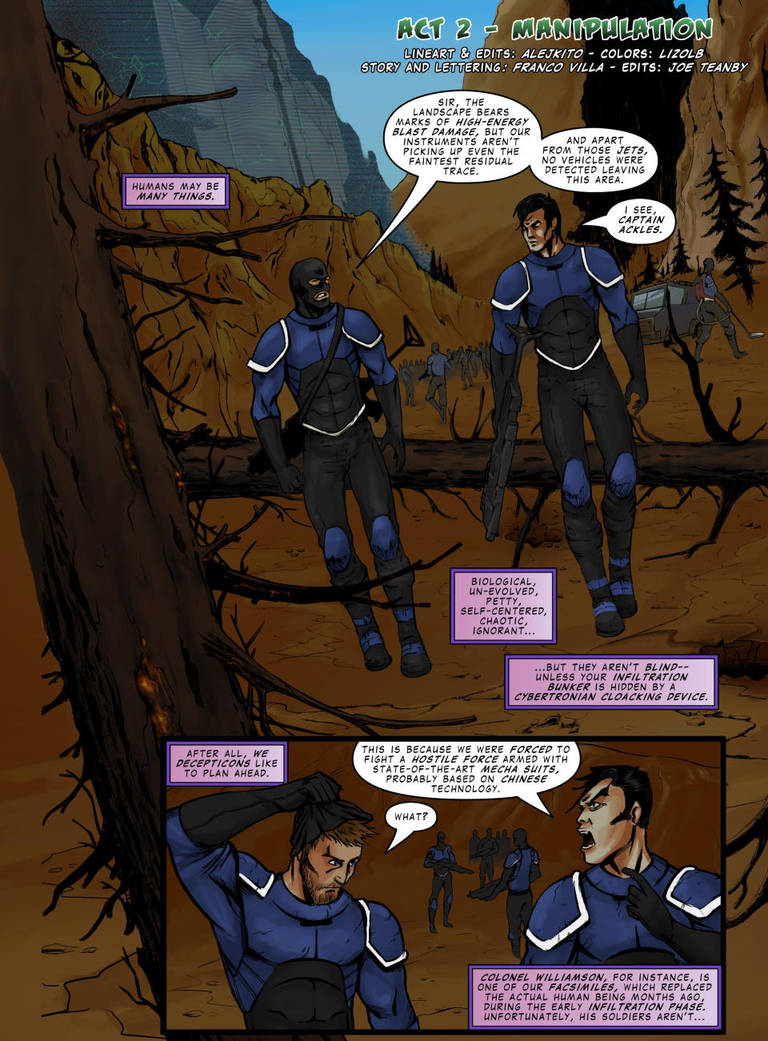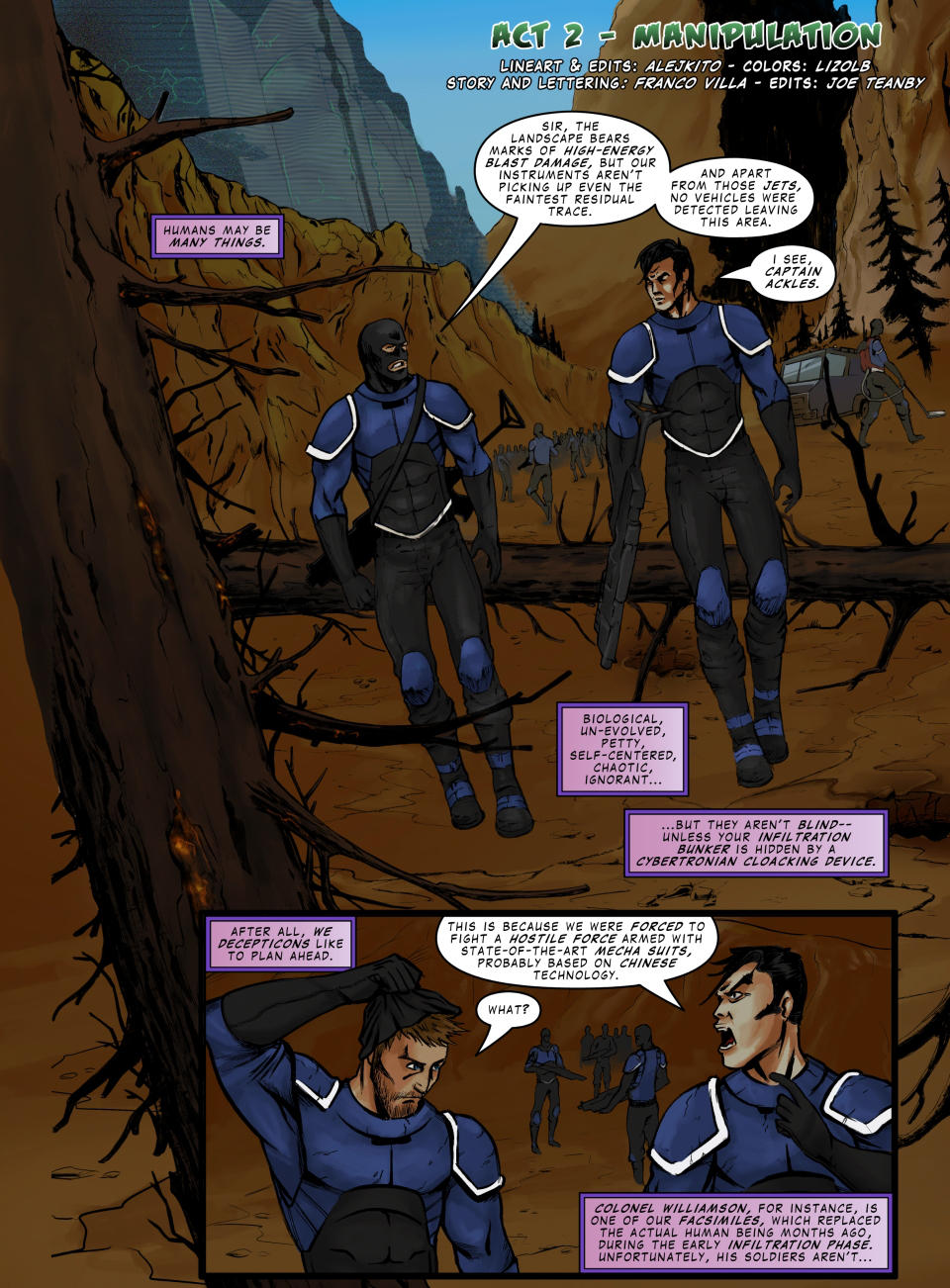 THE TRANSFORMERS: SEEDS OF DECEPTION
DIFFERENTIATION

ACT 2: MANIPULATION
PREV<
PAGE 4 OF 24
>NEXT
Lineart by Alejkito

Colors by Lizolb

Story, lettering & project by Franco Villa

Edits by Joe Teanby

Project by Ibai Canales

and Peter Istyle

The story so far:
the Decepticon Infiltration Bunker was the stage of a fierce battle between Megatron's forces and the alien Reapers.
The Decepticons were victorious, but Megatron fell into a stasis-coma, caused by Micro-Reapers invading his cyber-systems.
At the same time, a human special forces unit reached the battleground, to investigate the events.
Clueless about how to face the double crisis, "pro tempore" unit leader Astrotrain stroke a deal with a devil he knows...Ratbat!
NOTES
Keep an eye on
Captain Ackles
, as you haven't seen the last of him.
The cloaked Decepticon Bunker can be seen in the background of panel 1.
The Decepticon Facsimile technology was first featured in
Infiltration
, by Simon Furman and E.J. Su.
The Decepticons kidnapped, cloned and terminated a large amount of human beings who sat in places of powers all around the planet, replacing them with "facsimiles": perfect replica to the last cell, but programmed to do the Decepticons' will at any cost.
Cold and emotionless, Facsimiles are unable to rebel or think by themselves, but they are mercilessly effective at simulating the behavior of their human counterparts and executing orders. In a matter of seconds, they can self-destruct at need.
Study for the Colonel Williamson Facsimile
.

Reply

Hi, and yes of course I remember you

Your colouring work is great!
I really didn't do much here. I just checked over the pages but they were pretty much perfect to start with.
Yeah, this story is very cool. Bring on the next pages!

Reply

Well you are still an part of it. it looks like I will start to color your line art here soon.
it will be awesome to do this, to think of that I really likes your line art in the first sight!

I'll see you around then.

Reply