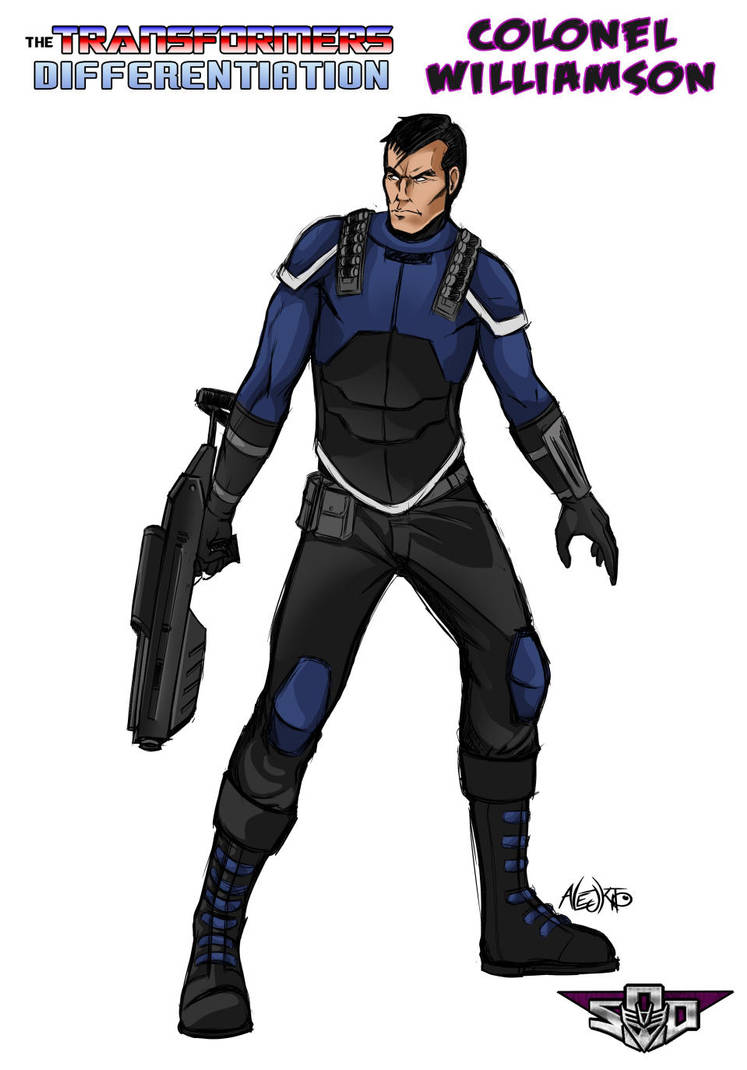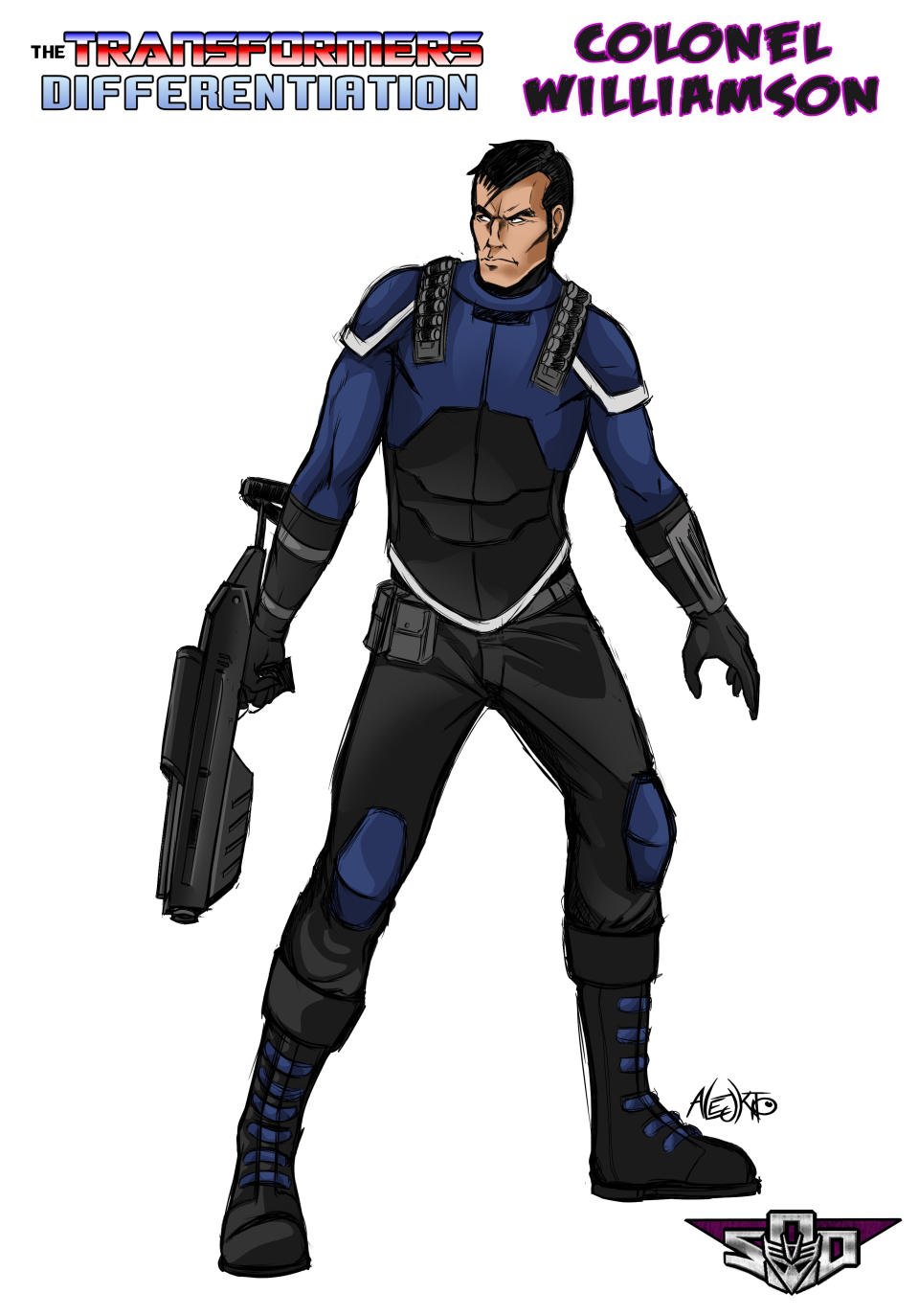 TRANSFORMERS: THE FUTURE IS -ATION

A "SEEDS OF DECEPTION" SERIES

STUDIES FOR CHARACTERS

COLONEL WILLIAMSON
Lineart by Alejkito

Colors by Lizolb

Concepts and coordination by Franco Villa

NOTES
A Facsimile created by the Decepticons to replace the real Colonel Williamson, he is a biological machine that will stay true to its programming to the very end.
Unfeeling, inhuman, clever and very skilled at pretending to be an actual human being who experiences emotions and empathy, this Facsimile is one of Ratbat's main pawns in his plan to re-establishing the Infiltration plans and hiding the Decepticon presence on Earth.
Colonel Williamson is one of the commanders of a special forces unit tasked to deal with technological threats.
His subordinate,
Captain Ackles
, is the only one who could have guessed something about the Facsimile's true nature.
Their story is chronicled in
Differentiation
.
See more model sheets in the
The Future Is -Ation
gallery.

by the way, did you still need that back design of this character?
Reply

Having that one would be great!
Reply

This looks badass! I saw previews of the comic on FB the other day. I'll read it when I get some free time, looks really promising.
Reply

Hopefully you'll enjoy Ratbat's sarcasm (it's a three-pager, all about his sharp commentary).
Reply

In the preview pic I read "Colonel Watermelon"

Reply

Reply