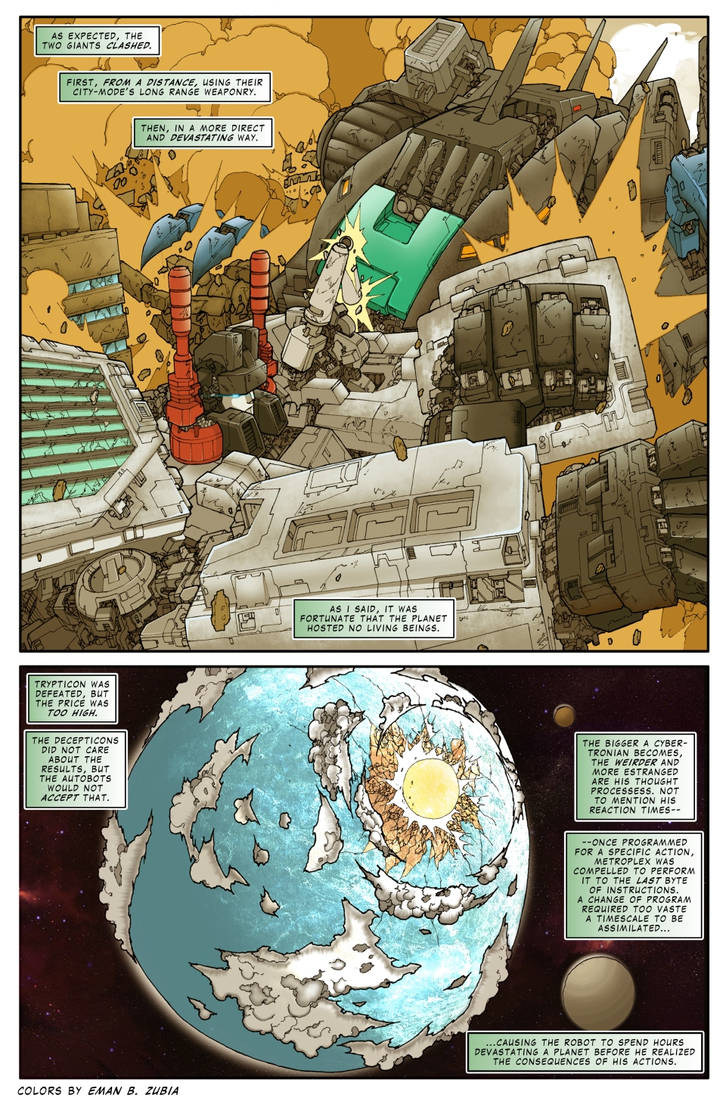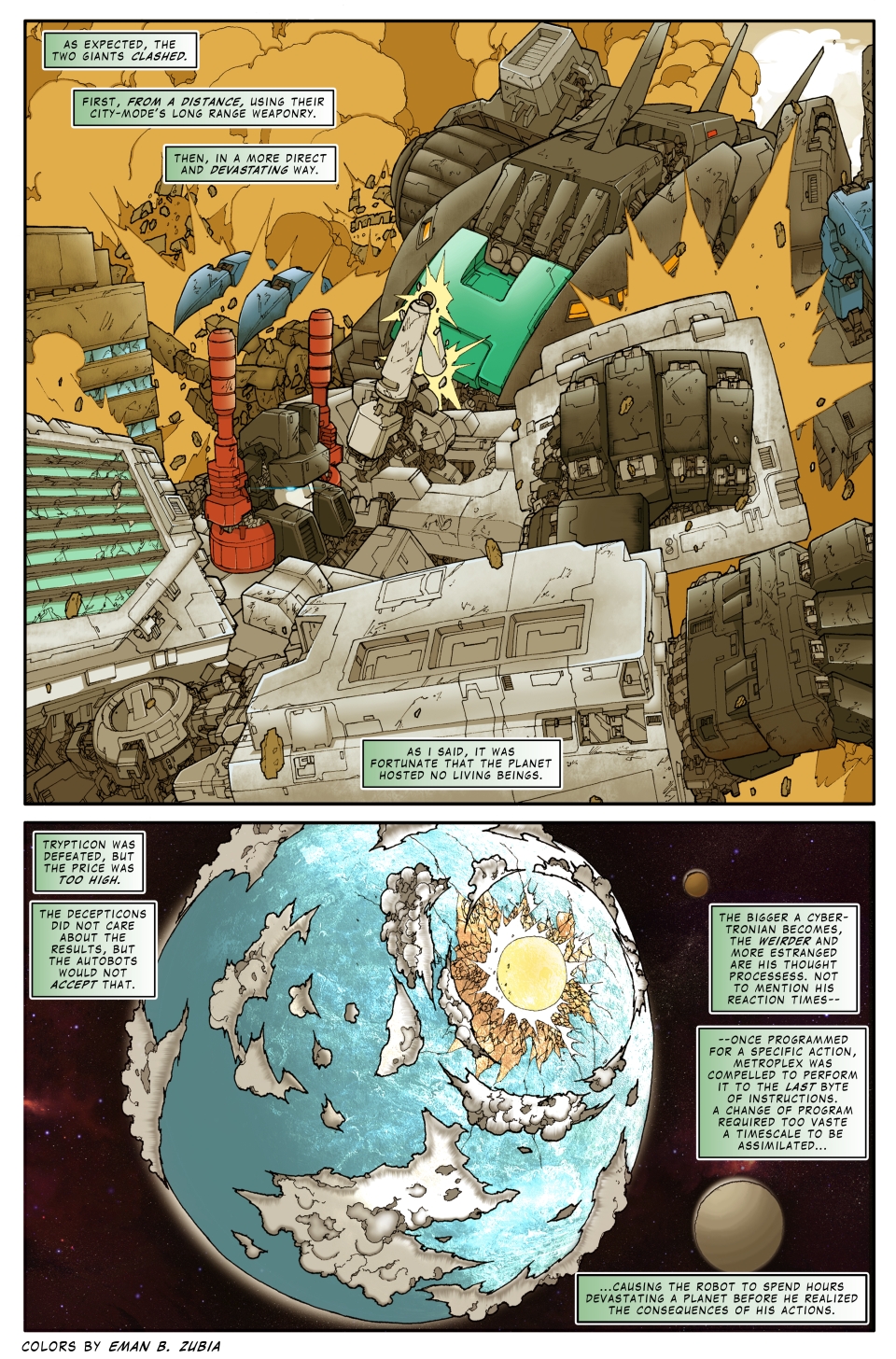 SEEDS OF DECEPTION: METROPLEX
"THERE WERE GIANTS" SAGA
A TALE OF TWO CITY-BOTS
Page 5 (of 6)
PREV PAGE <<
Story folder
>> NEXT PAGE
Lineart by Jeremy Tiongson

Colors by Eman B. Zubia

Story and lettering by Franco Villa

Edits by Simon Reeves

Project by Peter Istyle

Ideas by Ibai Canales

Ideas by Juan Pablo Osorio

Ideas by Gianluca Gamba

NOTES
Did you catch all the references we poured into this comic, even those that are not listed in the notes?
Let us know!
ANNOUNCEMENTS
Are you an artist? Do you want to join the SoD project?
We're always looking for new talents: if you want to know more about how to contribute, please contact us.
Seeds Of Deception is on Facebook
.

This is great can't wait to see the next installment!
Reply
Hmm... maybe this is just me but, the designs are so overcomplex and the lines so cluttered... I'm honestly not quite sure what's happening. I can tell Metroplex is there and damage happened... is that large grey clump of techno-stuff Trypticon somehow attacking Metroplex? I can't tell how.
Reply

Metroplex just delivered a punch, and yes, that's the head of Trypticon (War Within version), whose claws can be seen as well. Buildings are being shattered by the sheer force of the impact.
Reply

Loving the insight into city bots.
The artwork is phenomenal too!
Reply