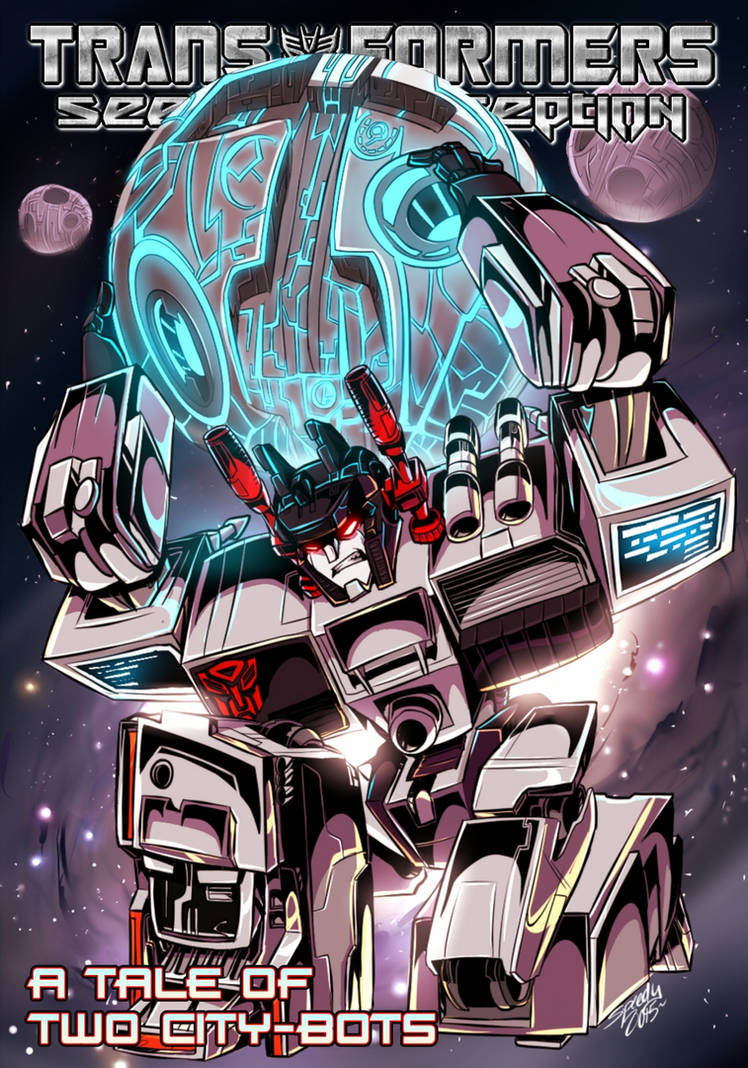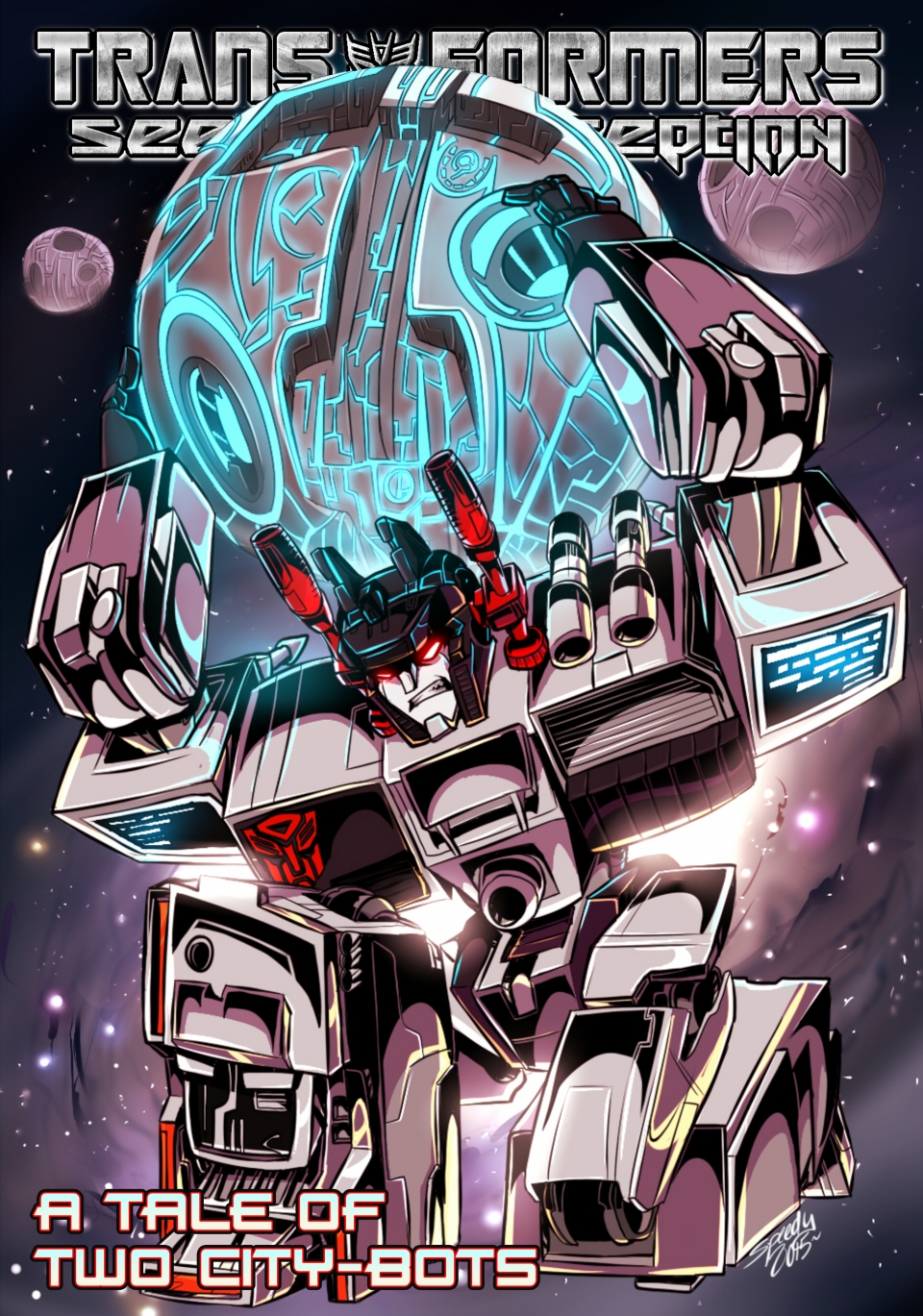 SEEDS OF DECEPTION: METROPLEX
"THERE WERE GIANTS" SAGA
A TALE OF TWO CITY-BOTS
COVER
Story folder
>> NEXT PAGE
Art by Speedy

Idea & coordination by Franco Villa

Project by Peter Istyle

NOTES
Original art
.
A nod to Guido Guidi's original artwork for
Armada#8
, this is Metroplex making his own impression of Ancient Greece's Atlas, the Titan who carried the weight of the world (sky?) on his shoulders.
Check out the rest of the comic to learn about Metroplex's secret history: from his origin in the distant past of the Lawless Times, to his evolution during the Interplanetary Cold War, his first planet-shattering battle against Trypticon and more!
Featuring: Scamper, Slammer, Six-Gun and Trypticon's evolution from battle station to space station.

Truly honored and humbled to have been able to work on this cover Franco, thank you so much, I'm so relieved it's being received well!

I hope to do more in the future!
Reply

always thought of Atlas when it came to Meroplex
Reply

That's probably why everyone, from Lost Seasons to IDW, including the Japanese G1 repaints, se the word "Titan" referring to him.
Reply

Awesome cover. I love it! That's a great style.
Reply

Thanks!
Maybe Speedy will join us for the cover art of the other Metroplex story

Reply

Reply

Reply