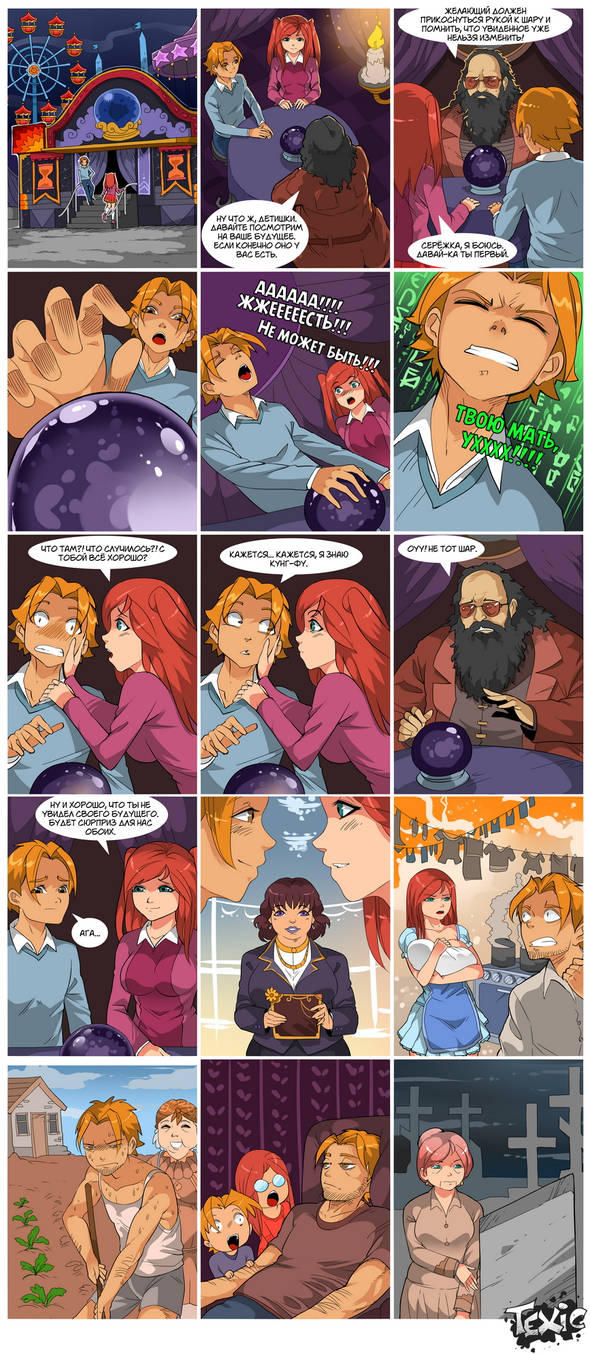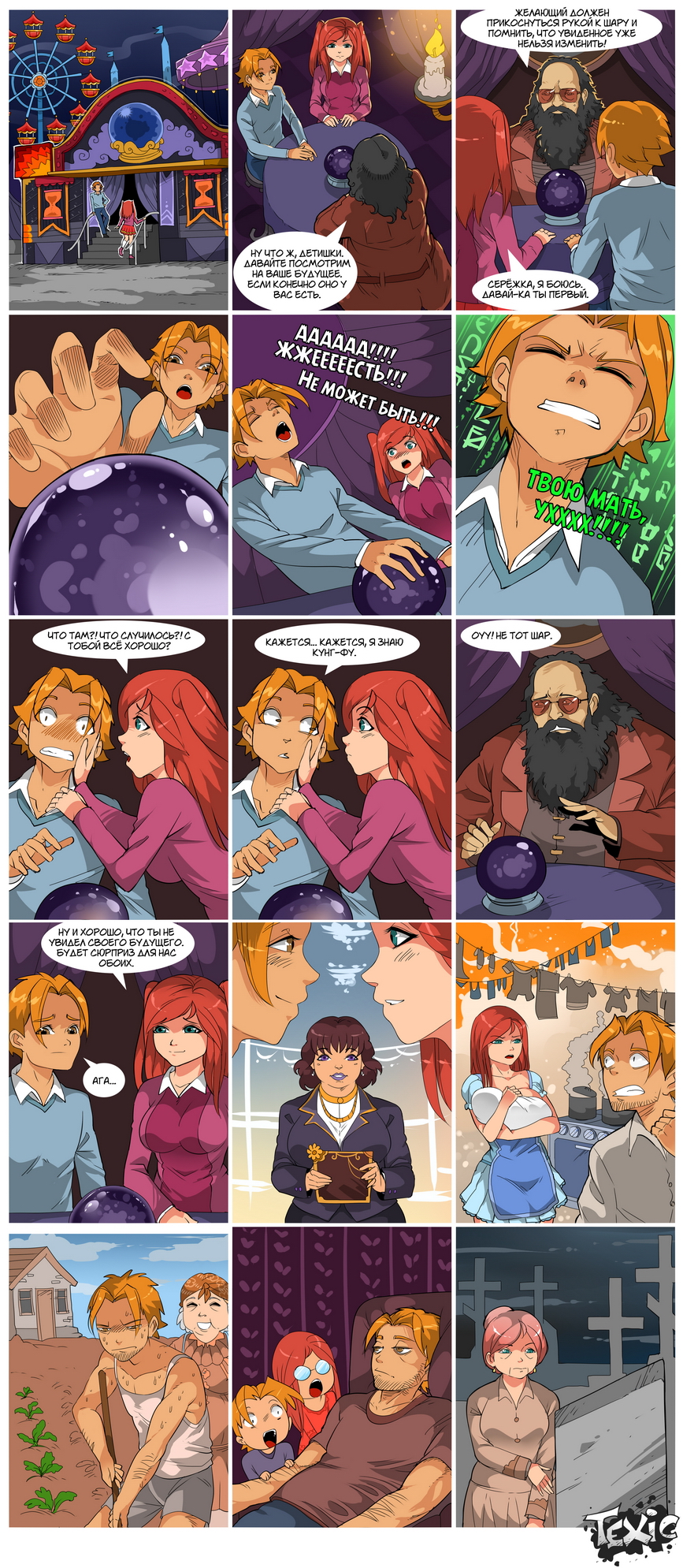 Watch

Reply

Worst future ever

Reply

- Well, well, well, kids. Let's take a look at your future - assuming you have one.

Just touch the magic ball. And remember - what's seen once cannot be changed!
- It's so scary, Serzh. Go first.

[Aaaaargh!!]
[Raaaaaaaaad!!]
[It cannot be!!]

[Holy shit, waaaaaaa!!]

- Hey?! Are you all right?! What did you see there?

- It looks... It looks like I know kung fu.

- Whoops, wrong ball.

- Maybe it's a good thing that you didn't see your future. Let it be a surprise for us both.
- Mmhm...
Reply