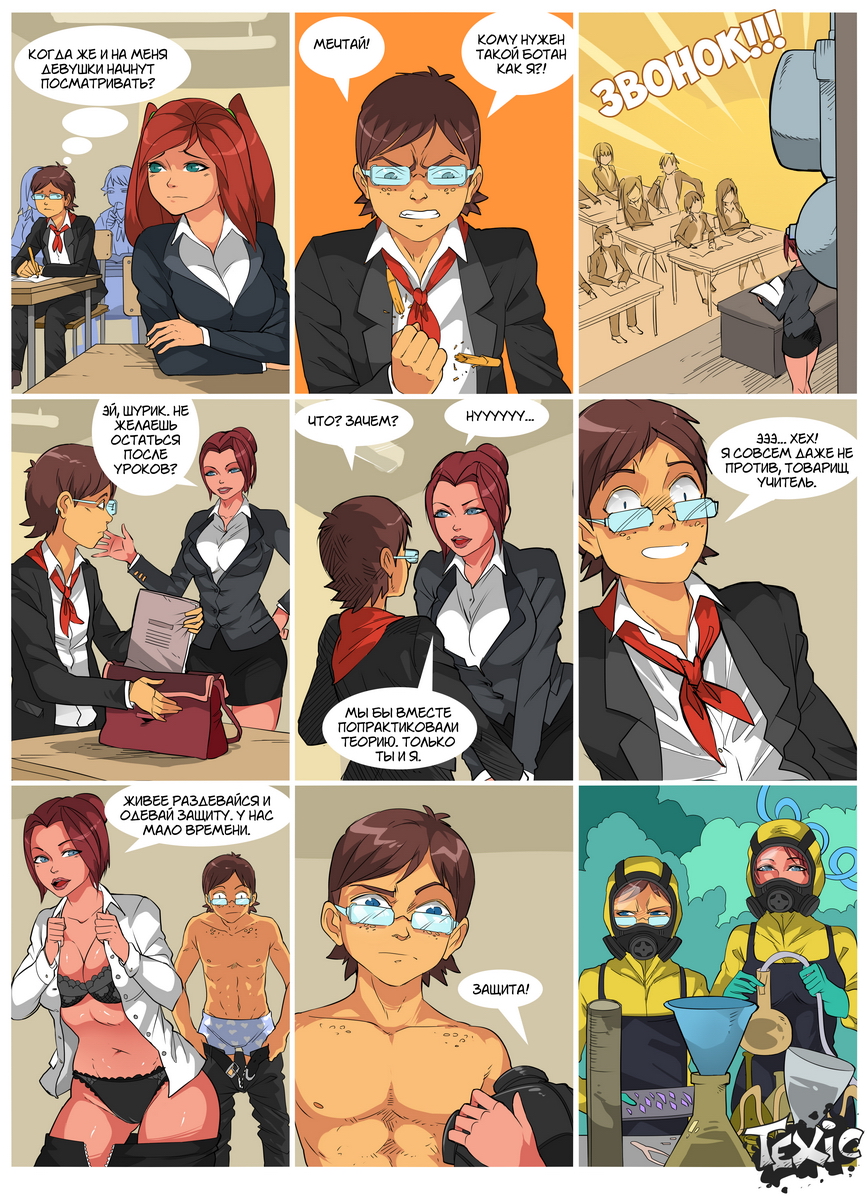 - I wonder when girls will start laying eyes on me.

Sure, dream on.
Who needs a nerd like me?!

[Rrrrrrrrrring!!]

- Hey, Shura, wanna stay after school?

- Whaaat? Why?
- We-e-e-e-e-ell...
We could pratice theory. Just you and me.

- Errrrrm... Ha-a! No objections, comrade teacher.

- Undress and put the protection on. We don't have much time!

- The protection!
Reply

Reply
Reply