17 Favourites
134 Comments
584 Views
48 HOUR MYO EVENTMother's Day Weekend!May 11th - 12th 2019


Because I'm going to bed a little earlier than planned, I'm opening the free MYO claims 2 hours early!
Everyone may claim one (1) free Common MYO Slot!
You have until
May 31st 11:59 PM PST
to turn in your free MYO for
approval
.
Starting June 1st, free slots will be voided!
The MYO Shop will also open May 11th!
Purchased slots have no expiration date.
They can be purchased with USD, Points, or Bloom!
Availability is limited! Slots are sold as FCFS.
The Mod Shop will also open May 11th!
Mod shop sells trait upgrades!
Mod shop
ONLY
takes Bloom.
Availability is limited! Upgrades are sold as FCFS.
Learn more about the Bank of Roseil on the website!

www.roseilorns.com/bank
---
| FREE MYO RULES |
You
must
be a member of the
roseilorns
group to claim!
Watching does not count
Advertise
the event via journal, Poll, or Status
One free MYO per user

Free MYO Slots are Common Traits Only
Free MYO slots must be turned in for
approval
by
May 31st
Reply to the designated comment below to claim your free slot.
There is a MYO base you can use if you want!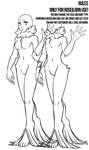 ---
There is also an ongoing DTA/WTA design going on this month!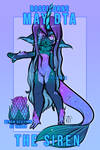 | ROSEILORNS |
Magical creatures, they are in tune with nature, and have an affinity for controlling plant life by making things grow.

Roseilorns are a CS by
Tetsumiro
and you may not make your own without permission.
Promo art by
JunnieBEANS
List of free Common MYO claims here


Free Common MYO Slot HoldersList of confirmed MYO Slot holders from the Mother's Day weekend event
Undesigned slots are void starting June 1st 2019
BOLD Names = MYO Design has been approved

Dragarbage
NeoNee-Arts
Hoshiberry
Thanatonaucy
SavorAvery
SoraFirenze
Yoru-Maru
Eulerian-Circus
Marshalbaku
Yo-Snap
LadyEmeraldAFalcon
Phoeshock
TaxableIncomeDesigns
SlinkMink
Afireinsyde
Peachtheplum
Faethless
LiterateRooster
Bouswa
Portal-Oddities
Ultra-Ghoul
Sammaco
ShadowedMind
K-A-Karma
PixieKnight-Art
Hamsolini
Neverm0ar
Gemcrux
alchemy2day
AxolotDropbearAdopts
Suchtrashley
Dtalvi
Haunter-kid
Breedrill
Laneypumpkins
Lily-the-cat11
YTNeroK
BrittyKitten
Agent-Cheshire
Otarukun
IMAGE DETAILS
Image size
740x640px 388.35 KB