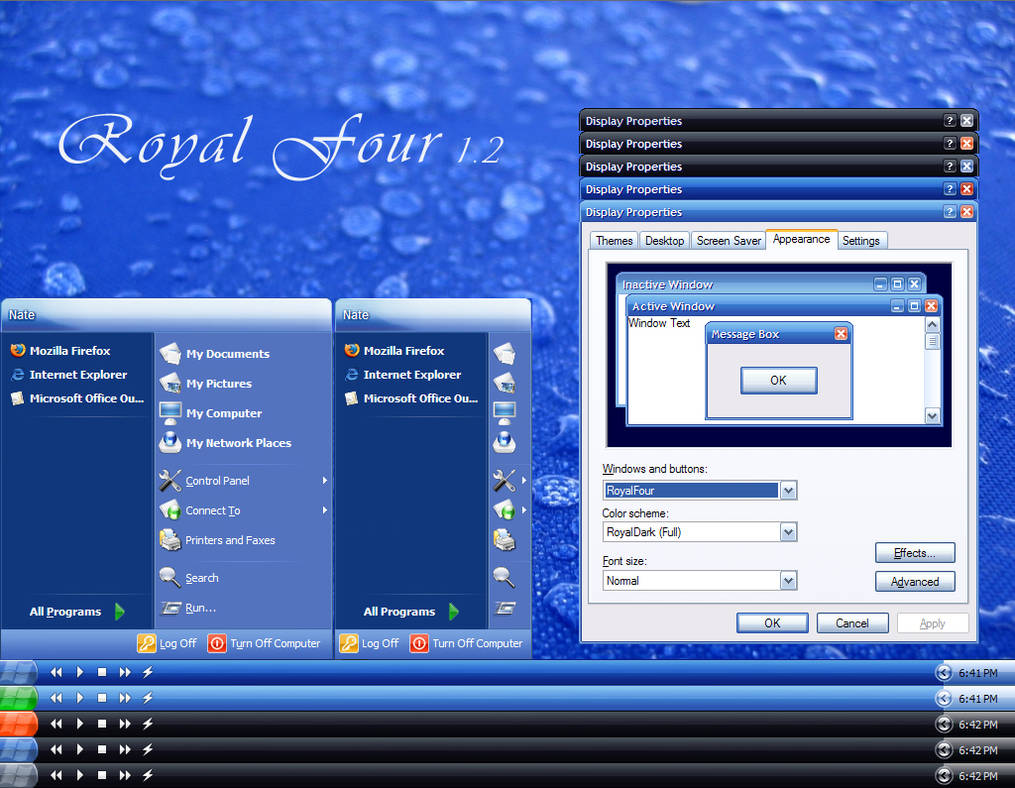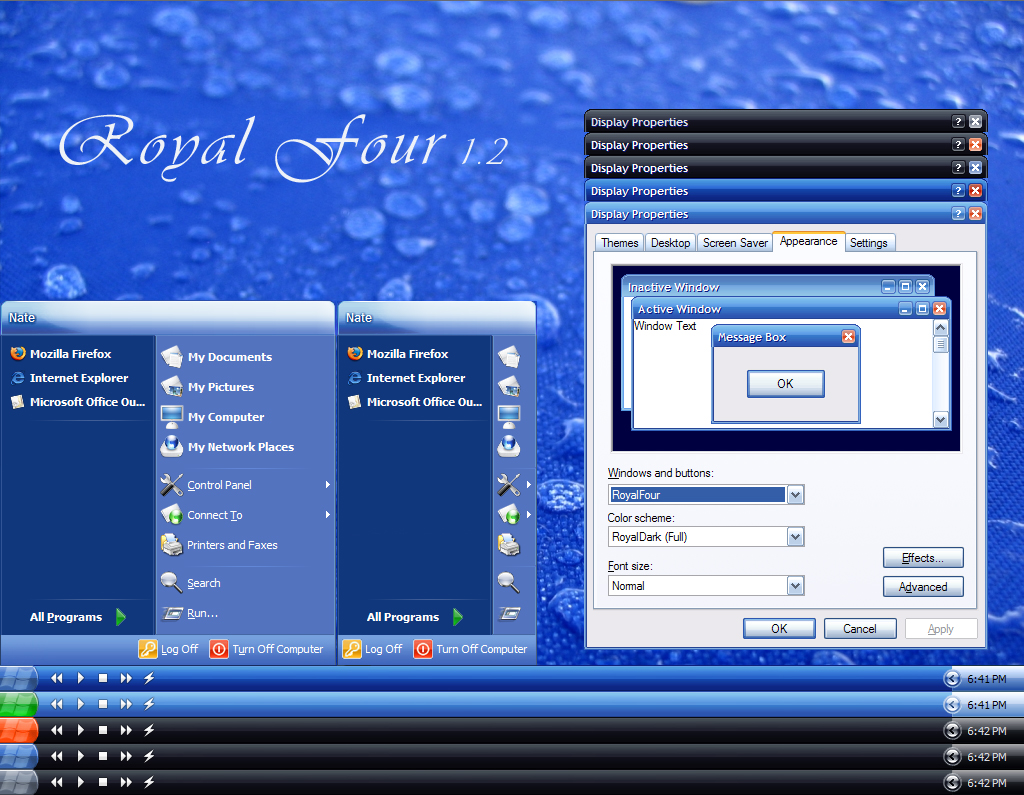 Watch
This is my version/mod of the Royale theme from MS. There will be a fiew tweaks coming up, but for the most part, I find it to be complete.

Update: New black color theme added, Black Graphite. Full and Compact start menu's included.
Update 2: Fixed some minor bugs, the shine on the task bar is now level with the start button.
Update: ShellStyle has been fixed for the black substyles.