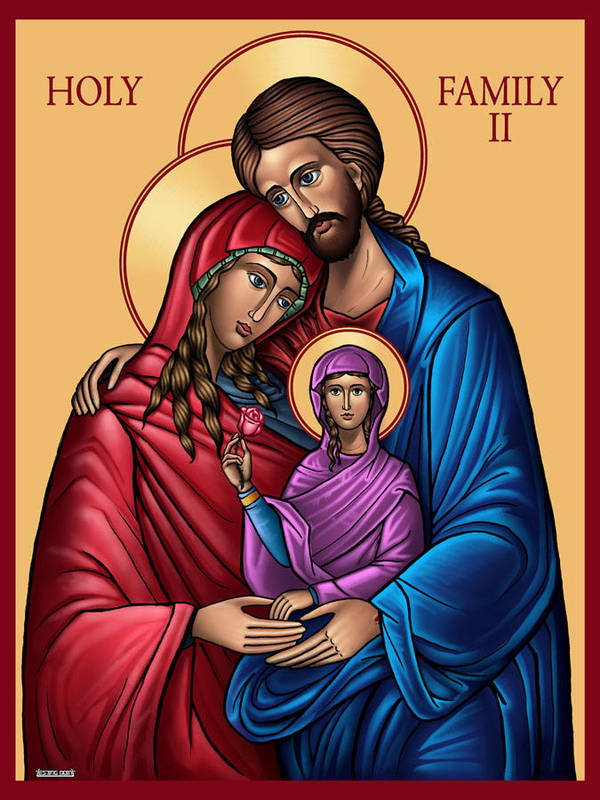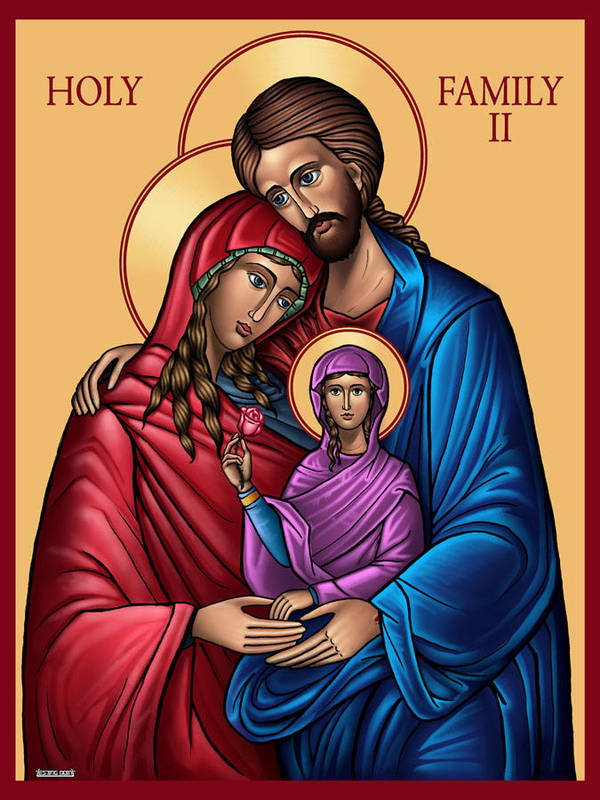 Watch
-Secrets of the Holy Grail according to
The Da Vinci Code
-
"Mary Magdalene was of royal descent (through the Jewish House of Benjamin) and was the wife of Jesus, of the House of David. That she was a prostitute was slander invented by the Church to obscure their true relationship. At the time of the Crucifixion, she was pregnant. After the Crucifixion, she fled to Gaul, where she was sheltered by the Jews of Marseille. She gave birth to a daughter, named Sarah. The bloodline of Jesus and Mary Magdalene became the Merovingian dynasty of France."
What better subject for an addition to my Unlikely Icon series! This is the 3rd Unlikely Icon of the Holy Family II (Jesus, Mary Magdalene, and Sarah). I used various icons of the original Holy Family (Mary, Joseph, and Jesus) as the basis for my icon.
One interesting thing I found in this particular positioning of the Holy Family is that the halos of the adults intersect at each other's center and the mother's halo slightly overlaps the child's halo. The child's dimensions are also exactly half the adults.
I enjoyed working on three people in one icon. The 3/4 view was a bit more tricky but I think it came out well. Comments are welcome!
Check out my other Unlikely Icons here:
Archangel Lucifer
The Gospel of Judas