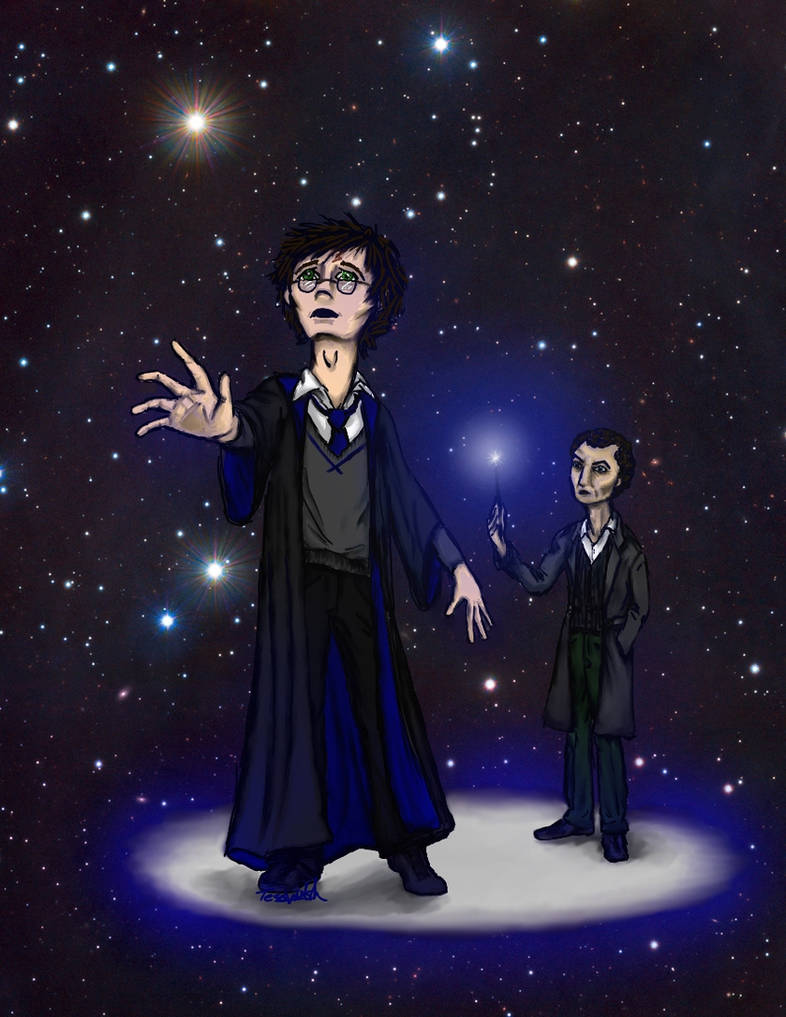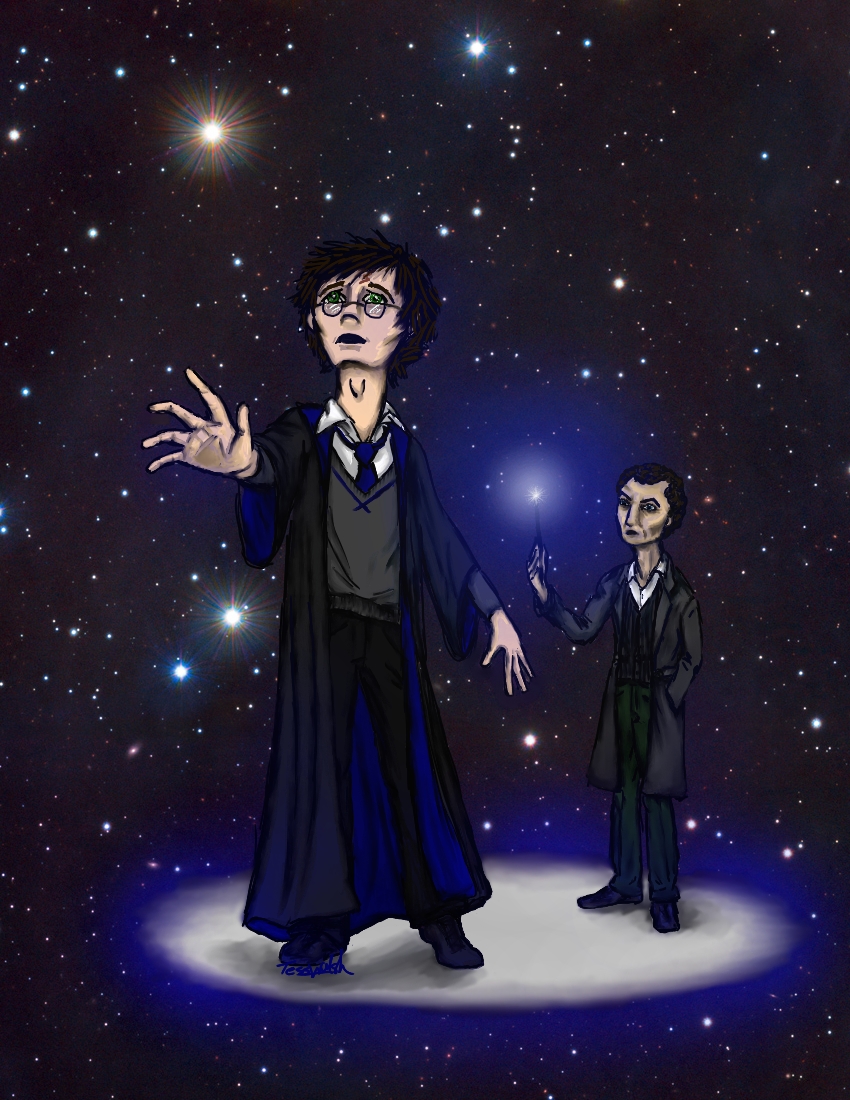 Watch
Fan art for Eliezer Yudkowsky's genius fic Harry Potter and the Methods of Rationality, which may be found here:
[link]

i must point out that in mor prof. Quirrell was said to be standing on nothing.
Reply

I like his look of wonder and outstretched hand.

The facial features and the Adam's apple are too defined for an 11-year-old, but I've noticed that almost all MOR art draws Harry looking too old, probably because he's so advanced mentally.
Reply