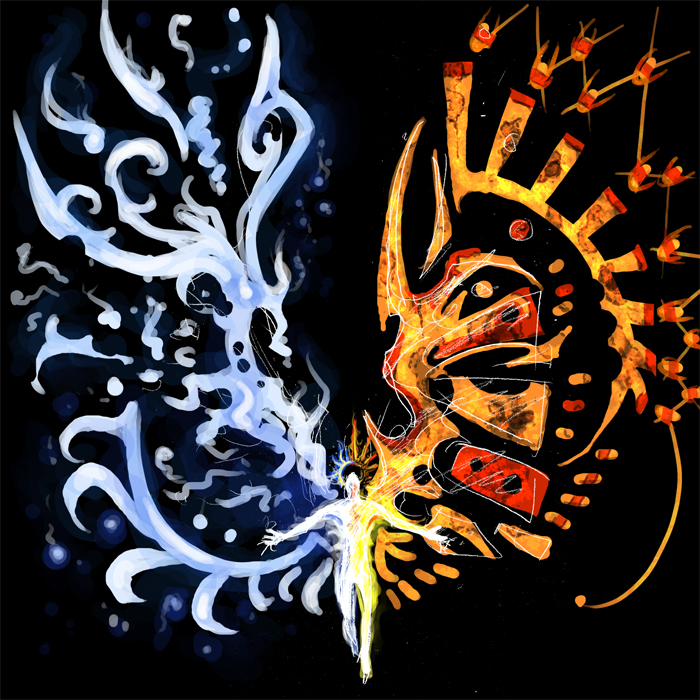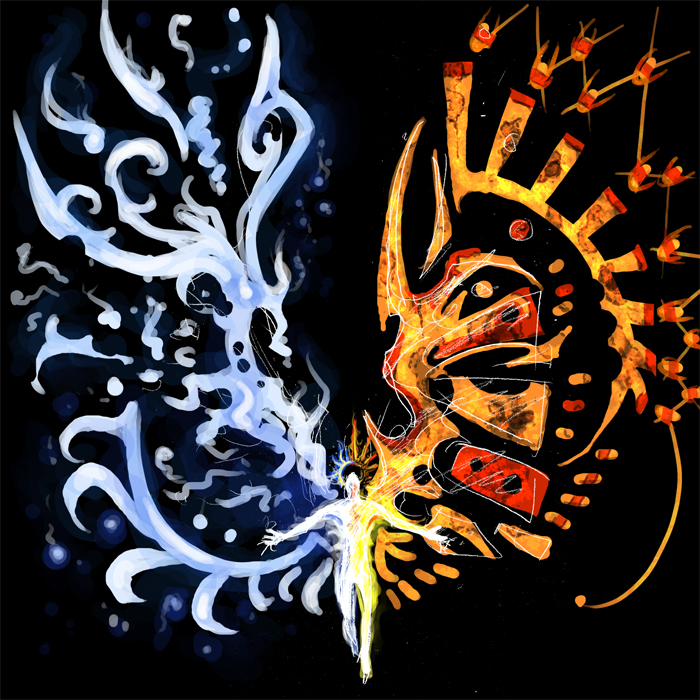 Watch
Title suggested by
, as I had
no bloody clue what to call this.
Another strong title contender was, as proposed by *
manic-pixie
, "I Fart the Elements", but I felt it was perhaps too somber for a picture like this.

So uh. Yeah. Minute for the sketch, about an hour or two for the painting itself. Cool beans. It's all very symbolic, you know! Once I figger it out I'll tell you.
(P.S. So I'm gonna blow your mind here. But for once, I
didn't
smother everything in textures, like I am usually wont to do. 'Tis no more than a sketch and some good old-fashioned brushwork. WHAT'S UUUUP. <3)