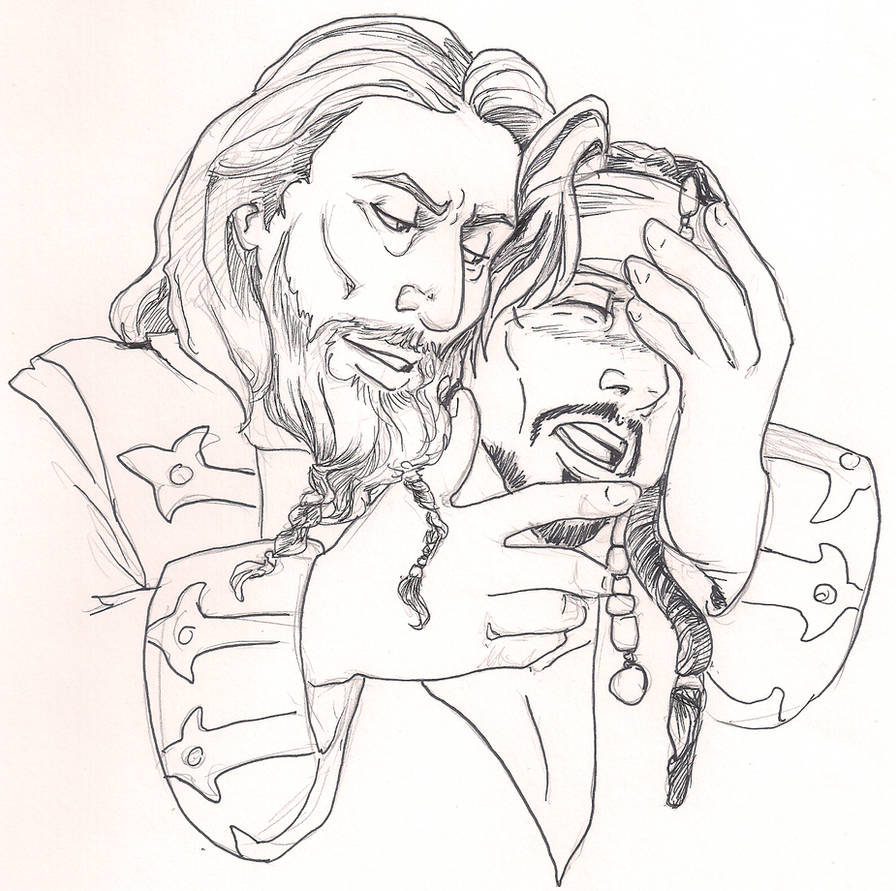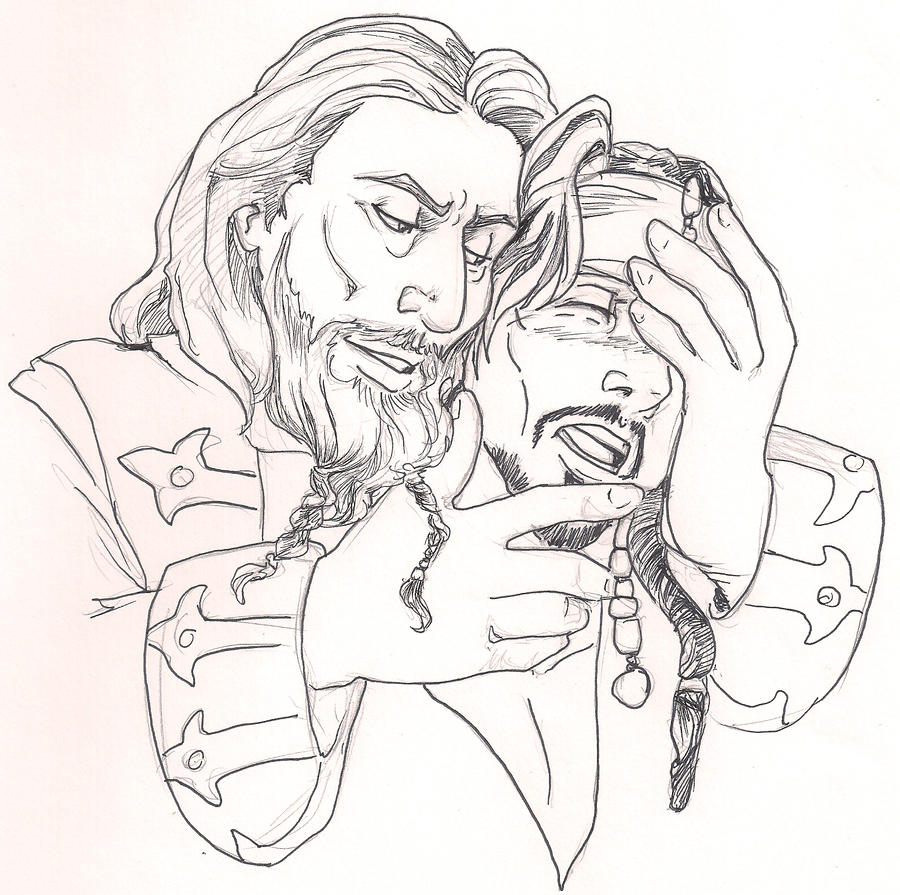 Watch
Blackbeard and Jack from my scary fic "Choices of Men and Gods" in which Blackbeard has way too much fun torturing Captain Sparrow through his black arts.
Another old sketch that I got around to doing some outline work on last night.
I know there's not a lot out there for this pairing, which surprises the crap out of me because it so there in the worst way. Blackbeard is such a creeper, him and his bondage pirate outfit and hemp beard...nothing good came come of that. Just ask Jack.