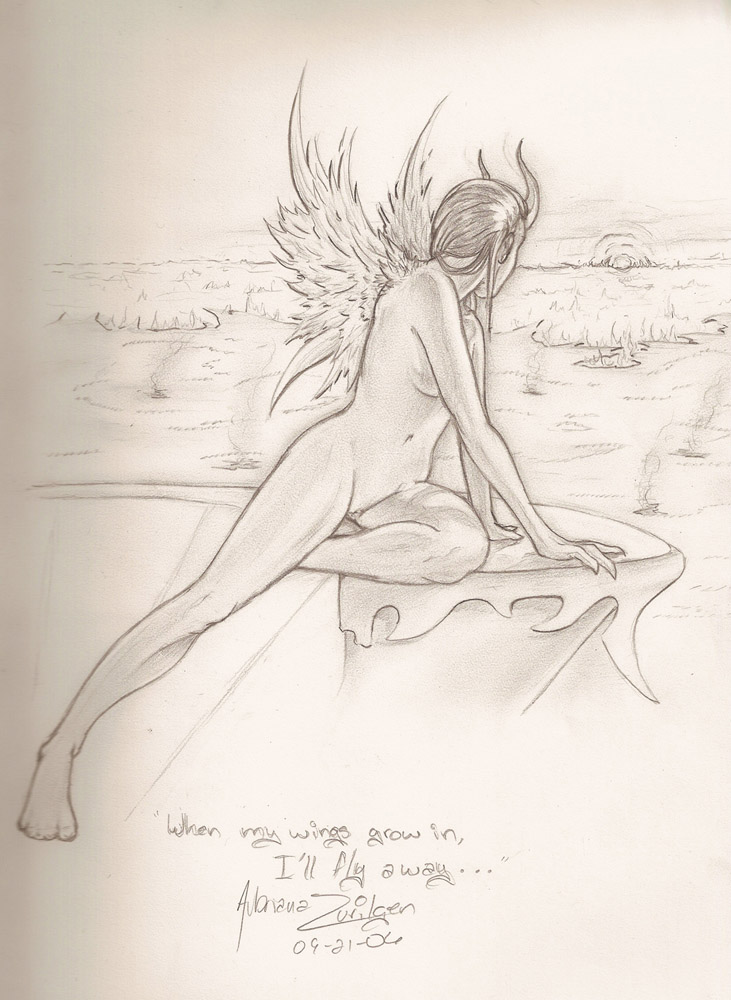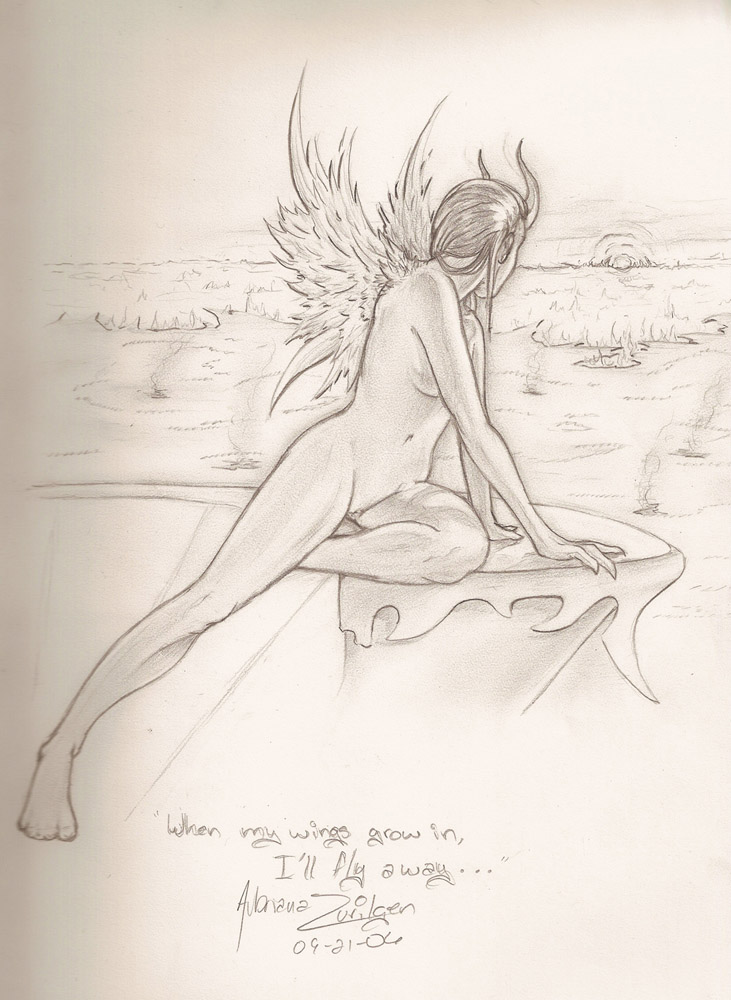 Watch
I'll fly away.

Seems this little demoness doesn't like this hellish landscape. With its smoking plains and sea of fire. As the blood sun sets, she longs to escape.

Demoness and image (c) to me, Aubriana Zurilgen, don't steal or use without permission. k, tnx

p.s. I'll probably be coloring this later...Also, I used one of our poses from Figure Drawing for this during a break in class. Finished it over a course of two-three days.