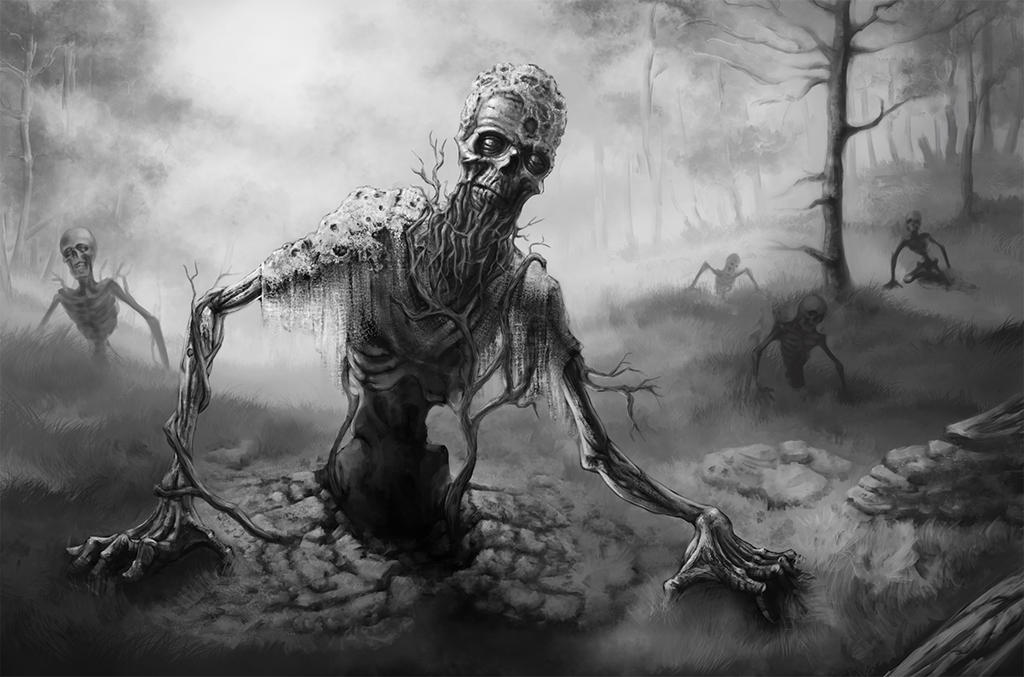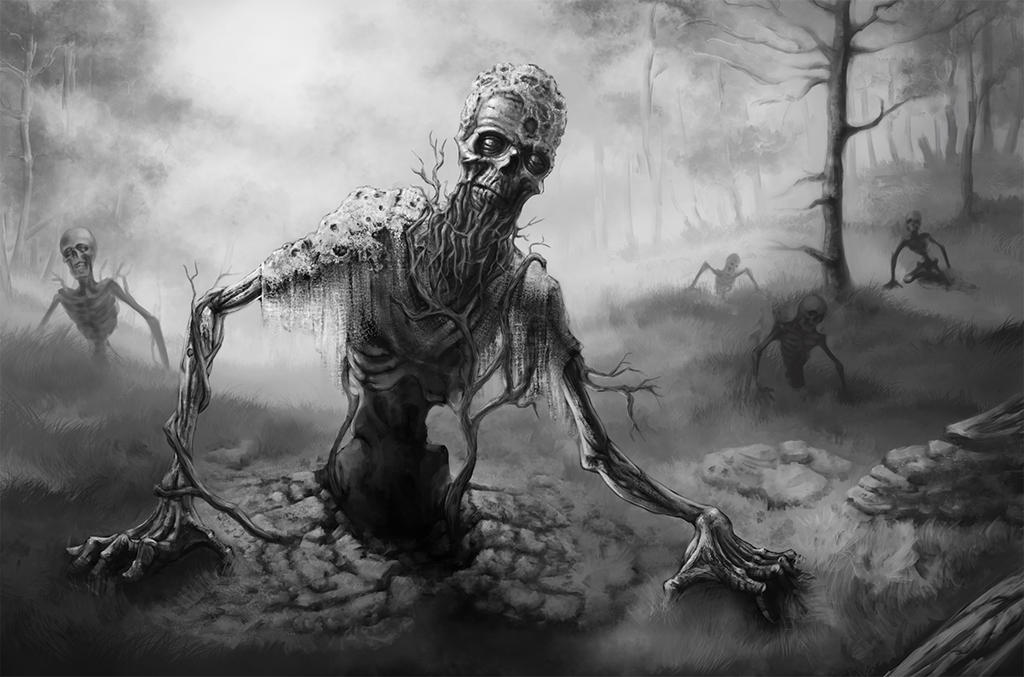 Watch
Old Folk are the dead who have been dead so long they have become part of nature: in decay, rotten, covered in mold, trees and bushes growing out of their body. Ancient Finnish shamans would raise them with spells to help in challenging situations like fighting against witches or disease creatures. The shaman could raise the "old folk" in general, or more specifically his/her own ancestors or guardian (haltija), called Nature (luonto).
My Nature, from thy hole arise,
my Haltia, from under a fallen tree,
my Helper, from beneath a stone,
my Guide, from out the moss;
come, dread-inspiring Death (Kalma),
come at a time of anguish dire,
to give support, to safeguard me,
to help me and to strengthen me
for the work that must be done,
the hurt that must be known about.
Magic Songs of the Finns
Related:
Read more about Finnish mythology and folklore on Tiina Porthan's and Tero Porthan's site
Mythical Creatures in Finnish Folklore.
In Finnish:
Kalman kartano