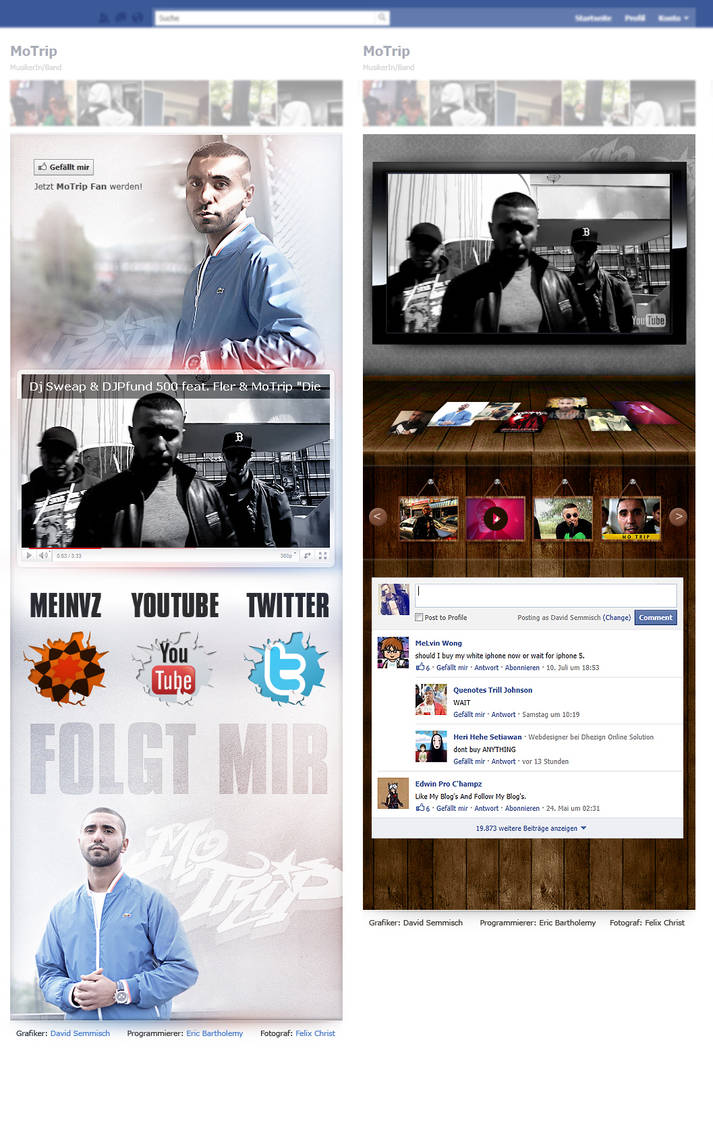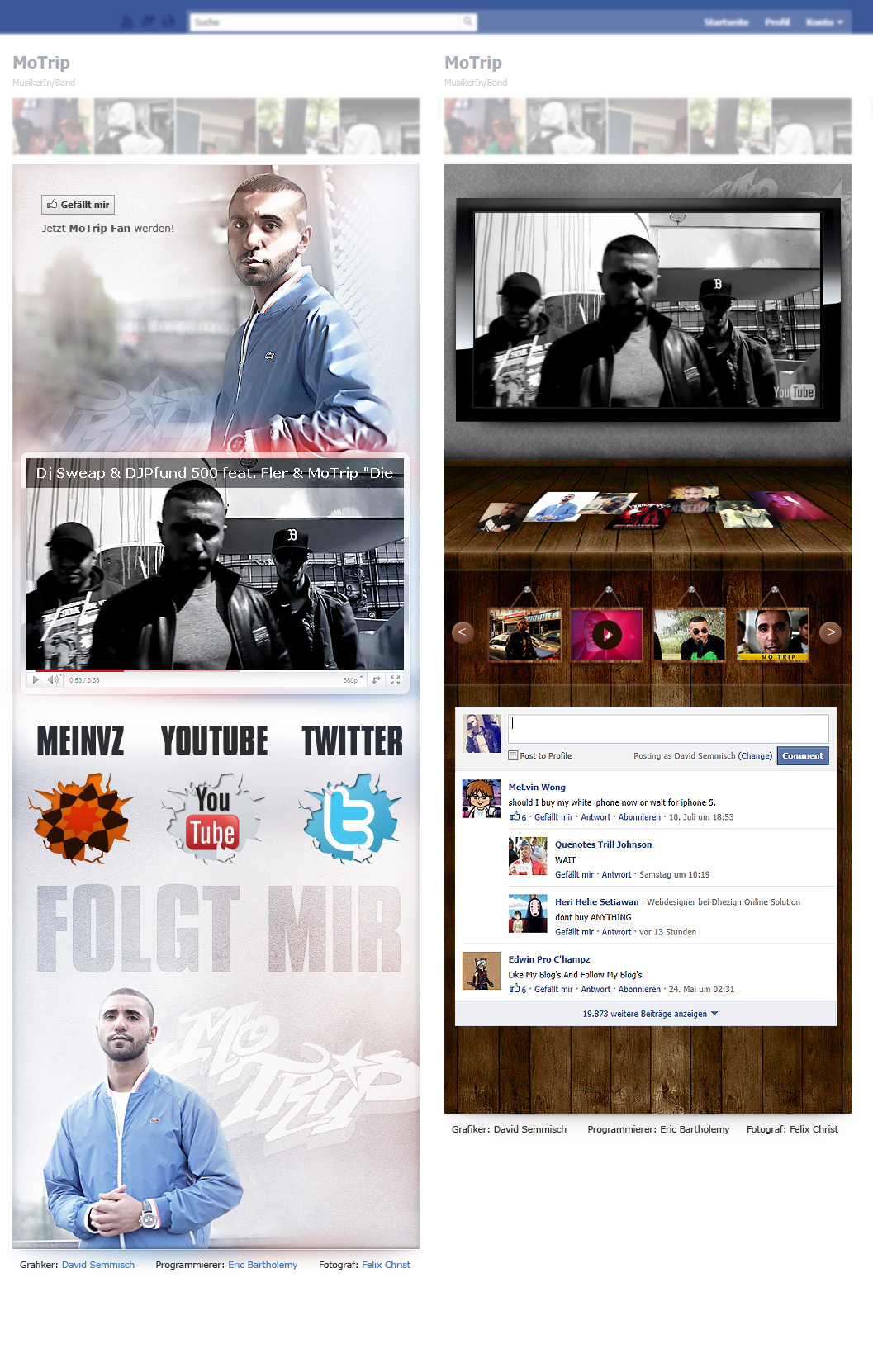 Watch

Wooow sehr gute arbeit

.. wusste ga nicht das man es so programmieren kann ! (hab interesse) xD
Reply

The MoTrip TV one is fairly awesome for a Facebook application. It's not quite exact to what you originally designed for it but it still looks very nice on Facebook itself and the design is still brilliant on there as well.
Reply

ist doch der der bald mit denyo im tv kommt stimmts?
mit dem cover dingensbums kram
Reply

sieht cool aus, musst mir mal erklären wie du den bg hinter den kommentaren gemacht hast!
Reply