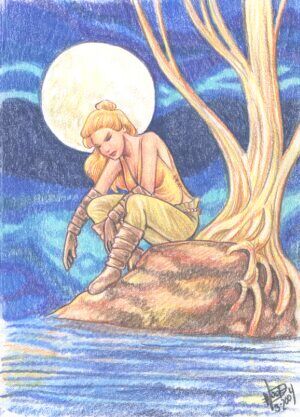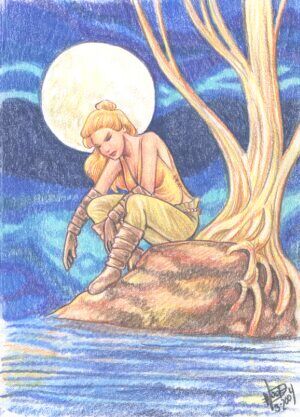 Watch
I leave this picture up -- bleached out as it is -- because it shows the difference between a plain scanned imaged, and one that's tweaked. You might notice that my other color work is quite vibrant, if I may call them that. They are not bleached out.
The key is to put the scanned image into a graphics program and only increase Contrast. Or at least do this before you do anything else. I used to try to muck with all the settings, and well, you see how much good that did on this image.
Just increase Contrast. I've heard that you can do this from the scanner software, but I've had less luck with that. But it does at least improve your scan.
Have a good day.
NOTE -- IF YOU LIKE MY WORK, PLEASE FOLLOW ME ON MY NEW DA ACCOUNT, UNDER MY NEW NAME -- TERESA CHALLENDER, HERE ---->
[link]