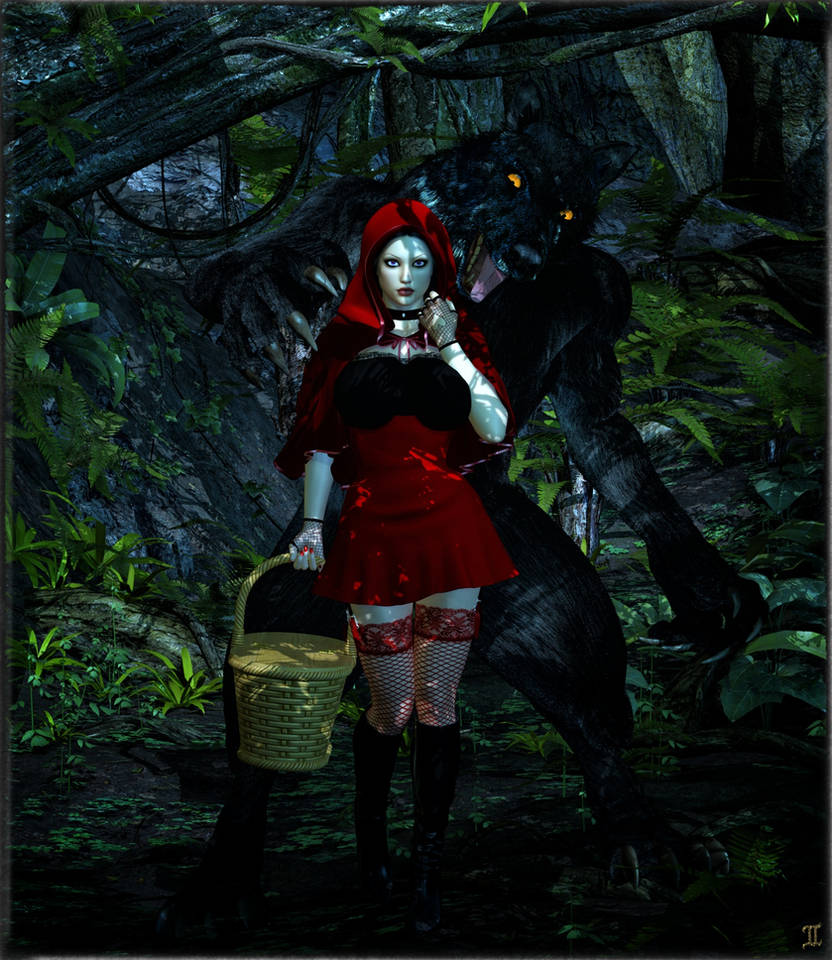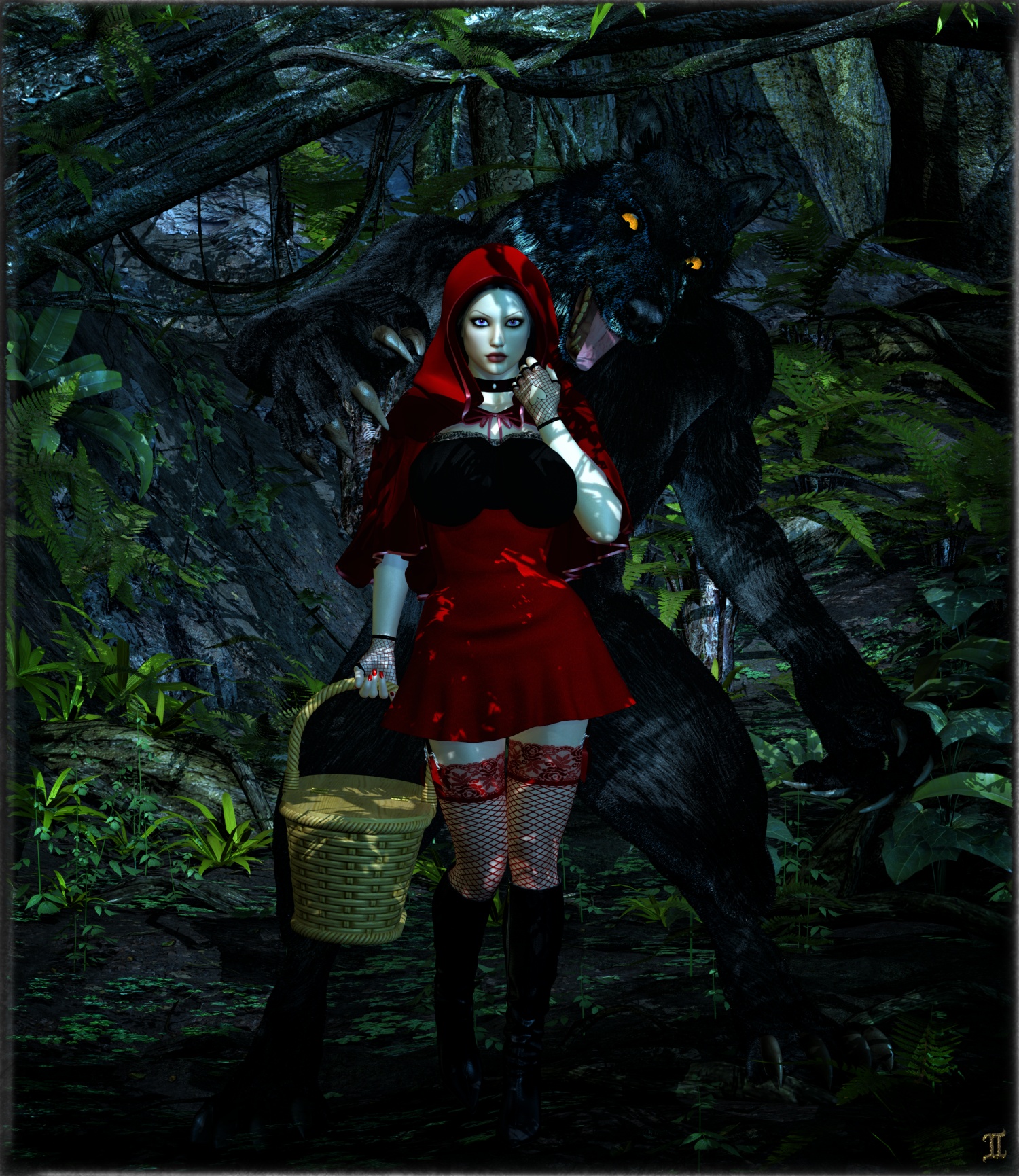 Watch
[ music for this post can be found here:
youtu.be/LBQciVXVmcE
]
October 31st, Halloween.
San Gabriel Nature Refuge and Wildlife Sanctuary; Thirteen miles northwest of Angel Falls.
"Little Red riding Hood, you sure are looking good…"
Tatiana sang softly to herself as she walked deeper into the dark woods. The pale light of the full moon filtered through the leaves, barely giving enough illumination to see the path. Tatiana picked her steps carefully; the custom-made leather high-heeled boots she was wearing were ill suited for walking on such rough terrain. The San Gabriel Nature Preserve was a large swath of wilderness located just to the northwest of Angel Falls. The area was popular with hikers, campers, and outdoor enthusiasts. Of course, those visitors to the Preserve were usually dressed for the occasion. Few, if any, were dressed in a short red riding hood and red and black, curve-hugging silk dress. Carrying a wicker picnic basket on one arm, Tatiana was careful to watch her steps in the dim lunar light.
The moonlight cast strange looking shadows as the dark haired woman proceeded to follow the path. This far into the Perserve, the path was little more than a game trail used by deer and other forest creatures. Few humans routinely made it this deep into the thick wilderness and the path's condition reflected this fact. Tatiana moved slowly, her senses alert as she peered into every shadow and pool of darkness along the trail. For even in the remote wilderness she found herself in, she knew she was not alone.
"He's good," she thought to herself as she continued to hum the tune that had been on her mind all evening. Even her senses, as acute as they were could not pinpoint her stalker's location. There had only been the faintest whiff of animal scent when the wind changed direction suddenly. Or the rare sound of something scraping on a rock on the forest path. Twice she thought she heard the rustle of a plant, as if something had brushed against a bush or shrub. But each time the sound was too faint and too brief to offer any clues as to where her pursuer was. Left with no choice, Tatiana continued up the path. Up ahead the moonlight seemed to get brighter as the trees thinned out, the canopy of leaves slowly opening up to reveal the starry sky above.
Another sound made her stop in her tracks. It could have been anything, a mouse stepping on a dried leaf. A decaying twig snapping under its own weight. A noise so faint normal human ears would have never heard it. But Tatiana Romanov was anything but a normal human. Clutching her basket, she reached out with her psychic senses to scan the surrounding area. "It's just me, delivering some goodies to my poor sick granny. Not a threat to anyone or anythi….."
Her speech was cut off when something big and dark leapt out of the foliage. "Nothing that big should be able to move that fast and that quietly," she had just enough time to think before the beast was upon her.
Art by the awesome

Text by

Taking place in the

setting
This story is continued, but not here, as the art is too mature for DA standards. But if anyone is interested, it can be found at the ExGemini account on tumblr.com. The continuation, and many other goodies can be found there.