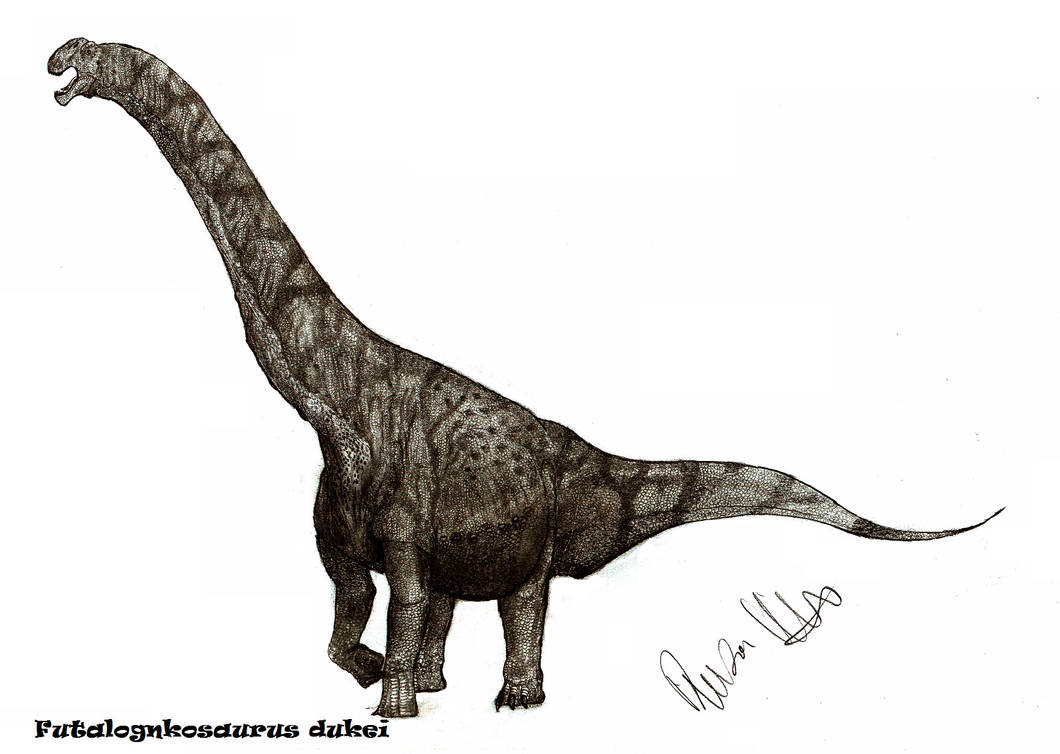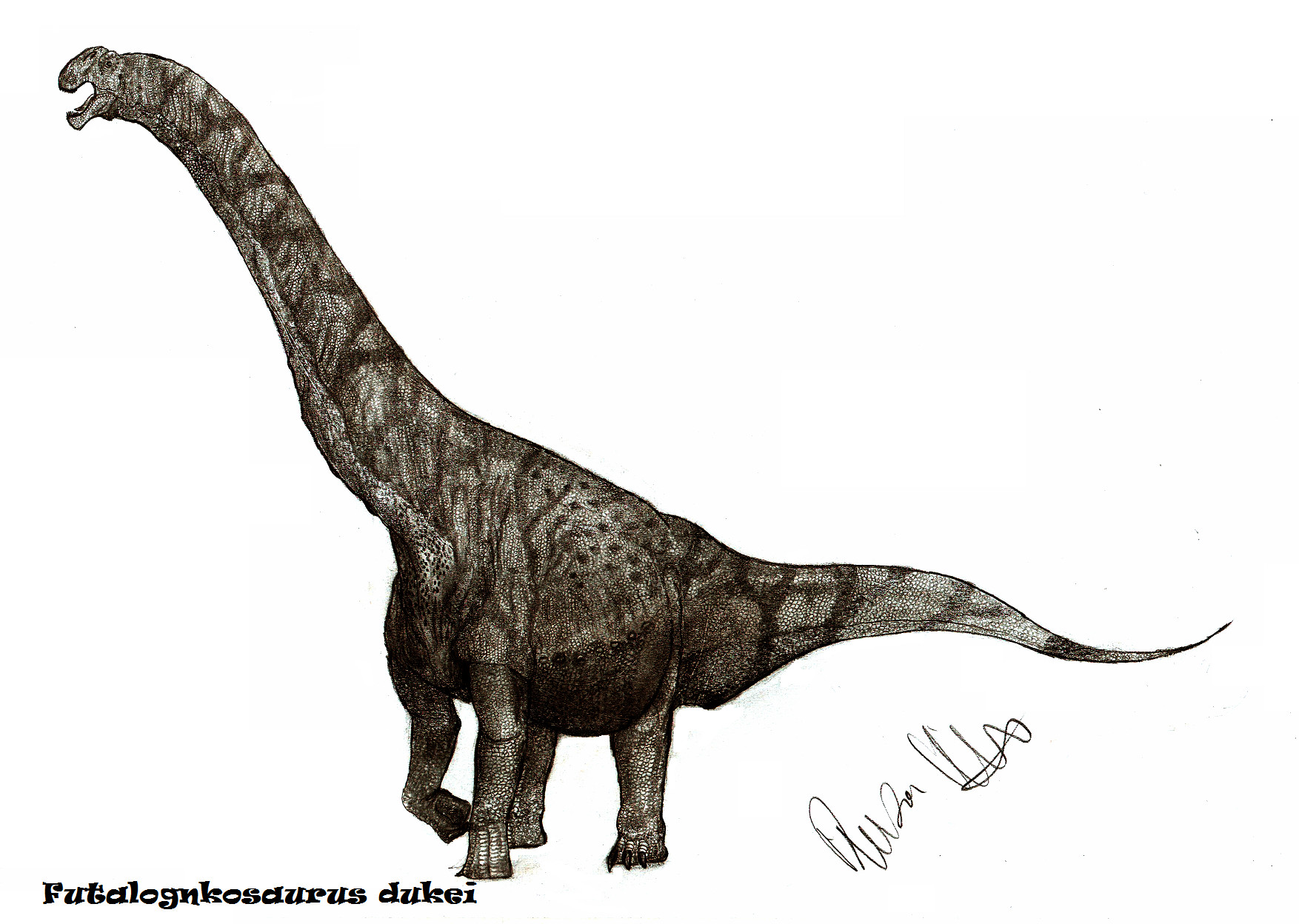 Watch

Schon fast gruselig, wie dein Kram ÜBERALL auftaucht!

www.youtube.com/watch?v=7IL-OT…
Ich denk nicht, dass du gefragt wurdest...
Reply

boah ey, ich fass es nicht. Danke für den Link, denn gefragt hat mich echt keiner, nicht nur der Futalognkosaurus, auch der Elaltitan und der turiasaurus in dem video wurden von mir gezeichnet und auch dazu wurde ich nicht gefragt, ich hasse sowas!
keine Ahnung was ich da jetzt machen kann, aber danke auf jeden fall, das du mich drauf aufmerksam gemacht hast!
Reply

really love the color scheme
Reply

Hey nice one

Happy new year and great drawing. Really gives a good feel for the animal's MASS!
Suggestions: I don't know if you can make the rib cage look wider, but it looks a bit too narrow relative to my skeletal. The configuration here looks more like the torso of Argentinosaurus. The tail also needs some depth, and from this forward angle the ischium looks a bit oversized, but otherwise this pic looks pretty lifelike.
Reply

a happy new year to you too

Yes, I also felt like the rib cage is too narrow, and i ersaded it nearly 10 time but somehow couldnt make it look right.
You´re right the ischium is too big, I noticed it as I compared it to your skeletal,after I loaded it up and thought: damn, the ischium looks too big.
But anyway, thanks a lot, I really tried to get the mass of this dinosaur on he paper, so I am glad to hear that I succeeded with that

Reply

finally!

Reply

you seem to like this dinosaur a lot XD
Reply

Good way to said good bye to the year! Happy new year!
Reply

This is awesome! Happy new year!

Reply