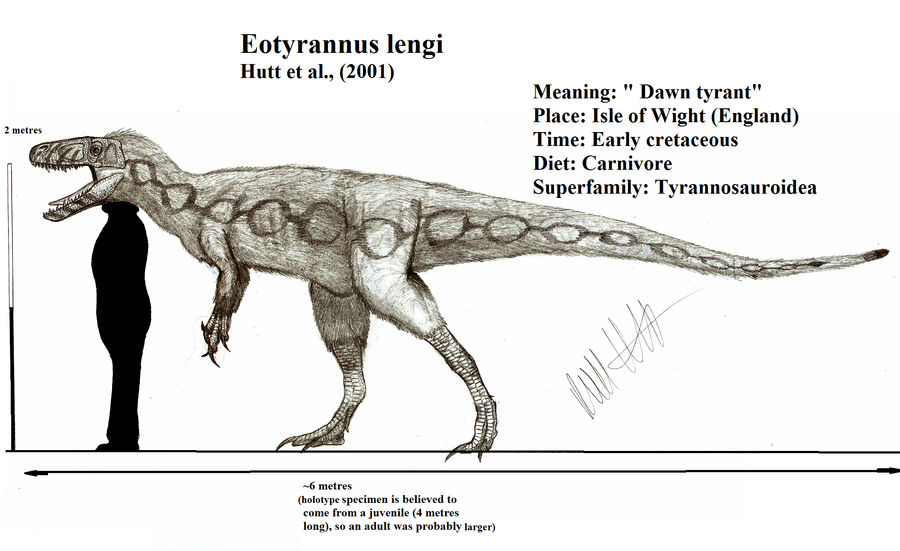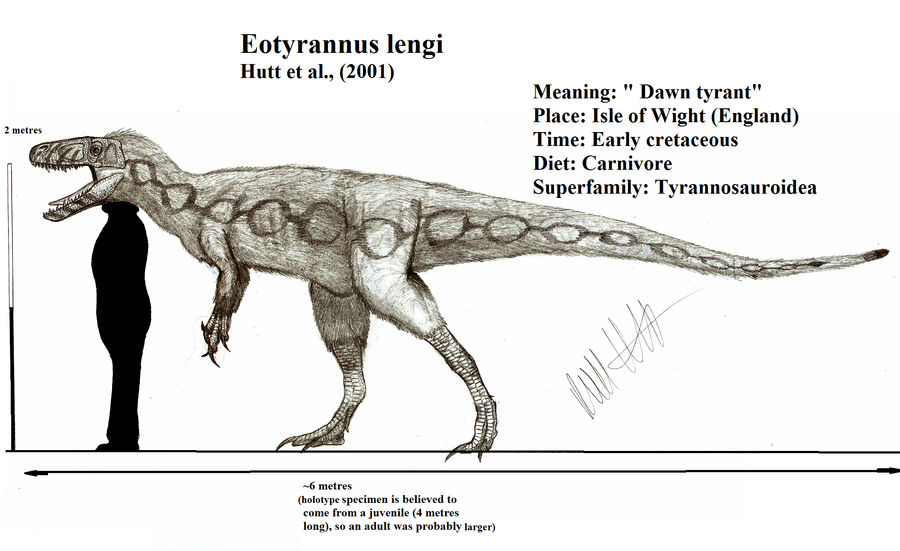 Watch
Eotyrannus the dawn tyrant, a pretty well known tyrannosauroid from england. Its fossilized remains are thought to come from a juvenile about 4 metres long so an adult eotyrannus was probably larger (arounf 5-6 metres long).

You should do a Tyrannosauroid/Coeluroid parade!

Reply

what do you think I am doing at the moment!? XD
When I have finished all tyrannosauroids I will put them all in a big size chart

Reply

Interesting my friend ;D So the eotyrannus that we found is a juvenile? One question, ypu will drawn alioramus?
Reply

yep its a juvenile, and yes Alioramus will follow soon, together with the rest of the tyrannosaurids

Reply

I love the patterns on its jaw and side!

Reply

thanks,yes I am experimenting with some new skin patterns for my dinosaurs, I will primaryl using reptilian skin patterns like those of snakes but also some "classics" like simple stripes and spots. My next dinosaur is tanycolagreus a big coelurid about 4 metres long. I think I will try jaguar spots on this one .
Reply

awesome!

Reply