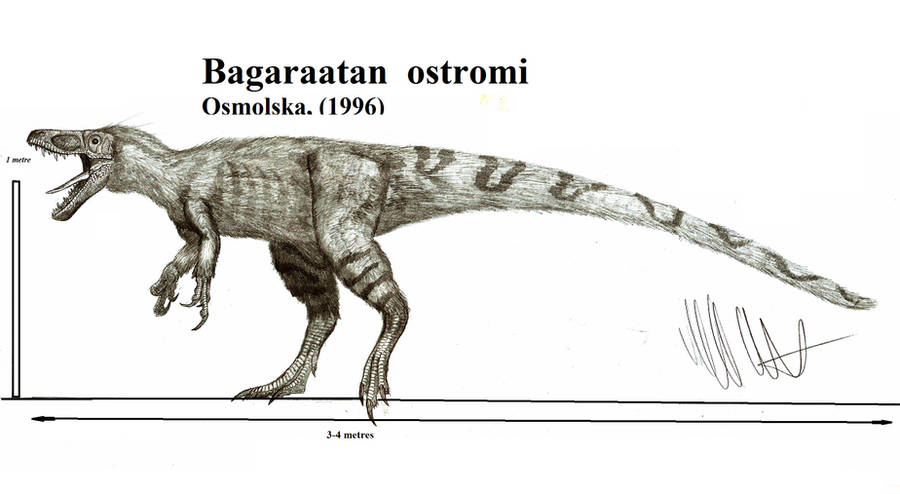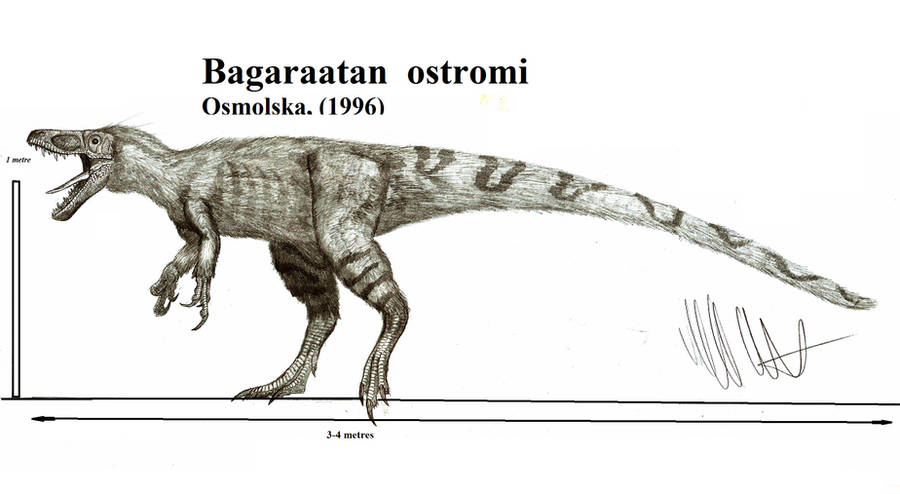 Watch
Bagaraatan meaning small predator is a genus of supposed tyrannosauroid theropod from asia. The animal had a stiff tail and was ca 3-4 metres long .

since its so small i assume that its either a relative of alioramus or a young tarboaurus or zuchityrannus
Reply

Both suggestions are highly unlikely.
Bagaraatan lived too early to be a young Tarbosaurus or Zuchengtyrannus.
Plus, it's a tyrannosauroid, not a tyrannosaurid like Alioramus, Tarbosaurus or Zhuchengtyrannus.
Reply

good to know. I'm still quite a greenhorn when it comes to cladistics. one query though. if alioramus [assuming as I do that it's its own species] coexisted with the much larger apex tyrannosaurid tarbosaurus in its ecosystem, then do you believe it may be likely that the similarly sized nanotyrannus could be valid?
Reply

Of course Nanotyrannus is valid. There's enough morphological differences in the skull to determine that it is valid.
Reply

Reply

That's really cool. Awesome work!
Reply