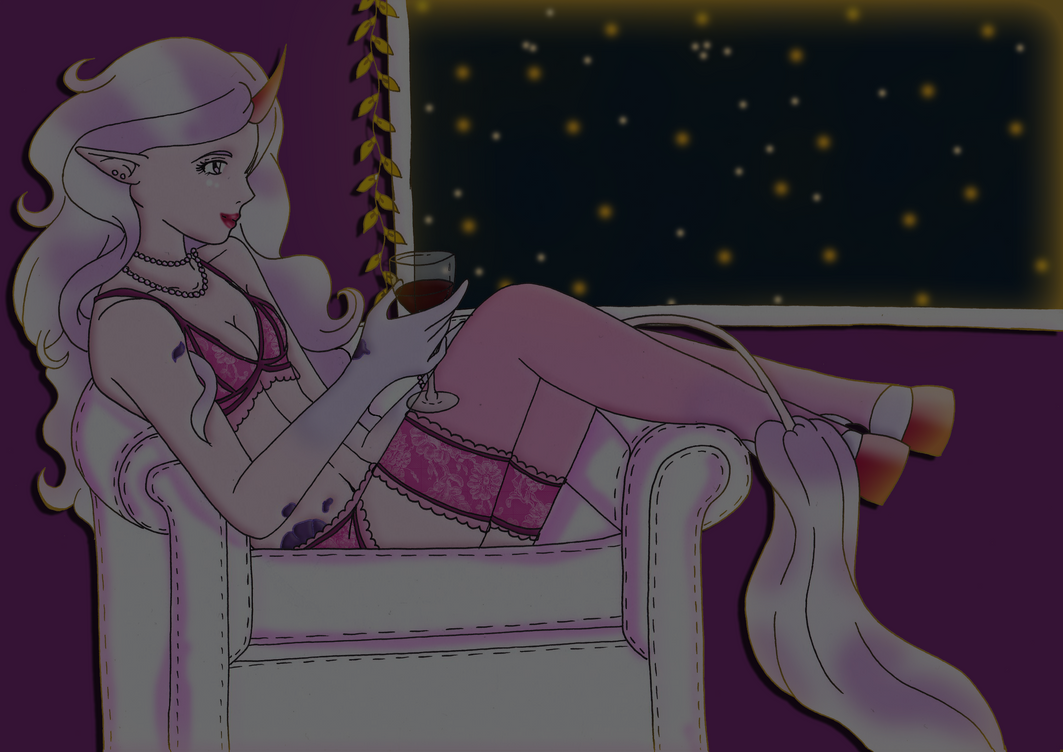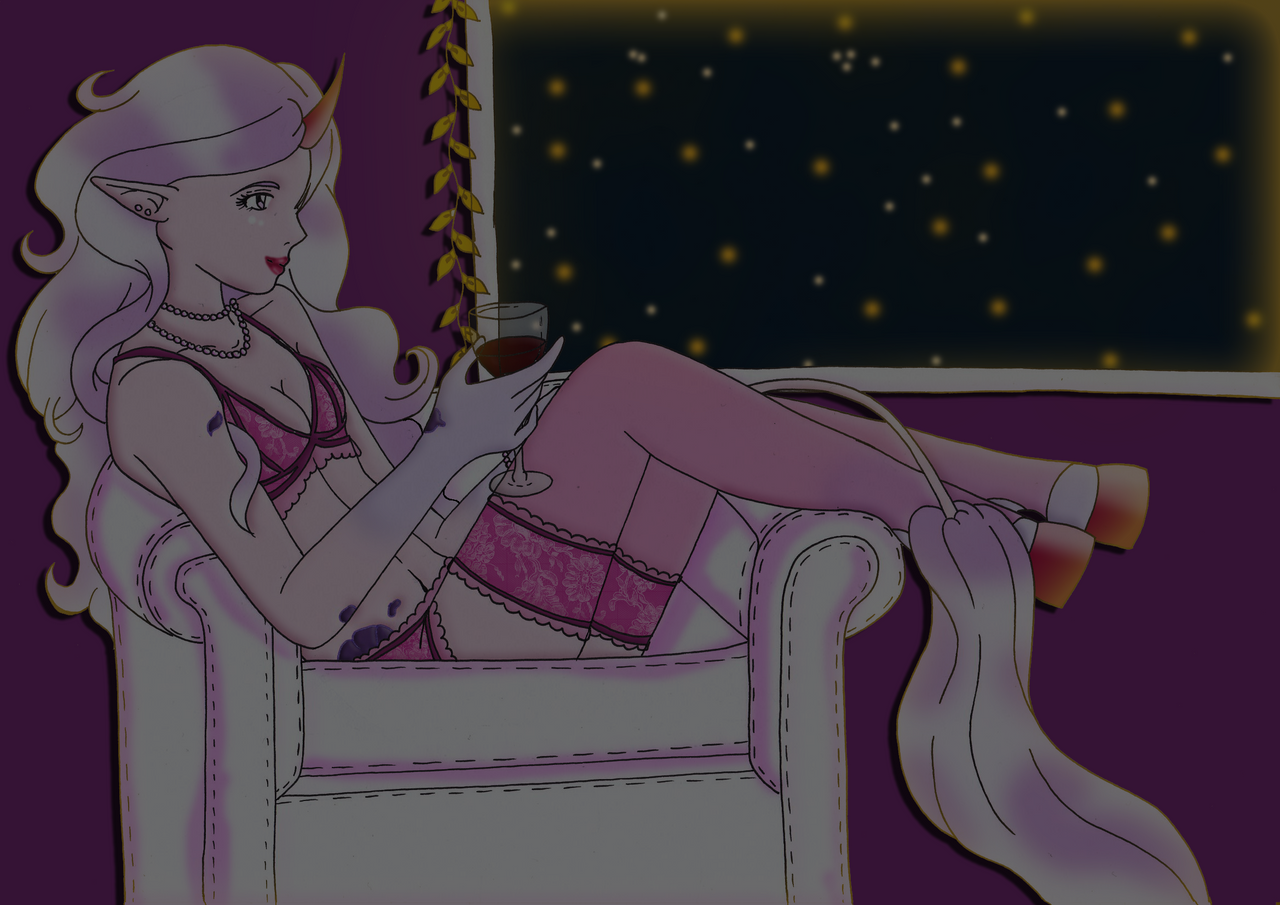 Watch
Another YCH example for
fav.me/dd5rpn0
This time, my beautiful Kyrja Celeste volunteered as female model.
So, as you can see, I changed the beverage and Celeste enjoys a glass of expensive red wine, which fits her aesthetics way more than a mug of hot chocolate.
I also changed the arm chair

Celeste works as a high class courtesan, so here she's maybe waiting for her next client at night.
Art by me
Celeste belongs to me
Design/

by
dayaja