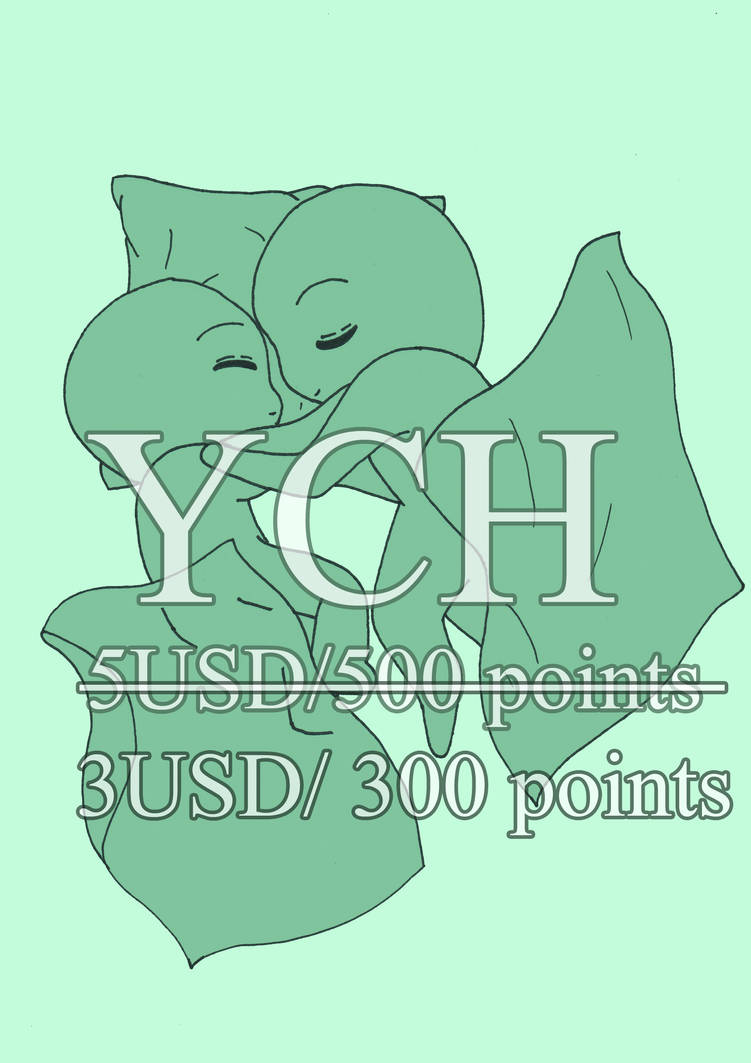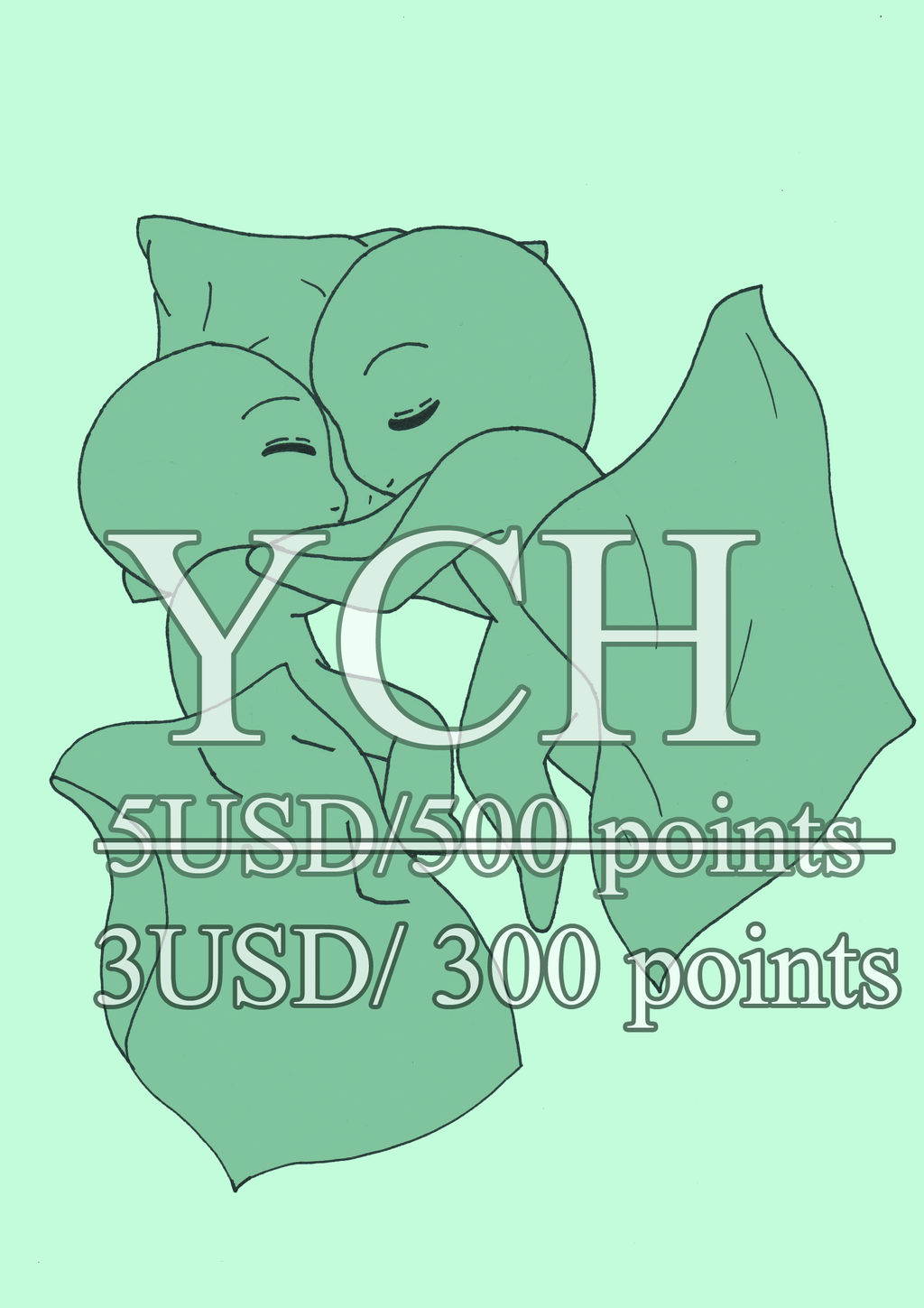 This is my first YCH, I just wanted to give it a try.
I'll open 5 slots for now

Each slot is 3 USD/ 300

Tails, horns, any animal feature etc. can be added

3. open
4. open

5. open
OTA Slots open
1. open

2. open
Examples:
Fill out this form and reply to the featured comment
Username:
Characters: (visual references only)
Pillow- and blanket colors:
Payment Method:

PLEASE NOTE: This is NOT a Base and NOT Free to use.
Dont use it without my permission, please!
Thank you

I do: MxM, FxF, MxF, Closed Species, Kemonomimi

I don't do: furry, anthro, gore, medical


Offer art here for OTA Slot!
Reply

Reply

Reply

I can't resist your art...
The slot belongs to you!!!!
Wanna note me to discuss this further?

Reply

I'm so tempted right now lol
Reply

Claim your slot here and comment with the filled out form
Reply

Reply

Awwwwww

Thank you so much

Do you want to pay with paypal or with points?

Reply

Points please~. I apologize for the late replies; I am working atm~
Reply